I just came back from almost a week away. I was all the way across the country, in San Francisco, settling my son into college. There's always catch-up to do when one gets home. There's laundry and grocery shopping, and the dogs claim to have been neglected and require lots of scratching.
The garden has truly been neglected. Of course there's always the humungous squash,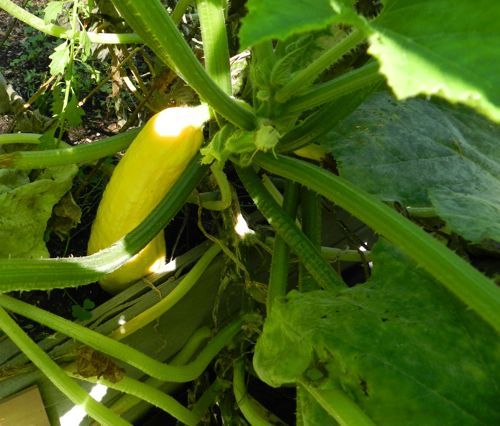 ripe tomatoes,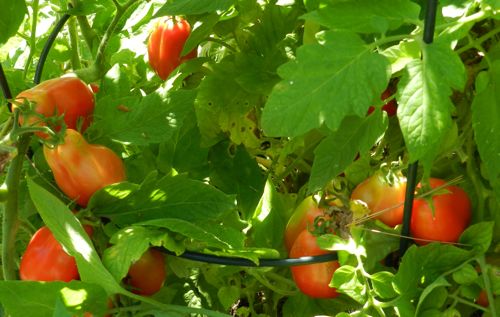 and green beans (Blue Lake and French Climbing) that need picking.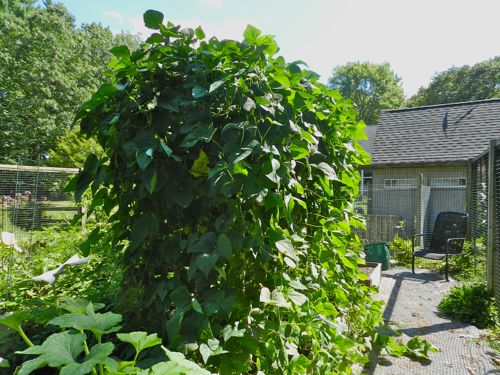 It's overgrown, but it could wait.
Except there's a hurricane coming. The current prediction is that it's going to pass right over the top of my house and coops and garden Sunday afternoon. Those tomatoes are going to fly off the vine.
There won't be any corn left standing.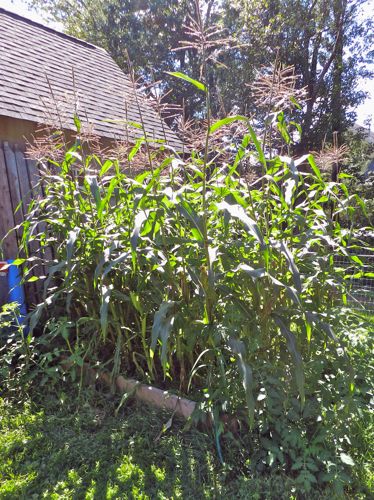 Today I'm harvesting everything I can, and then I'll do what I can to preserve it.
Before the rains come (they're predicting more than 5 inches) and the winds hit (up to 70 MPH gusts), Candy will be tucked into a hutch and put inside the HenCam coop. It's a sturdy little building where she can ride out the storm safely. We'll fill a bathtub with water and have lanterns and candles ready for when the power goes out. (It undoubtably will. The question is for how long.) Lawn furniture and planters are getting stowed in the garage. I'll stop in the library tomorrow and find something to read. Something light-hearted. Any suggestions?
I hope that everyone in Irene's path stays dry and safe! We'll be fine. We've got tomatoes, bread and cheese to last a week.