This is the Opal Imposter. He has been banned to a farm with many hens and a few ducks. I hope he'll be happy.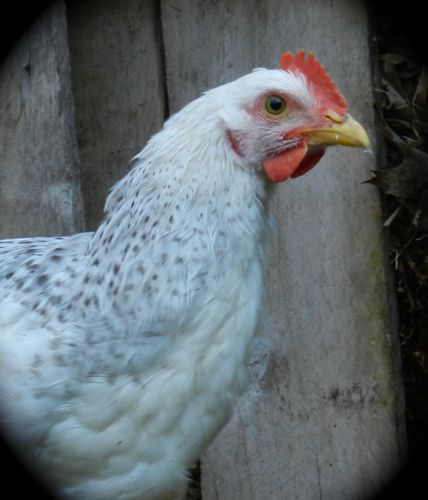 On Saturday, Ken G, the friend I shared the chick order with, surprised me with a gift. The Real Opal.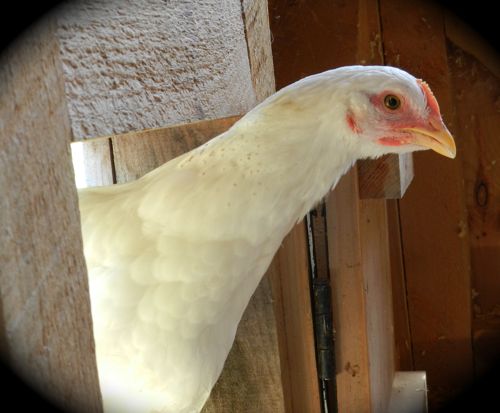 Like her brother, she's taller and heavier than the other pullets. Her legs are sturdy and yellow – I think she must be Big Bird's cousin. But, unlike the imposter, The Real Opal is calm and not at all bossy. She doesn't go gallumping through the flock. She doesn't charge at the other girls just to see them scatter. She likes Little Blue very much and takes naps next to her.
It's nice to have all girls, and it's nice to have this sturdy white Delaware among them.