It's going to be a scorcher this week. Temperatures are expected near 100º by Thursday. Combine that with high humidity and I'm glad I'm not a real farmer who has to work in the fields everyday!
Luckily my vegetable patch looks like this: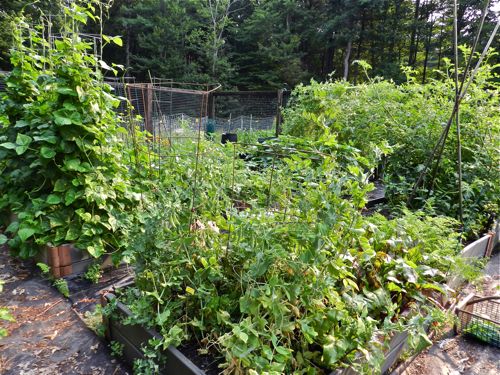 and so there's not a lot of work to do. The vegetables have crowded out most of the weeds. My main job is to find the cucumbers before they get too big,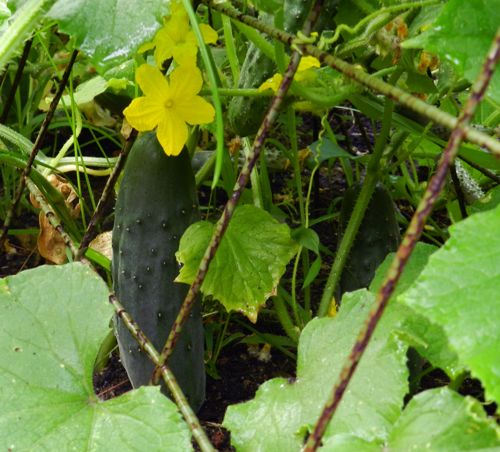 and harvest the white chard before the slugs eat it.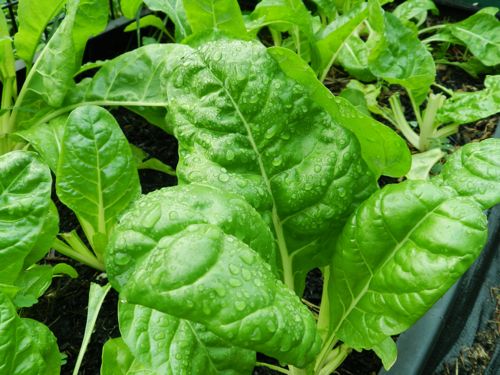 I pick the summer squash when it is tiny and still has squash blossoms on the ends. This way I don't have excessive quantities of baseball bat sized zucchini – the butt of so many garden jokes.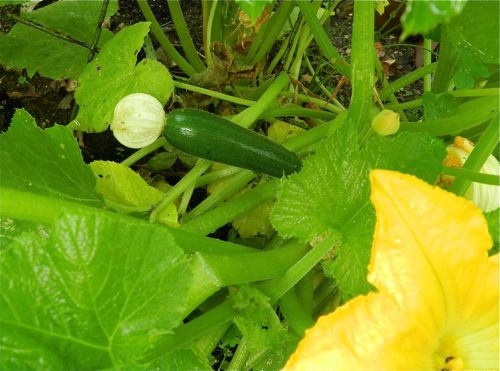 I slice these little ones and saute with a bit of very good olive oil, and then season with a touch of salt and pepper. Small squash are surprisingly sweet. Like corn, they're best cooked the day you pick them.
I also have beets.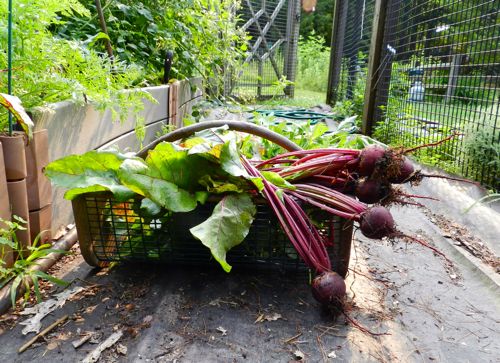 The greens are edible, and I like them, but not as much as the goats and the chickens do. I have enough bounty that I can share.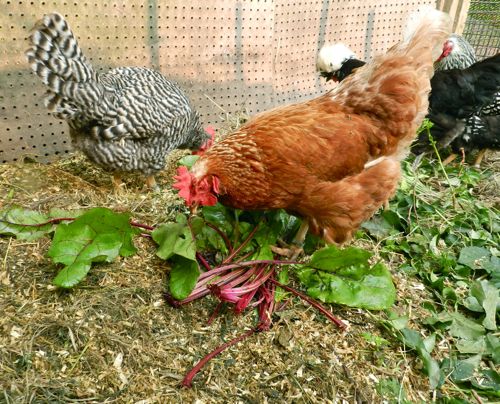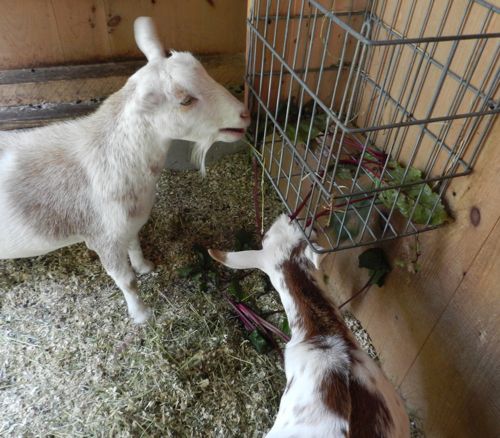 On a hot day, leafy vegetables are cooling and refreshing for the animals.
Candy also appreciates the greens. She's an old bunny, and like other elderly animals, she hasn't shed her winter coat fully (you can often tell a horse is old by their scraggly hair.) So, if the heat gets oppressive and there isn't a cooling breeze, I'll be bringing her inside. Candy will be annoyed, but I'll placate her with parsley.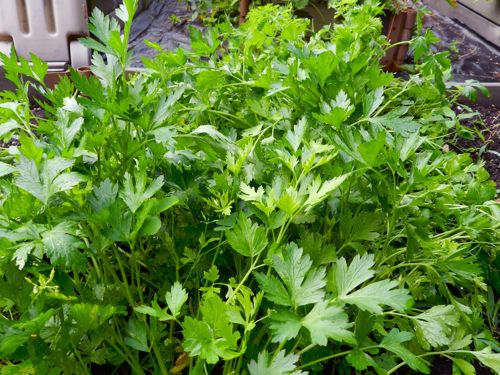 I have enough of that to keep even an ornery bunny satisfied.