I'm flying to England tomorrow!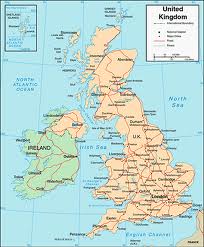 I'll be met at the airport by Wendy. You know a person is a good friend when they're willing to brave the traffic to Heathrow, and then wait in the craziness outside of security for you. Wendy is a gardener, chicken keeper, artist, rose pruner, tortoise maid and blogger. No surprise what we'll be doing – visiting gardens and chickens, and vintage shops and stopping for tea. This is one of the properties we'll see.
After four days, Wendy will hand me off to Celia at a rendezvous in London. The city will provide Turkish food and galleries, and then I'll be off to Celia's beloved Suffolk. Celia is also a gardener, artist, chicken keeper and blogger. She doesn't have a tortoise, but she does have a couple of studio assistants who might get off their beds to greet me. Or not. Celia is going to take me to galleries and ancient British towns. I only have two days with her before she and her husband drive me back to London (are these good friends, or what?!)
Both Wendy and Celia drink gin and tonics. I never have. They each have a favorite gin and a favorite tonic. I will be doing a taste comparison.
If all goes right with my electronic gear, I'll be able to blog and post photos. Then again, I might just relax with those gin and tonics and catch up with you when I get home.