I am staying here.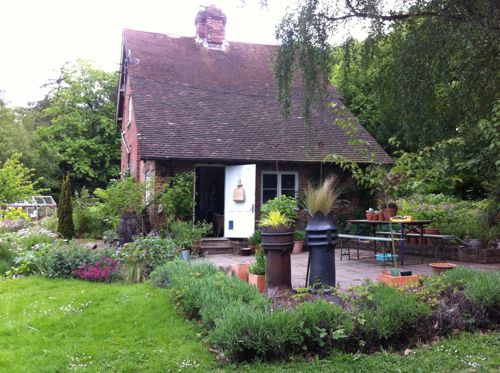 When Wendy moved in four years ago, what surrounded this 1830's cottage was lawn.
Okay… moving on from extreme garden envy…..
We visited her friend, Jane, who raises champion Sussex chickens.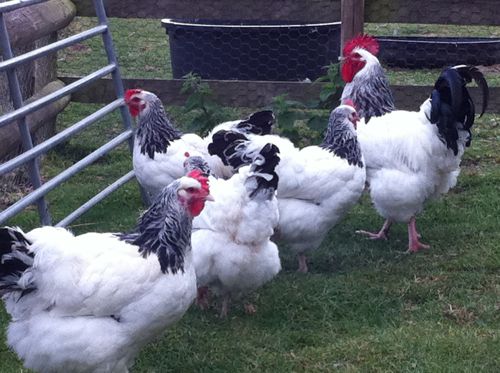 I'm told that proper Sussex don't tear up lawns. It must be true. Jane's birds are raised outside on grass. Look at this pen.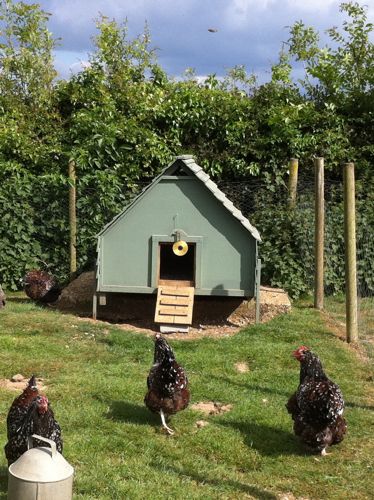 I'm also told that proper Speckled Sussex look like these hens. Don't tell Lulu!