I'm on vacation, so this will be brief and incomplete!
Wendy took me to a charming, very old British town. There are many of these villages, but we went to Rye to shop for vintage things. Here's a view of from the church steeple.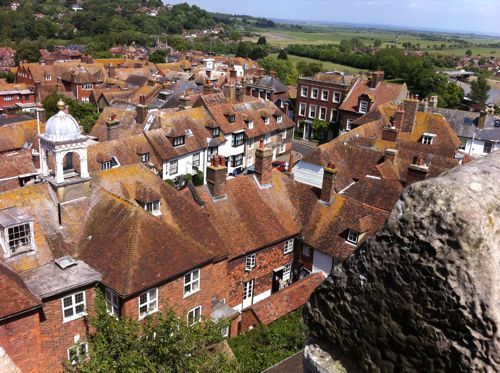 We parked next to a feed store, so of course we had to pop in there first. I found these boots in a dusty sale bin!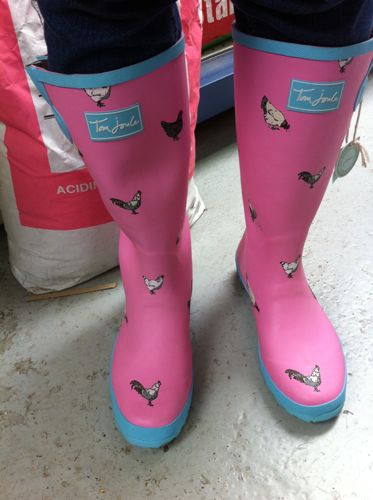 After buying an egg cup and a marvelous tin bucket, and eating fish and chips on a pier, we went to Marle Place. Sweeping lawns, layers and layers of flower and plant beds leading into woodlands, a greenhouse with orchids, a large vegetable garden, and statues fill the grounds. This is only a hint of what is there.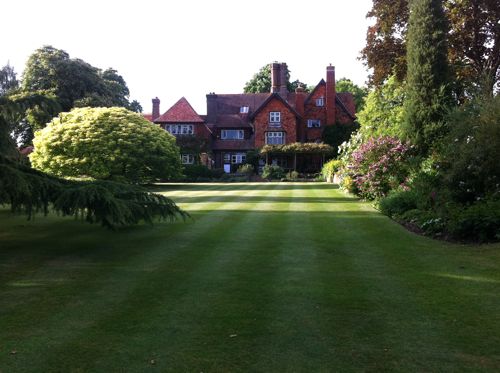 But Wendy hurried me through. Why? She wanted to get home to see how Babs was doing. Eggs were due to be hatched by this very reliable, very good hen.
And they were.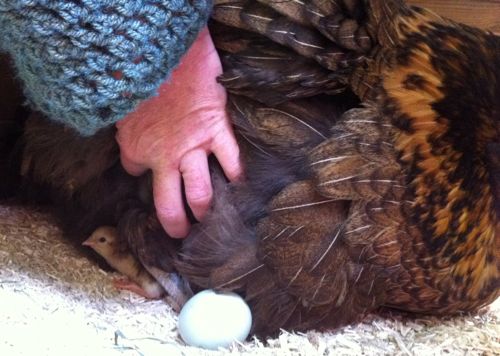 Today we visited a private garden in Kent. It is more fantastical than this photo shows. Every view, every corner was an artistic composition. There was beauty, whimsy and superb plantsmanship (that's not a word, but it should be.)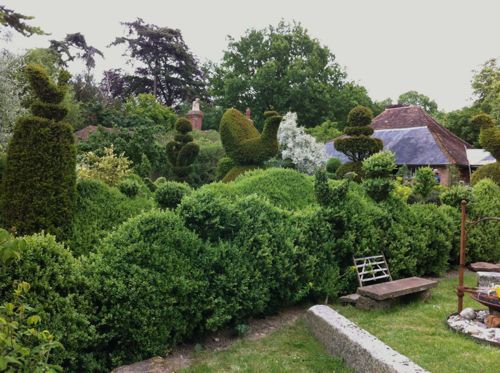 It's off to London tomorrow!