The plants in the perennial bed are only beginning to emerge and take shape. Leaves are unfurling on branches. Take a quick glance at my backyard and you'll see browns and greens.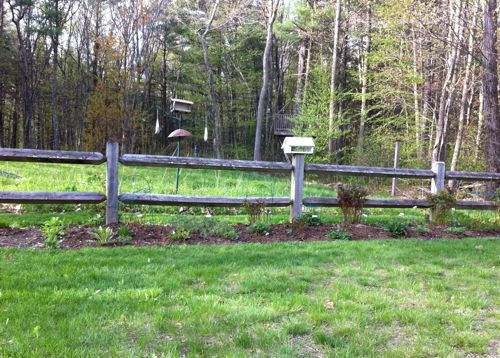 But, look closely in the meadow. Take a moment. Focus your eyes on the small and you'll see violets.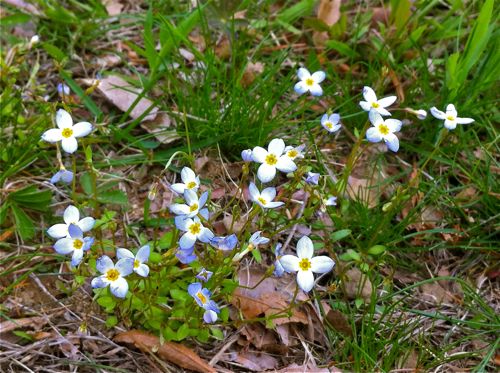 There are flowers on the rock wall, too.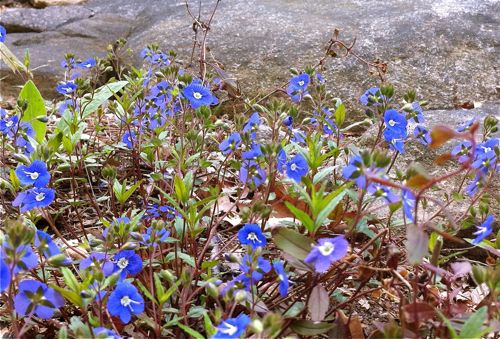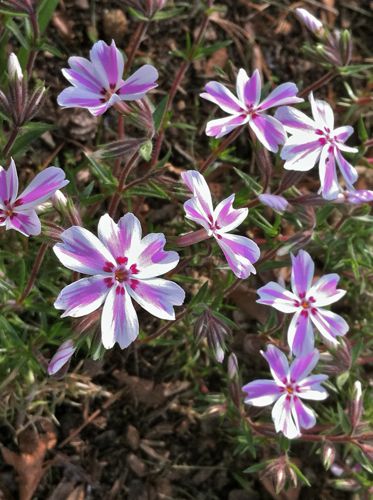 There are subtle blooms in the shade garden. The white bleeding hearts are an ephemeral spring beauty.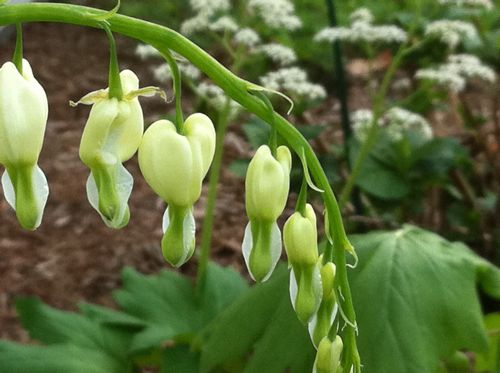 Some blooms are promises of things to come.
Delicate white blossoms will become blueberries,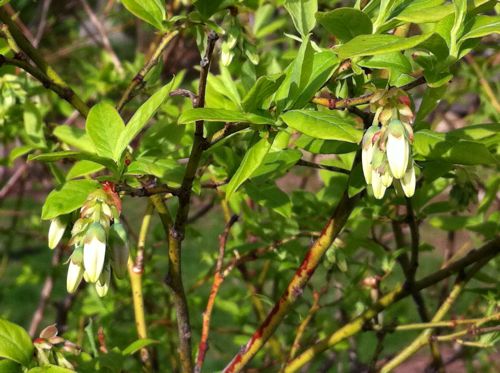 and these beauties will fruit into peaches.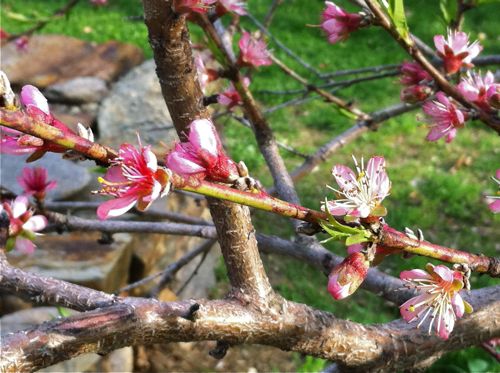 The drama of the summer garden is yet to come, but after a long, white, icy winter, I am loving this gradual transition. There's a sudden burst of color underfoot where yesterday there was none. A tree is a haze of pink where yesterday it was bare twigs. I'm in no hurry for summer.