… don't worry! The animals aren't always in view of the cams. There's any number of places that they might be. Candy might be under Blackie's retirement home, while the other hens visit the frail hen.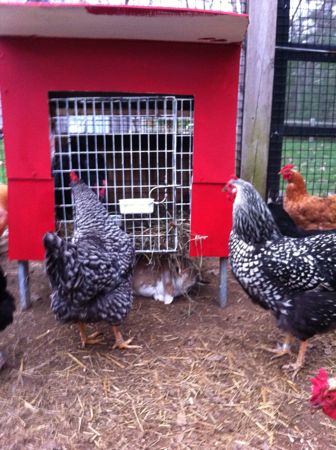 If you see Candy closed into her hutch during the day, then I've probably let the hens out to free-range. Sometimes the goats join them.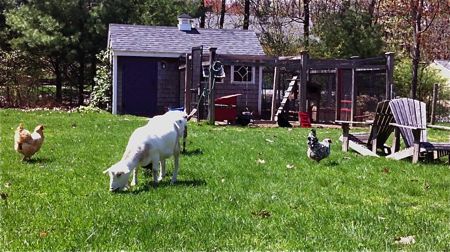 But, the goats and the chickens rarely stay together. Pip and Caper have discovered the delicious water celery in the water feature. I'm happy that they're keeping it down. Otherwise I'd have to yank it out because the celery overwhelms all of the other plants in the pond.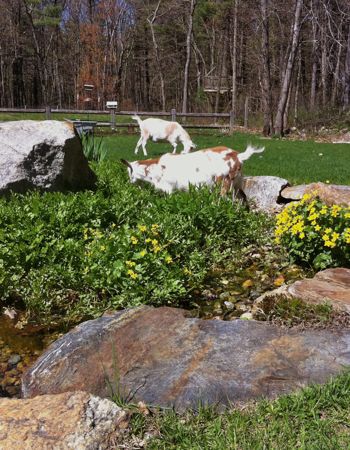 Or sometimes the boys check out the lawn furniture.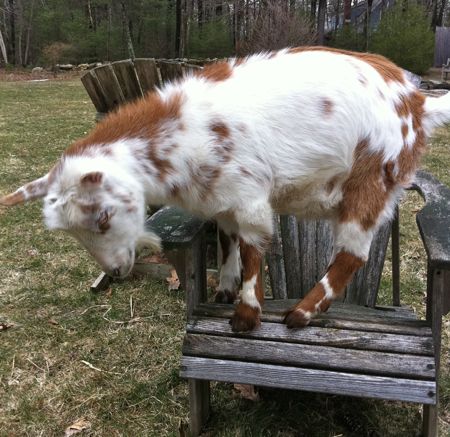 You'll rarely see Scooter on the cams. These sunny days he stays on the back step, baking in the sun.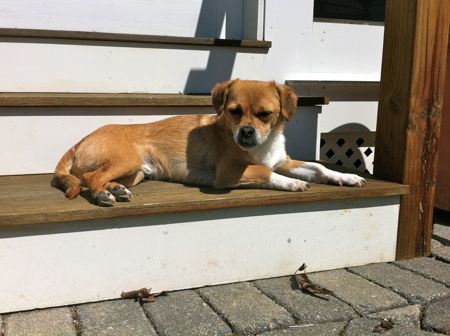 I think I'll go join him!