It's Pip and Caper's Birthday! They're two!
Three years ago I fell in love with the Nigerian Dwarf Goats at the Fryeburg Fair in Maine. Fairs will get you into trouble like that. I did an internet search, and there was something about the Village Haven Farm that I liked. I liked the small size, the fact that the babies were left on their mamas, but got lots of human cuddles. I liked the looks of the goats. I didn't really know anything about goats, but if you're in and out of barns as much as I am, you know when something is right. I put a deposit down on two, yet to be born, goats.
And this is what I got.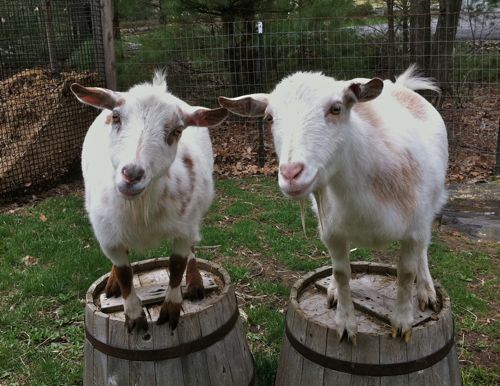 These are my first goats, so I don't have any other goats to compare them to. That said, these are the absolute best goats in the entire world.
I have worked with many and varied animals, but I must say that goats are unique unto themselves. Yes, they fit in the four-legged furry farm animal category. But they are nothing like horses. Or donkeys. Or mules. Or cows. Or sheep.
Goats have goat obstinacy and goat humor. Goat appetites and goat itches.
Pip and Caper are sweet and cheerful. Friendly and curious. And very helpful. Especially with tools.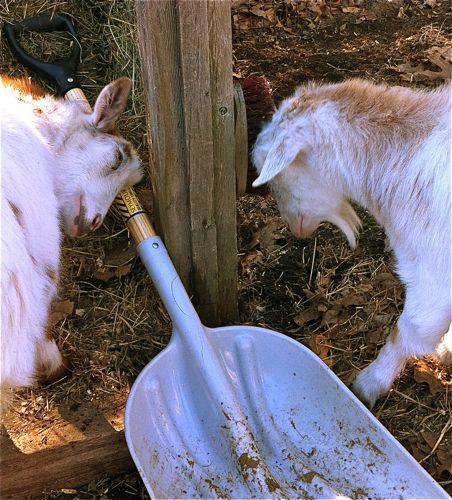 Happy Birthday, Boys!