There's still plenty of snow on the ground.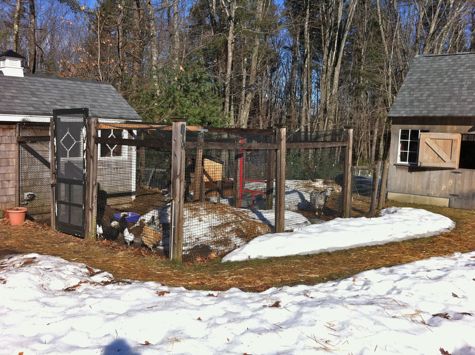 But the sun is shining through the windows of the barns. I used vinegar and water and spritzed off a winter's worth of dust off of the glass.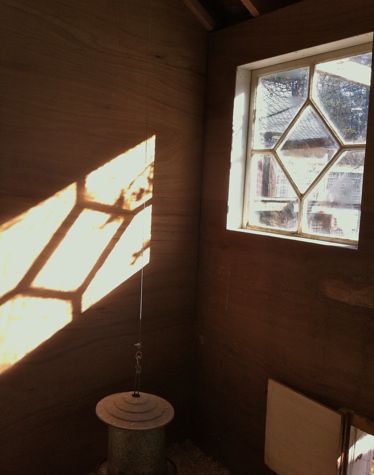 I also raked the chicken pens and put the mucky straw into the compost. This exposed several inches of ice. If I left the bedding on top, it would insulate the ice (like an old-fashioned ice-house) and it wouldn't melt until April. A two-foot high pile of snow remains in the run. It's Candy's mountain, but I'm hoping that will melt, too. We're in for quite a mud season.
I raked wet and frozen leaves away from the fence, and look what was there. Grass! It's green! Coco spied it and had a taste.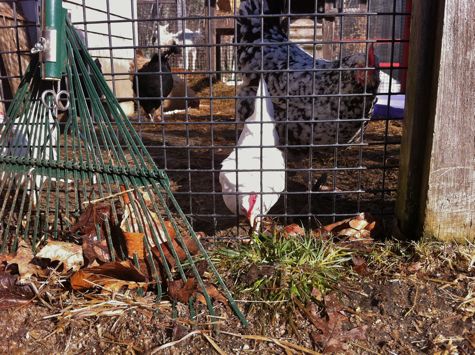 The pond is finally free of it's lid of ice and the Beast has shown herself. I'm glad she survived this winter.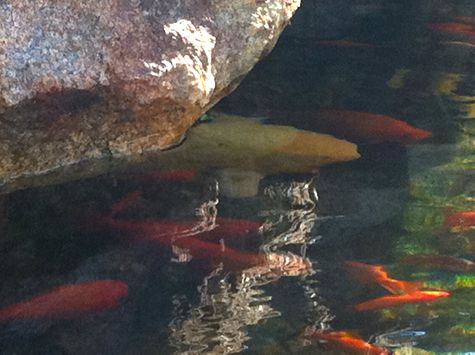 The goats have gotten the spring wind under their tails and were galloping about – well, doing the best they could what with their big bellies and not having had exercise for months. They're celebrating the sunshine and open space with much head-butting.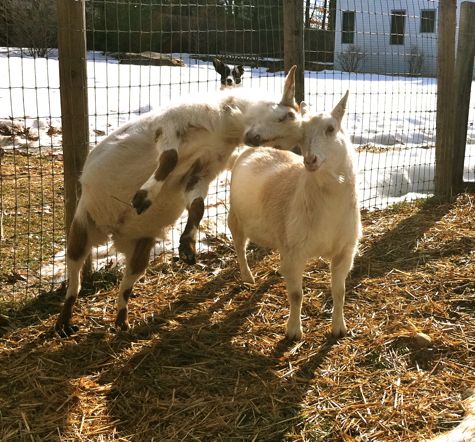 My morning chores and a bit of spring clean-up took less than an hour, but the sun and the work and the cheery nature of my animals, and the feel of a warm wind makes me optimistic. The here and now of a sunny barnyard does that. Much needed after hearing the news out of Japan. Much needed most everyday. My next task today is to shovel snow off of my cold frames. I'd like to plant kale.