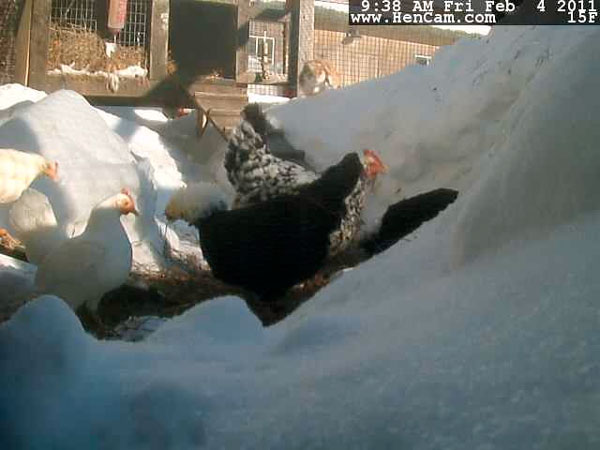 Take a close look. The undisputed Queen of the Coop has claimed her royal perch and is looking down on her subjects.
Candy is having the best time. Between the sleet and the sunshine, the snow mounds have hardened into climbable mountains. The chickens are rather pleased, too. It's only 10º F, but it's sunny and they're reveling in the fresh air, the hay, and some special treats (cottage cheese this morning.)
I'm enjoying the respite from the winter weather, too. It won't last long. We're getting the trifecta tomorrow – snow, sleet and rain. Nobody is going to be happy on Saturday.