On Tuesday we had snow, rain and ice (all in one day!)  Tomorrow more snow is expected, and then temperatures will drop into the single digits and stay there. But today is gorgeous! There's no wind, so each branch is laced with brittle snow and the entire world is sparkling. Lily Dog has been going bonkers from inactivity, so I took her across the street, through the meadow and into the woods.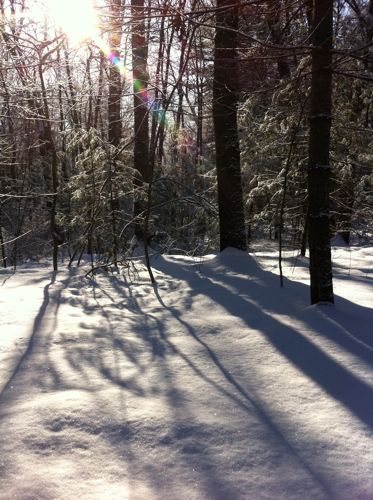 I wish I'd brought my tracking field guide.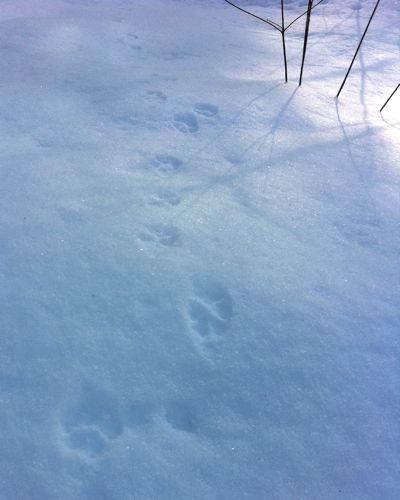 Here is the view coming out of the woods and looking up towards my house.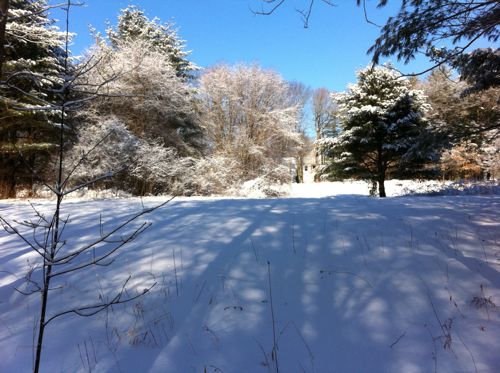 The short walk was a hard work-out! The snow is deep and crusty. Next time, I'll wear snowshoes.