I'm fortunate to have two barns and my hens are divided into two flocks, one in each space. They could all fit into the big barn, but the Wyandottes don't like the bantams, and the Golden Comets can't resist pecking at the Polish's pom-pom heads. I've sorted them into two peaceable groups. There's rarely any pecking and aggression. But being indoors can drive anyone stir crazy, and it's snowing. Again.
I grew these last summer: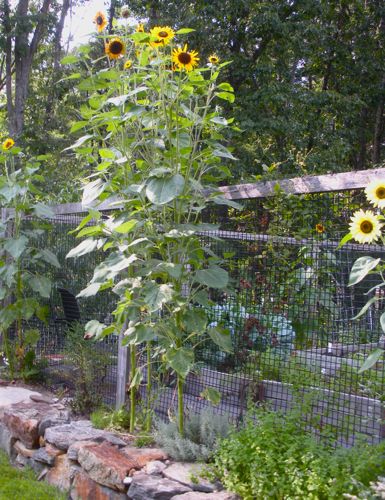 Usually, the wild birds eat all of the seeds, but this year I was able to harvest a bucketful of the dried flower heads. I saved them for days like this. This morning, I tossed a few on the floor of the big barn. That will keep the girls busy for awhile.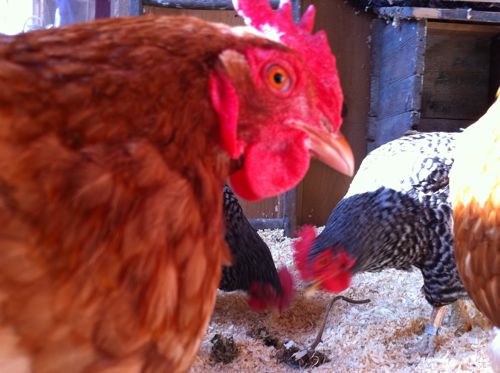 The hens in the HenCam coop still have their cabbage tetherball, but it's almost gone. I put kale in the suet feeder that is attached to the roosts (Yes! That's what that's for.) Candy got some kale in her hutch this morning, but I bet you'll see her in the coop, eating the chicken's stash.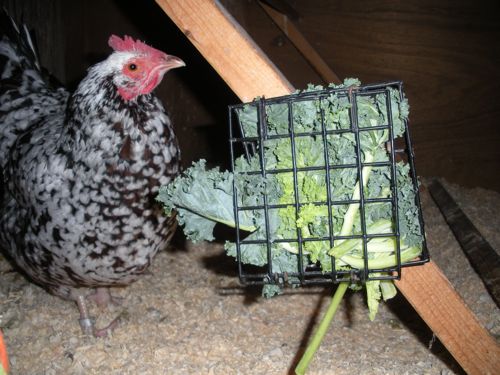 The temperature is supposed to drop well below freezing this weekend, so the chickens will be indoors for awhile longer. Now, what to do for the goats?