I snapped the sprouts off of the plants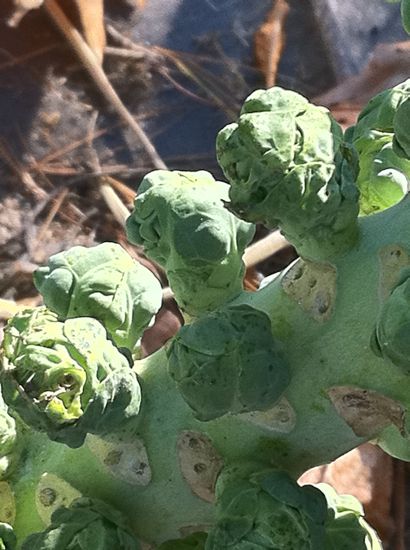 and gave the stalks to the goats. By all the shoving, burping and leaf-grabbing, you'd think the boys were starved. But, look at those round bellies! Those goats always have full stomachs.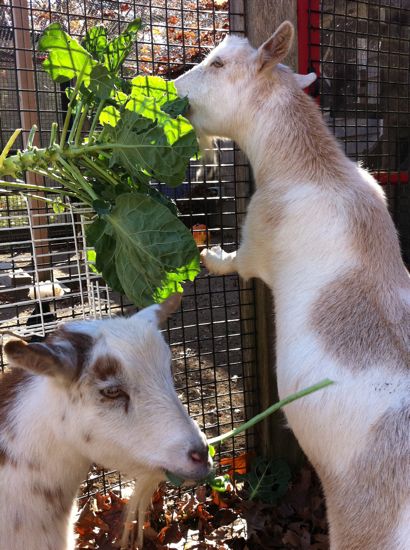 But, look who's watching! Candy wants cabbage, too.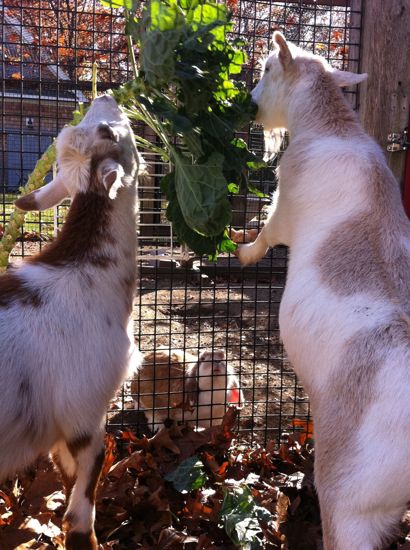 Okay, girl, here you go. Thanks for sharing with the hens.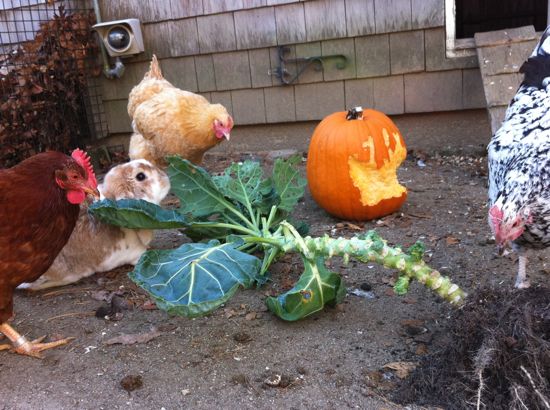 This is what I harvested.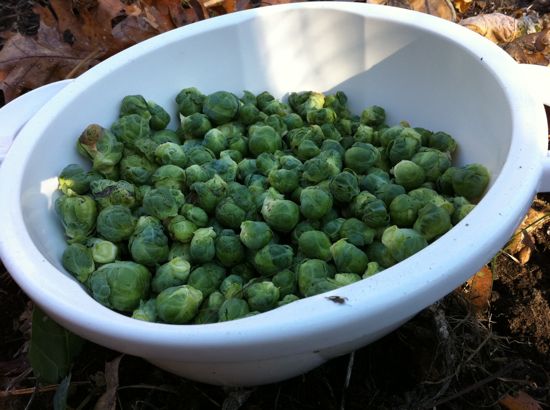 I'll show you in another post how I cook Brussel sprouts.