It has not been a spectacular year for foliage. Only a few trees look aflame in oranges and reds. Most have tinges of brown.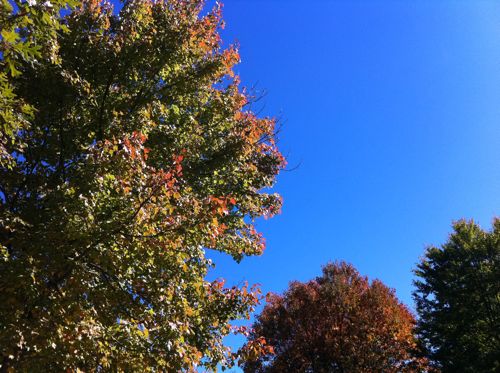 It's a year to find beauty in the small details, like this path, lined with a deep bedding of fragrant pine needles.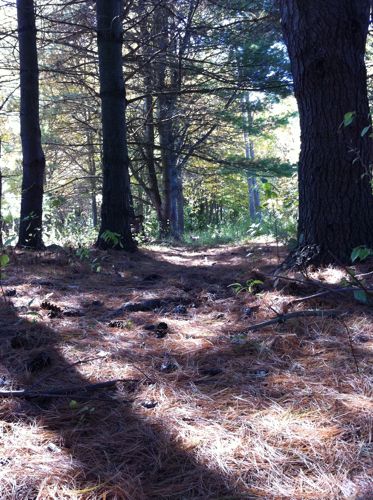 And this small dog in the leaves. Scooter puts things into perspective, doesn't he?