Like most families out there, our cash-flow situation is tight. The hens aren't laying enough to bring in egg money. What to do?
Yesterday I was in a trendy Boston neighborhood, wandering around a crafts fair and farmers market. I also popped into an old warehouse that now hosts vintage sellers on the weekend.
One of the vendors was selling this: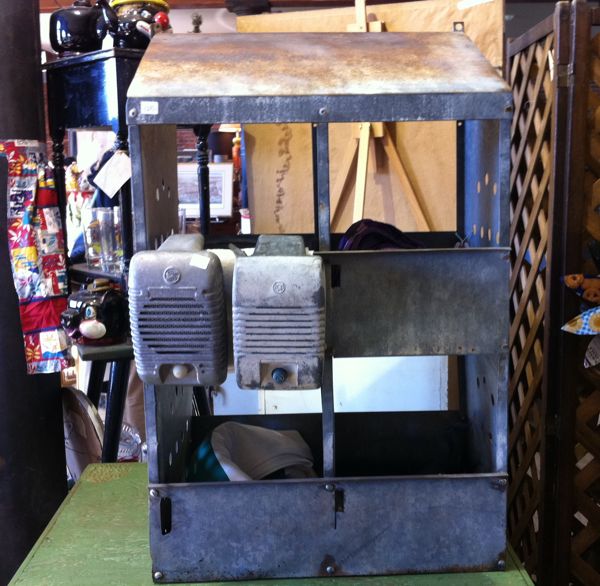 The tag said claimed it is a "chicken feeder from Texas, cleaned and sealed." The price? $175.
!!!
So, here's my idea. I'll get a few nesting boxes, let my chickens give them that authentic patina, and then sell them to decorators! Genius!