Have you noticed that Coco has been out-of-sight? Talk about unproductive birds. She's gone broody.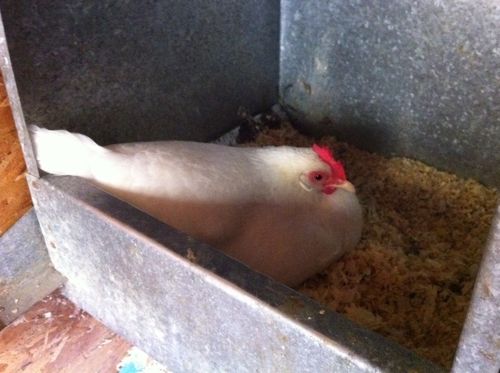 This is ridiculous. She was broody for most of the summer. Then she molted. Now she's broody again. Hens aren't supposed to hunker down in their nests this time of year. You don't hatch chicks with winter coming on. But try telling that to Coco. She is immoveable.
She's my best meet and greet hen. The one I take to library visits. But, I can't take her in a huffy, broody, bad mood. I'd try to break the spell, but I think she'll just go broody again. Her understudy, Betsy, will just have to meet the children in Walpole and Billerica. I hope to see you then!