This past weekend the fall color was at it's peak, so I thought I'd share a few photos with you before the wind and the rain (expected later this week) change everything again. To my friends in places like California (hi Donna!) who don't experience the seasons, I can only just begin to tell you what you're missing. In the morning there are patches of sparkling frost. Then, sunlight comes in low and lights up the trees. The yellow ones, especially, glow like melted butter. Red leaves blow through the air and eventually land on dull-green grass. The light changes again and it looks cold out, even if it's not. One day the blueberry bush is crimson, the next it is brown.
What makes New England so showy are the maples, which do dramatic costume changes into reds and yellows.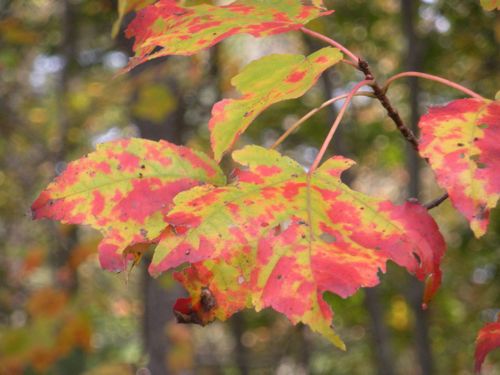 Other trees turn just one color.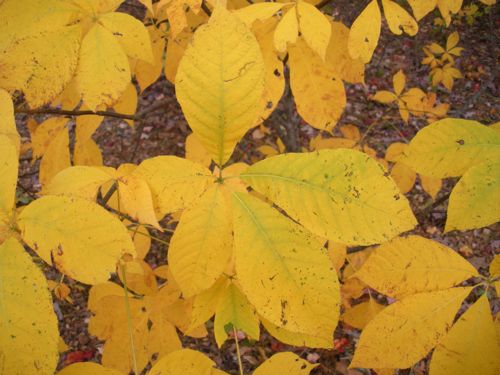 Put all together, my backyard looks like this: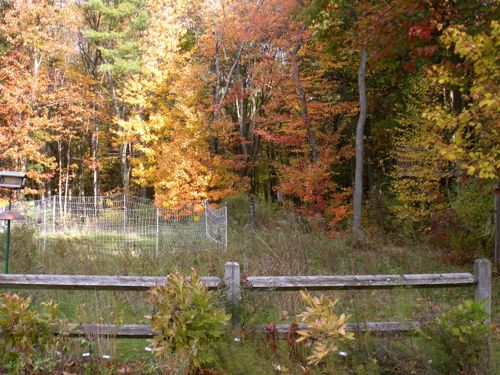 Even my Endless Summer blue hydrangea has gone from this: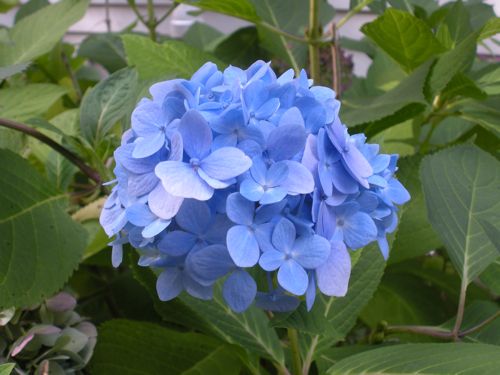 to a more seasonally appropriate dusky purple.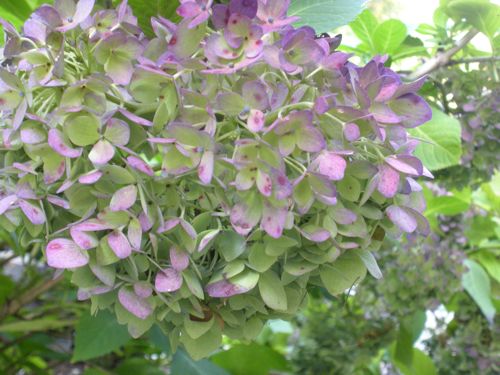 Red isn't only on the trees. A handful of Heritage Red Raspberries ripened. I found them before the goats did.