A light mist has been falling all day. This is welcome rain. I'm glad it's soft – a downpour in early autumn strips the trees of leaves and ruins the foliage show. But, this drizzle makes everything more beautiful. I thought that the planters on the front porch were done, the flowers were wilted and I wasn't bothering to water. But look at them this afternoon!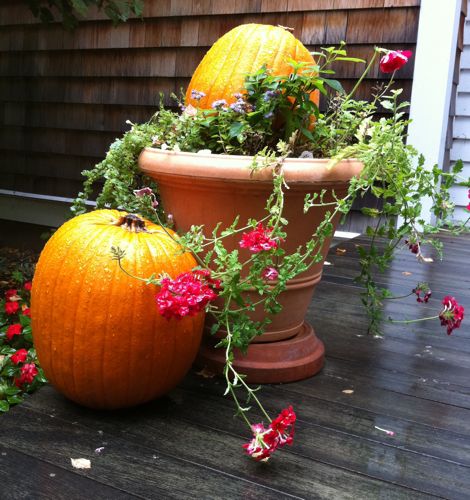 Even an old spider web near the coop is dazzling.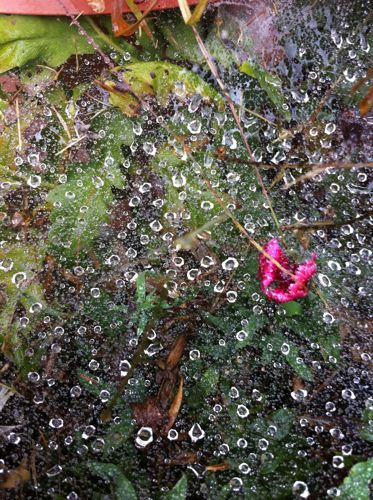 The last of the summer's lettuce has revived, but it won't last long. I'll have salad every night from now on.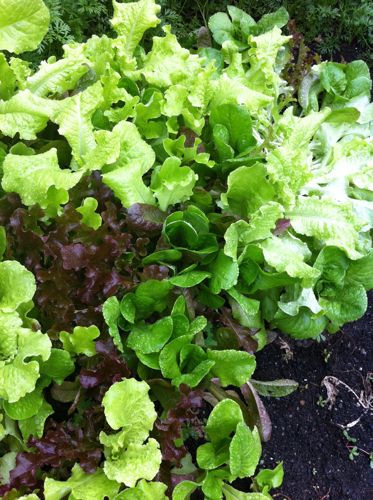 However, not everything looks better in the rain.