It was such a record-breaking wet spring, that this summer's drought caught me totally by surprise. I know it hasn't rained. But, it's been humid. It feels damp. I've been watering the vegetable garden, but otherwise have left things alone. Yesterday, I noticed this: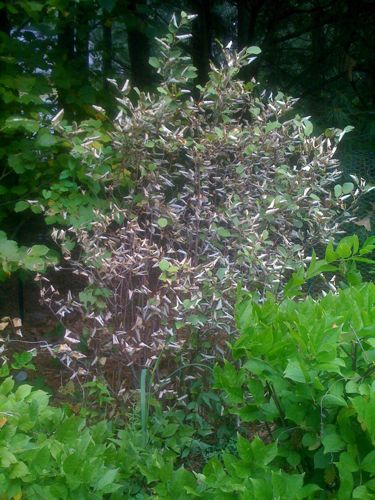 The sun spire in the woodland border is about to expire.
This made me look around. Really look. What  I saw is scary. Bushes are turning yellow, which is something we like seeing in October, not the beginning of August. Oak leaves are brown and dropping. Maple trees are showing signs of stress – some leaves are turning orange.
I worry about the forest amphibians. They'll have to go deep to find mud. At the normally swampy edges, the jewel weed is wilted. There's a pine path into the woods. It smells like fire. It hasn't burned – yet – but it has that toasty, dry, warm pine needle smell. Usually, I love that aroma, but now it's making me nervous.
Some plants are doing fine. In the meadow across the street the golden rod is in full blaze. This is a haven for butterflies. And field mice. Lily loves sniffing here.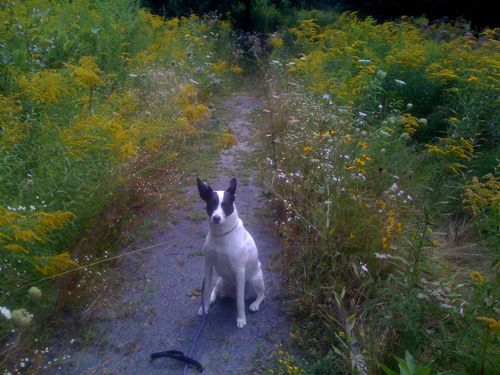 The weather report forecasts a thunderstorm. Let's hope it pours.