I put 1,000 miles on my car last week. A good chunk of the traveling entailed taking boys to and fro summer programs. In other words, hauling laundry.
But, 466 miles were logged taking the chickens to the set of an Animal Planet show. Philomena and Agnes rode in one crate, and Coco in another. They like road trips.
They thought that the other chickens at the hotel were quite beautiful.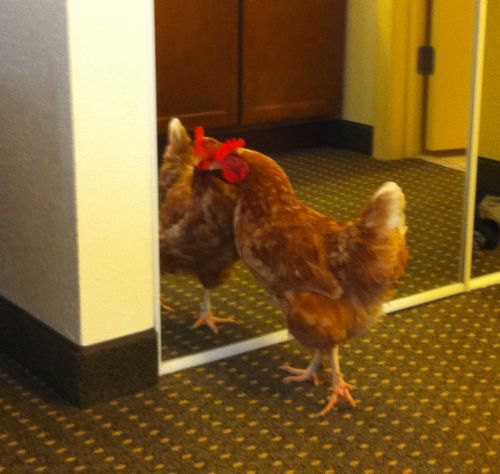 I can't tell you about the filming until the show airs sometime this fall. Suffice it to say that I was upstaged by my chickens. I'm getting quite used to it. I don't mind. They were brilliant!