This should be tomato season. But, mine are still green.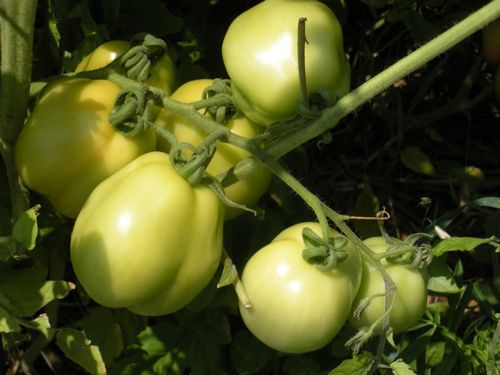 However, the pumpkins are ripe. I harvested these today: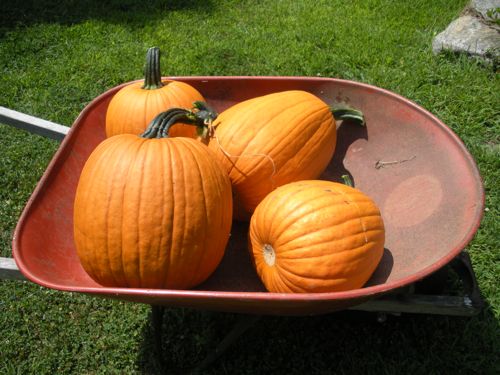 Pumpkins are not supposed to be ready until September. I like to decorate the front porch with them for Halloween. I've never had to store pumpkins – but we'll try putting these in a cool corner of the basement and hope they'll keep for the appropriate season!
Only one small pumpkin had a hole in it, and was filled with worms and other crawly things, and rotting flesh. I tossed it into the chicken yard. The hens were thrilled. They wish that the entire harvest was squishy and buggy. Sorry girls. You'll get these in October, when they'll be just the way you like them.