note: this post has been updated with a translation!
It's rare to find old postcards with pictures of nice goats. There's joke cards with butting billies, and tourist snaps of mountain goats. But, rarely do you see anything with dairy goats. That's not surprising since there wasn't much of a market for goat milk or cheese in this country until recently. So, when I saw this card at last month's Brimfield Flea Market, I didn't hesitate to buy it.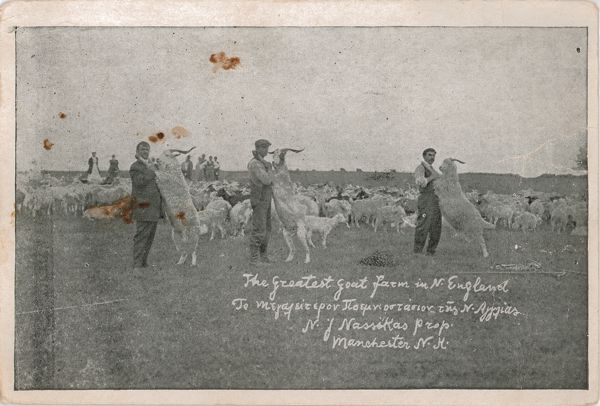 Look at those gorgeous bucks and their shepherds! No doubt this is the "Greatest Goat Farm in New England." I couldn't read it, but my friend, Karen L, has a friend who speaks Greek. This is what it says:
Dear Sir
I received the letter and I thank you.
I will send the cheese tomorrow be patient.
Greetings
Nick I Nasikas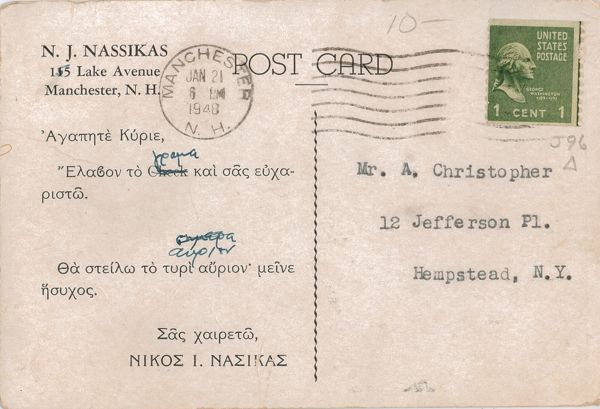 There's a story here. Does anyone know it?