The yard is a squishy, slushy, thawing, mess, which speaks of spring, except it's windy-cold out and a couple of inches of snow are expected this evening.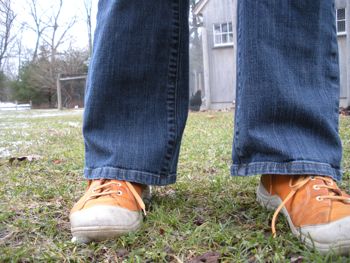 However, time marches inexorable. (Such a cliche phrase, but I can't resist using the word inexorable.) There's proof of it in my pond.
In the fall, when the weather gets chilly, the fish in the pond slow down. I stop feeding them. In winter, ice and snow covers the water feature and the fish hibernate under the big rock.
The ice is receding.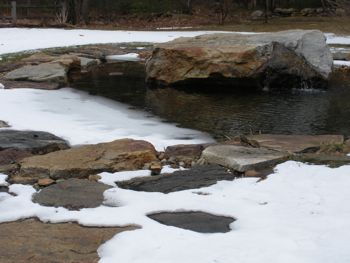 Look who's swimming around.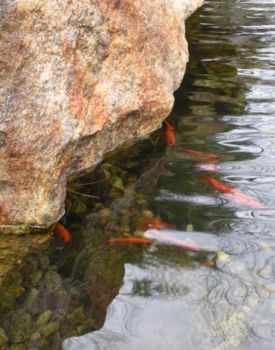 The Beast survived the winter, too. I saw her yesterday, moving slowly, but moving.