There's nothing left in the garden to harvest. This year I pulled the carrots and parsnips before the ground froze solid (last year, I harvested what I could the following April!)
But, the goats say that I missed something.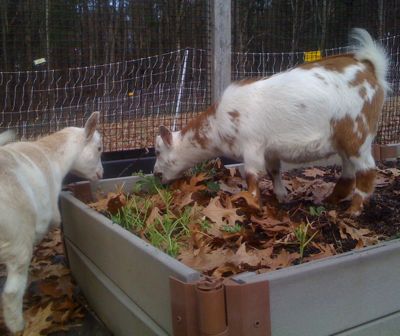 Hey, look! There's kale!
Agnes joined us in the garden. She let me know that a GOOD gardener turns the soil over before winter sets in.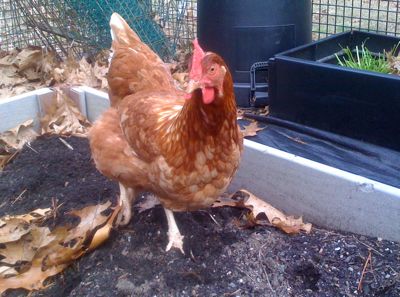 Make sure there's no bugs hiding!
Thanks for your help, everyone.