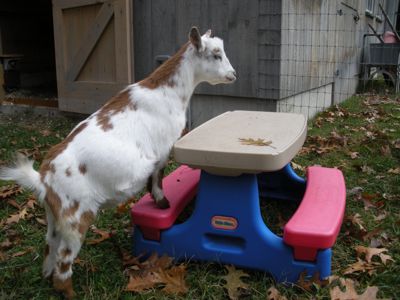 Caper is ready for his Thanksgiving meal. What? you ask – doesn't his belly already look full? See that cud being chewed in his jaw? Doesn't matter! More please.
I'm thankful for so much, including these goats that make life here so amusing. I'm thankful for the home and the family and the wherewithal to be able to keep the goats and all of the other animals at Little Pond Farm.
I'm thankful for you. It's true that it's more fun to share.