The trees are changing colors and leaves are fluttering to the ground. The goats are amazed at their good fortune – a favorite treat, wilted leaves, is appearing miraculously at their hooves. They trot back and forth, watching as the leaves come down and then snarfing them up.
Here is Caper doing a good job of keeping the lawn tidy.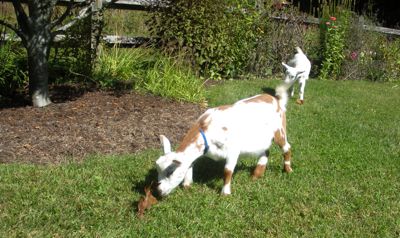 Pip and Caper are much quieter and cuter than a leaf blower. However, leaf blowers don't do this: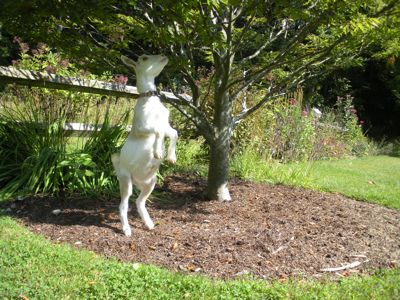 Pip likes his salad with green leaves mixed in. Oh well, I suppose it's back to the lawn guys and their machines.