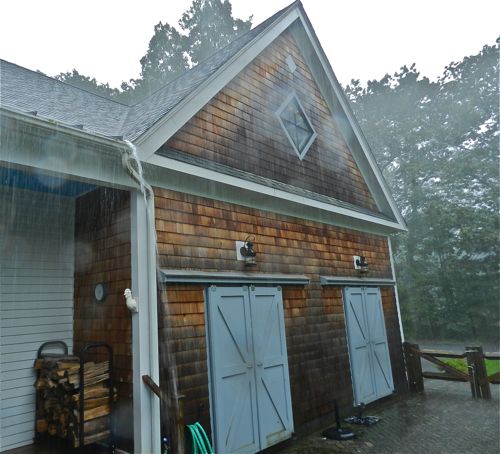 It rained and it blew and it rained some more. Water poured off the roof, leaves came down and the pond filled to the brim. The chickens were annoyed to be kept inside. The goats were mollified with hay.
But, we never lost power and didn't sustain any dramatic damage.
The weather the rest of this week is supposed to be gorgeous up and down the Eastern Seaboard. That's great, because we're heading down to Washington DC to take our youngest son to the Smithsonian Air and Space Museum and go on a tour of the Capitol. It's been a long-planned for trip. We're amazed and relieved that DC was spared. I've a feeling that DC won't have the usual summer crowds as nearby communities of several hundred thousand people don't yet have power. It's our civic duty to help the economy by visiting!
A pet-sitter will be here taking care of the menagerie. I'll catch up with everyone next week!