Saturday afternoon I went out to visit the goats. The stall door to their paddock was shut and they were outside – without food or water. OBVIOUSLY Steve, during the morning chores, had not latched the door open. I told Pip and Caper how sorry I was that that man had allowed this to happen. They got extra treats.I made sure that the door was hooked securely. See that cute goat far below? Poor baby.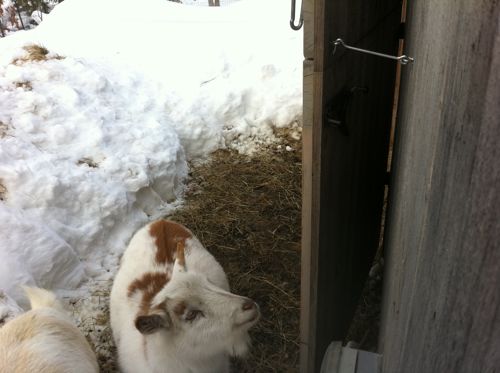 I let Steve know that he'd let the helpless goats suffer.
He said, "You know, this happened yesterday, too. Once it's my fault, but twice? Someone has learned to open the latch." He went out to fix the situation.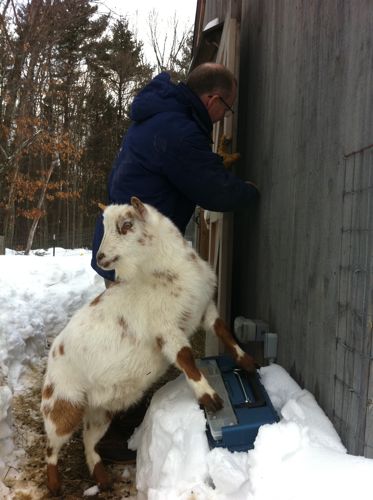 Caper helped. Notice that snow bank? Perfect for climbing….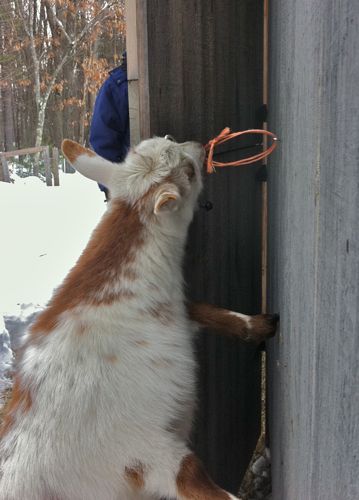 This morning I found the twine untied. Steve will be back out with wire to replace it.
What did I learn? That if you are a goat maid, the word obviously has no place in your vocabulary.