The problem with being a "chicken celebrity" is that friends cannot resist giving me gifts with chicken motifs. They give me things I would not normally wear. Ever. Like this hat.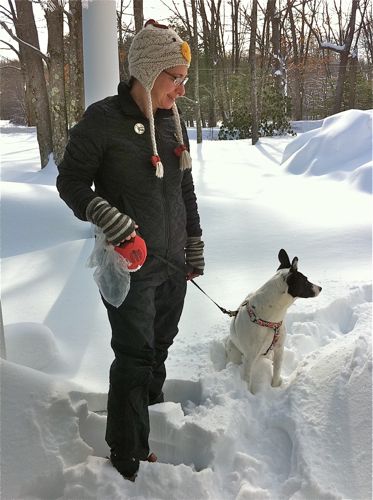 Note that not only is there a chicken on my head, but there are also braids with bows. My son says that he would be mortified to be seen with me if I wear it. Steve says I look adorable, but I could be wearing a colander on my head and he would think that. It does fit perfectly, and it is made of the coziest yarn. Lily doesn't care what I wear. She's just happy that we're out in the snow.
There's 32 inches of snow in the meadow. I'm on snowshoes. Lily is not.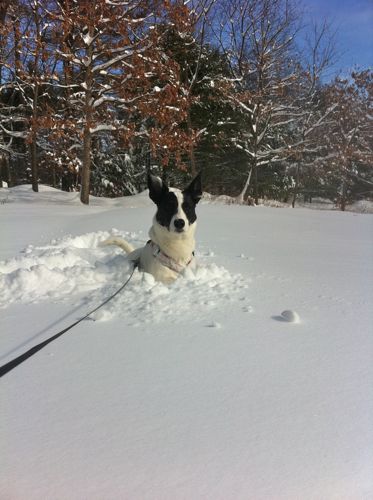 She is very happy. We tromp a big loop around the field.
Scooter is waiting for us to come home. I've told him that the snow is too deep for him, but he doesn't believe me.