The Wyandotte is a popular hen. She's a heavy, beautiful bird that lays brown eggs. This card shows the white plumage, but you can find them in so many pretty coats, including silver laced, partridge, penciled and splash. The Wyandotte has a rose comb, which is a pebbly-looking, low to the head affair, which makes her winter  hardy. No risk of frostbite.
In my experience, personality ranges from placid, to lethally dominant over meeker hens. It all depends on the breeder's line.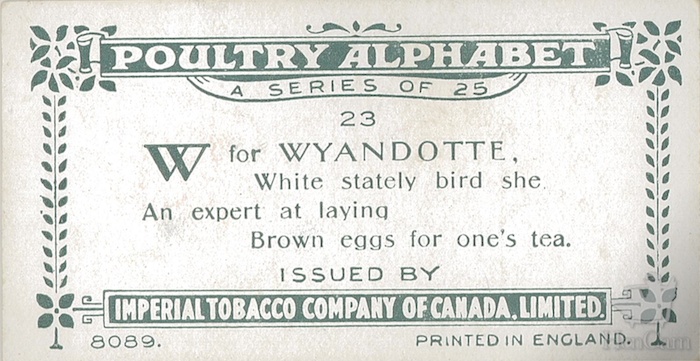 Some go broody, some don't. Tell me about your Wyandottes!