It's been a particularly beautiful fall. There are people who study the science of it – colors are more or less vibrant due to the amount of rainfall and the variation between day and evening temperatures. The colors don't always last. A storm with high winds can cut foliage season short. This year, everything fell into place. For more than a month, the trees glowed.
By the first week of November most of the leaves had turned brown and branches were bare. But, early in the morning, when doing barn chores, the Chinese beech trees, which never put on a show, looked like this: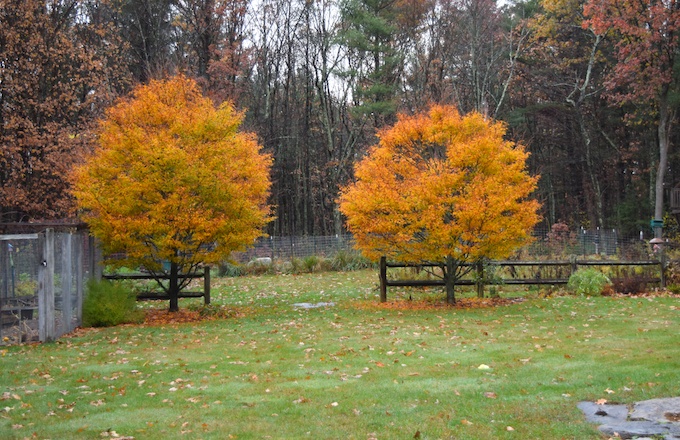 I thought that those beech trees were like the last flourish of a fireworks event. But I was wrong. This coda was still to come: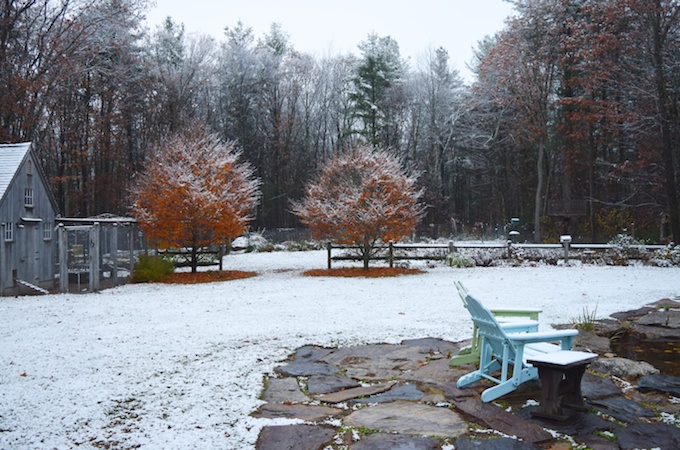 What unexpected beauty have you seen in your neighborhood?