---
The Vintage Hen
Love chickens? Love vintage? Combine the two and that's what you'll find here. You might also find quirky, crafty, retro and recipes. And maybe something fun with a rabbit on it. Or a goat. It's that sort of blog.
---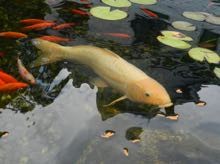 Have I Helped You?
Support this website – find out how... more >
---
---
---
HenCam Search
I've written about most of the issues that arise in backyard flocks. I've written FAQs to answer the most commonly asked questions. If the answer you seek isn't in a FAQ, there's a wealth of useful information on my website archives, which is easily searchable – simply type the topic into the box.