It's the details on this apron that make me happy.
Are these vegetables beets? No matter what they are, I can imagine them singing and dancing in the kitchen.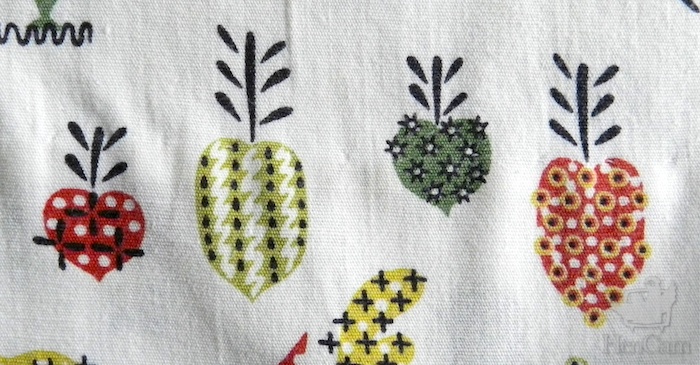 I want to plant this heart tree in my backyard.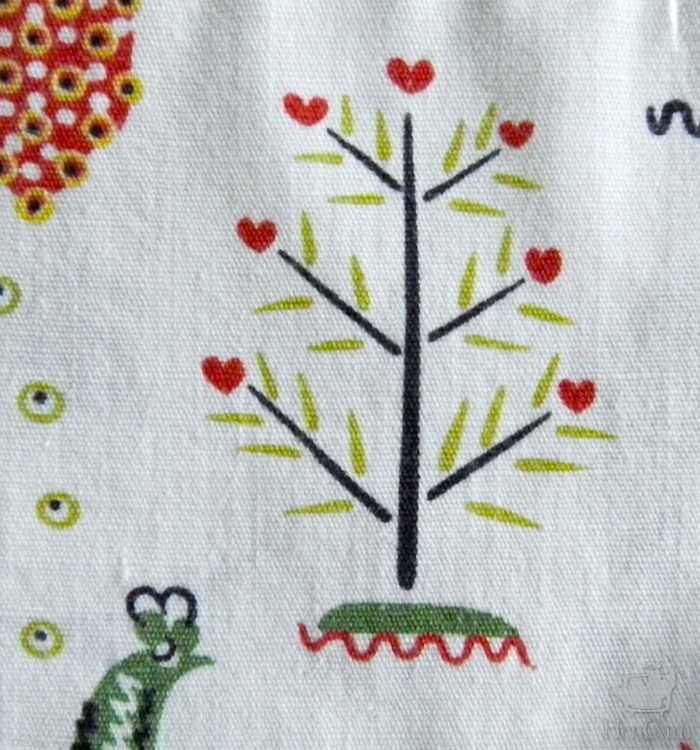 And I'd invite this industrious and cheerful mid-century hen to join my flock!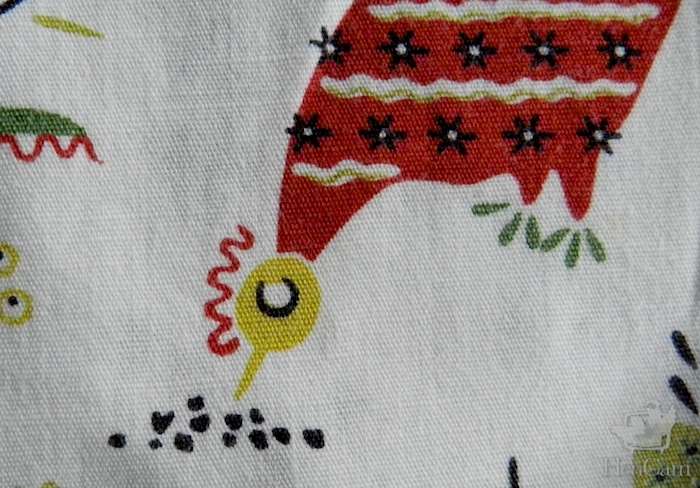 Those are my favorite details on this apron, but there are more. Does wearing such an apron put happiness into one's cooking? I like to think so.