I recently did a Skype visit to a classroom in Wisconsin from the Big Barn. Those students know my chickens! Yesterday, I got a packet of letters from them. By far the most popular hen to draw was Siouxsie. Here are a few of the portraits: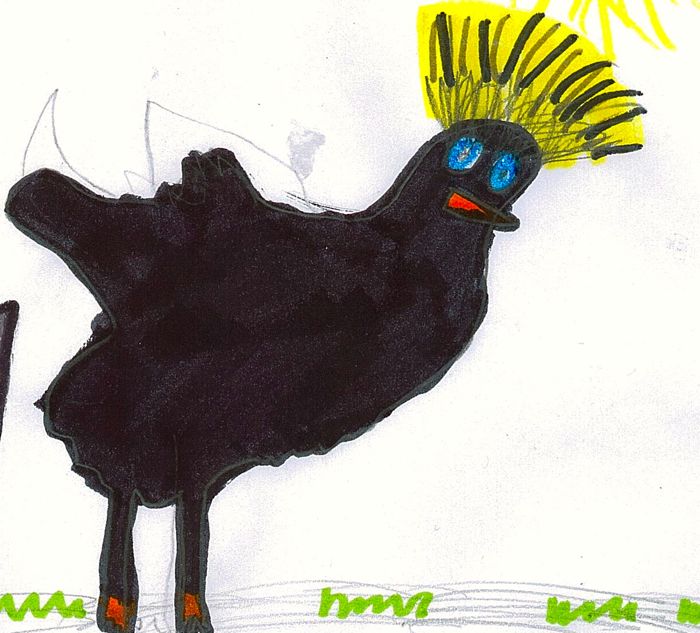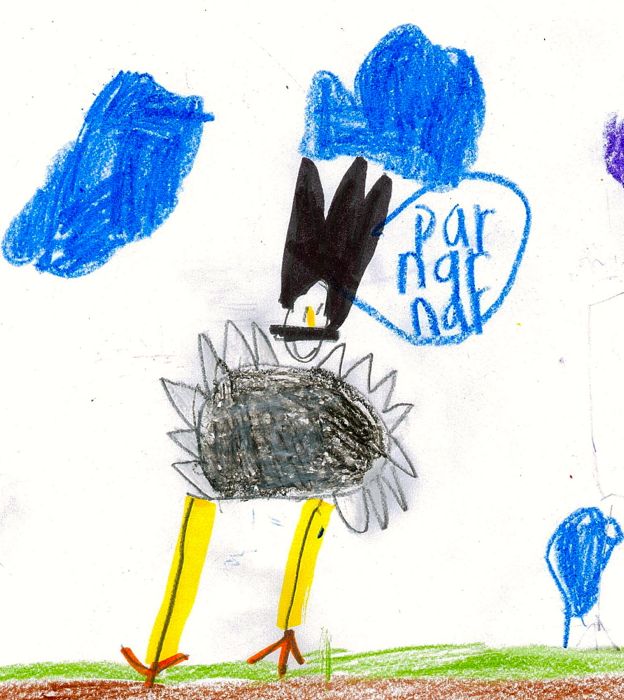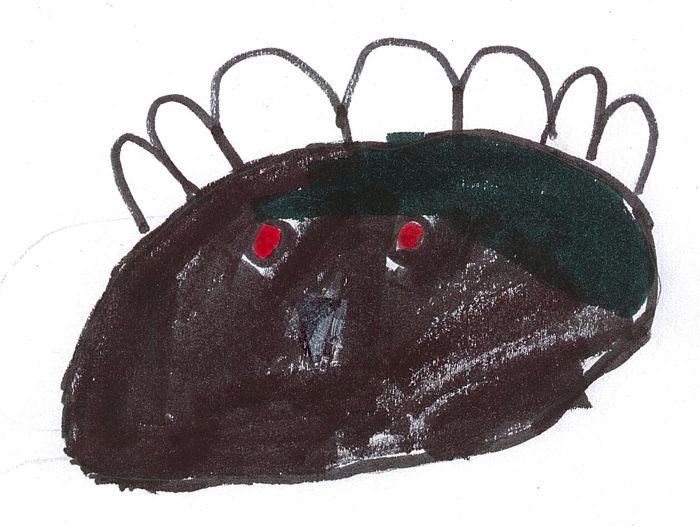 I think that these artists have captured Siouxsie's spirit perfectly. Don't you?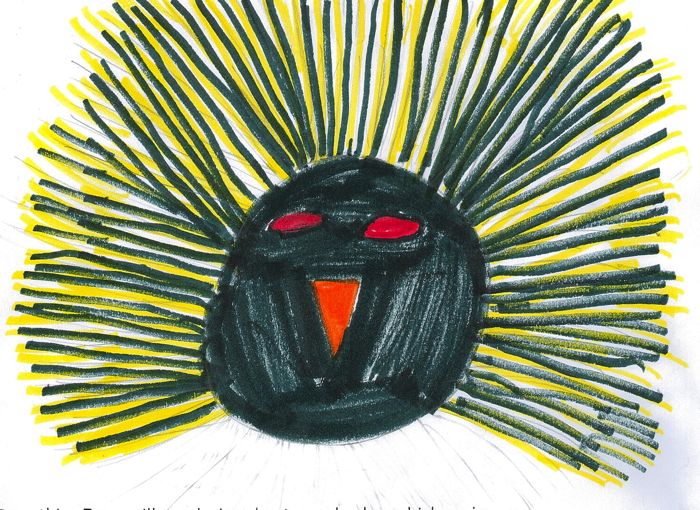 This one gives me the hankering to dye Siouxsie's top knot pink!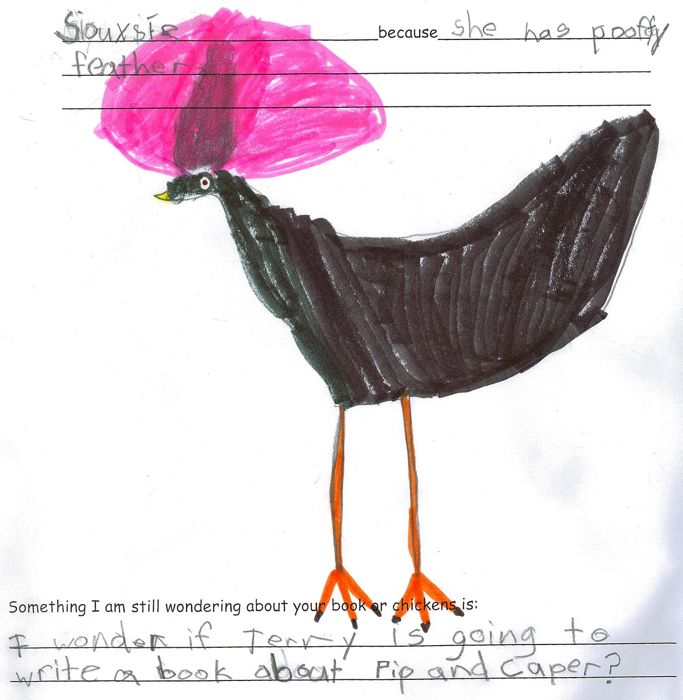 To answer the letter writer's question: I have written a book about Pip and Caper. I'm trying to find a publisher!