The sun is out. There's nary a cloud in the sky. The paving stones have heated up.
Scooter says that all makes the perfect day.
Dog happiness.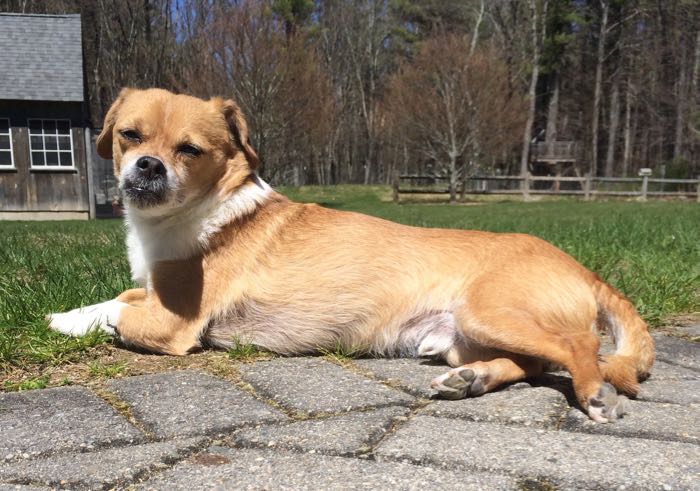 I never get tired of seeing Scooter blissed out in the sun.
Lily doesn't sunbathe, but she does wiggle on her back with all four in the air. See?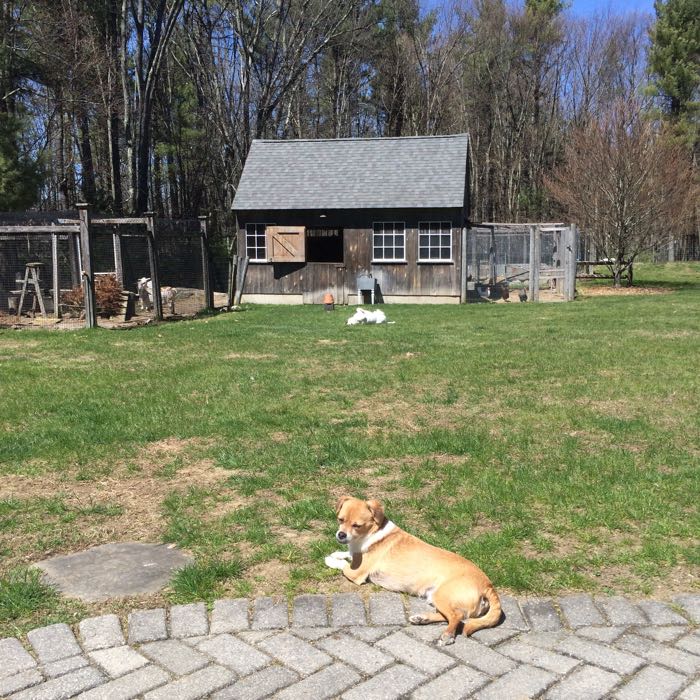 Are your animals having a good day today? Tell me about it! Let's spread the joy.