Steve does volunteer work for the Computer History Museum. He's helped them to collect oral histories of some of the seminal people in the creation of our information age. Three pioneers of the digital revolution were honored at a gala a the museum on Saturday night. We used up our frequent flyer miles to go. It was a short trip, just Friday afternoon to Sunday after lunch, but we managed to fit quite a lot in.
Most people on vacations go shopping. Me, too. But I like a certain kind of shopping. Feed and tack stores! Luckily for us, some of the Fellows of the Computer History Museum were involved in creating the internet and our ability to type feed store into a cell phone and find places like these: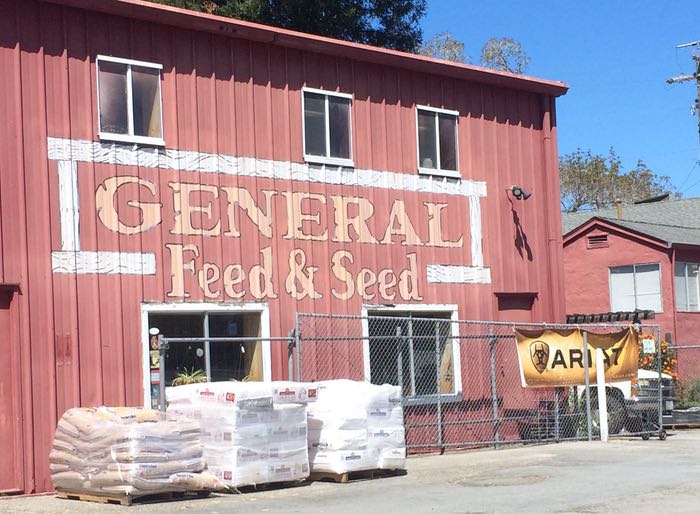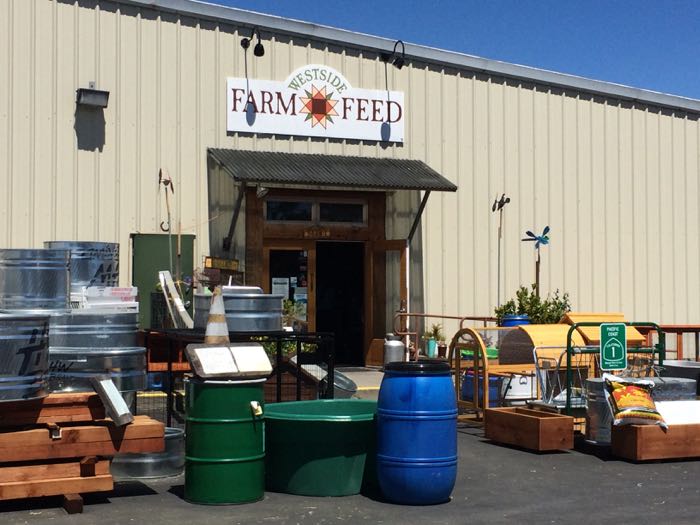 I got a present for a friend who keeps an eye on Tonk while I'm away, and some cookies for Lily, and a new toy for Scooter. That's my kind of shopping.
We were east of the San Francisco Bay area, which means that the skies were bright blue.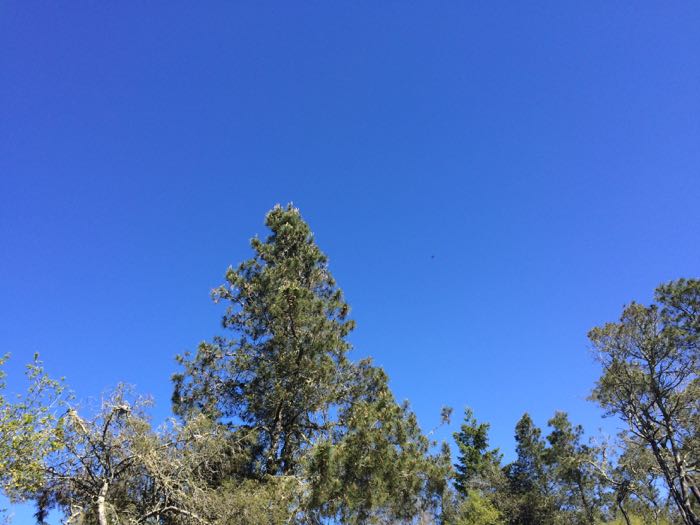 They've recently had rain, and so flowers were in bloom everywhere.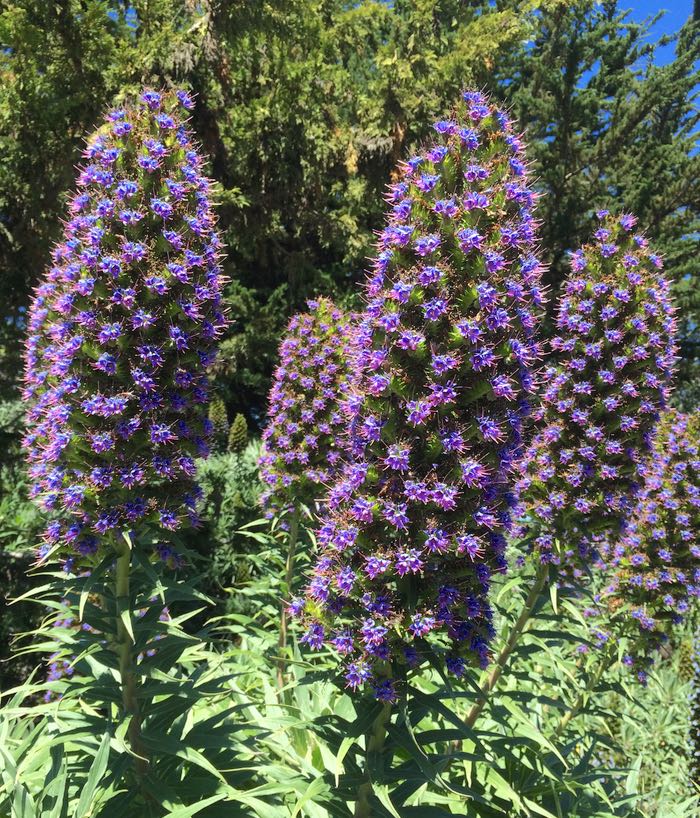 On Saturday morning we strolled the paths at the Henry Cowell Redwoods State Park. I'll let the photos tell you how amazing it is to walk among these giants.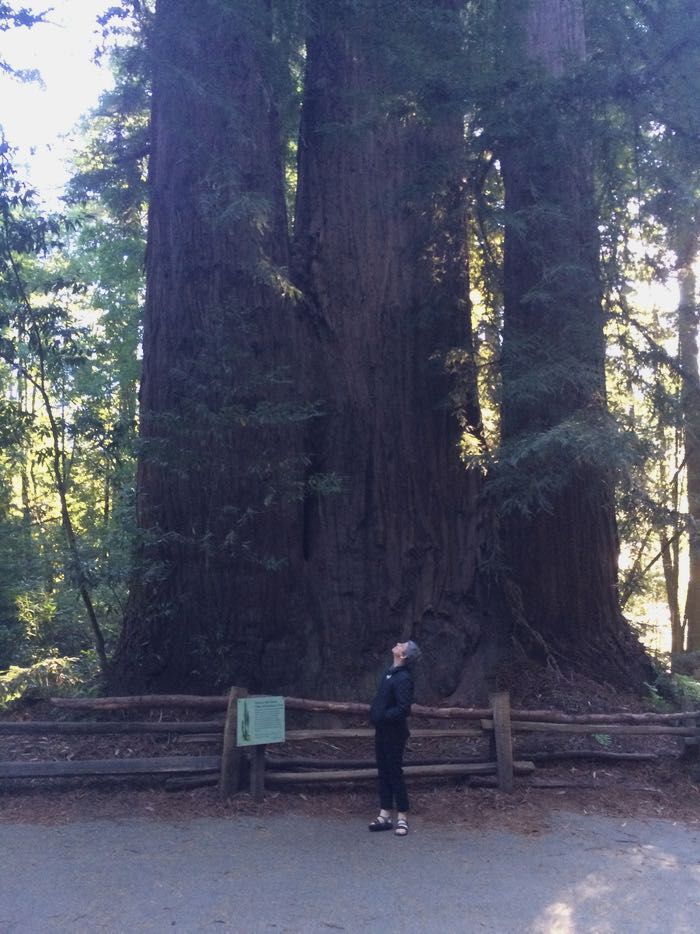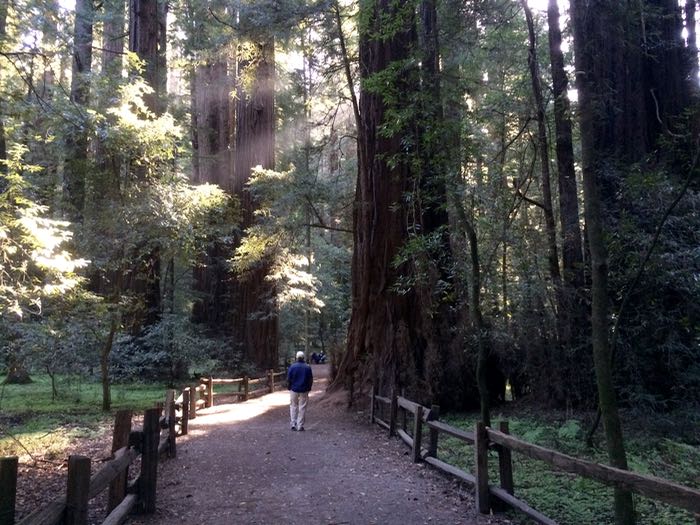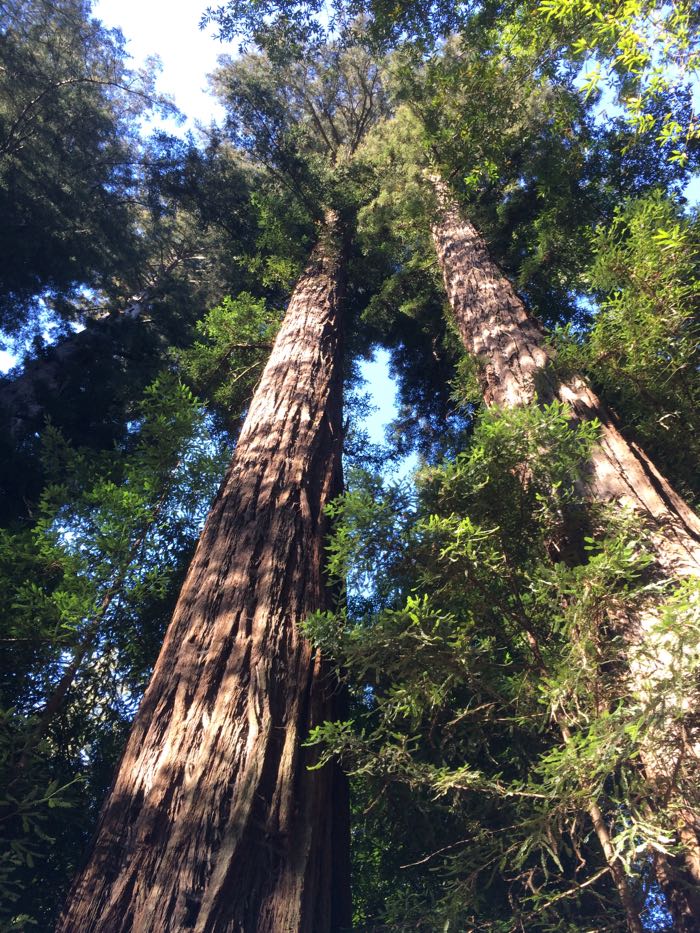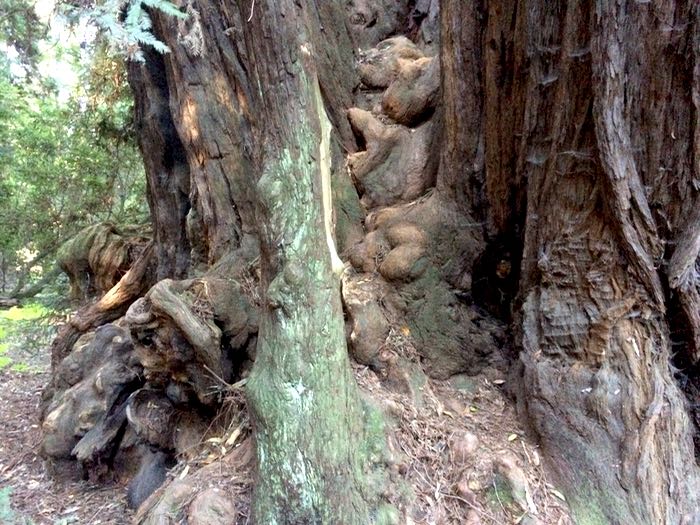 The redwoods aren't the only special ecosystem in that part of the country. Nearby is a very unique environment called the Sandhills.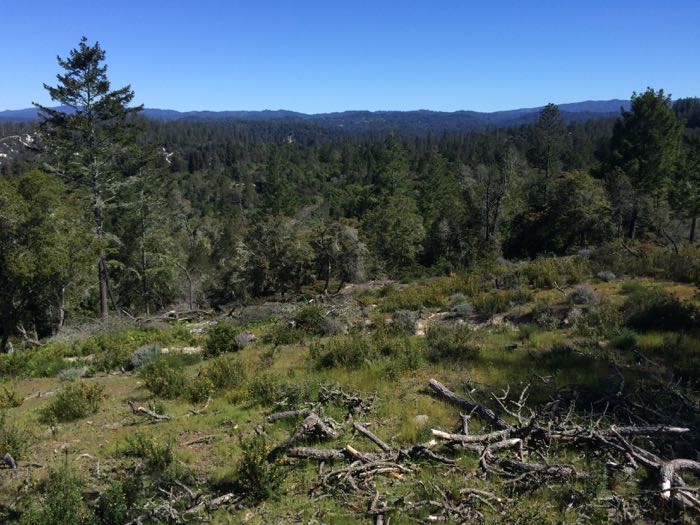 We even got to see and hear the unique Acorn Woodpecker! (But I didn't get a photo.)
Then it was on to Santa Cruz to the aptly named Natural Bridges State Beach.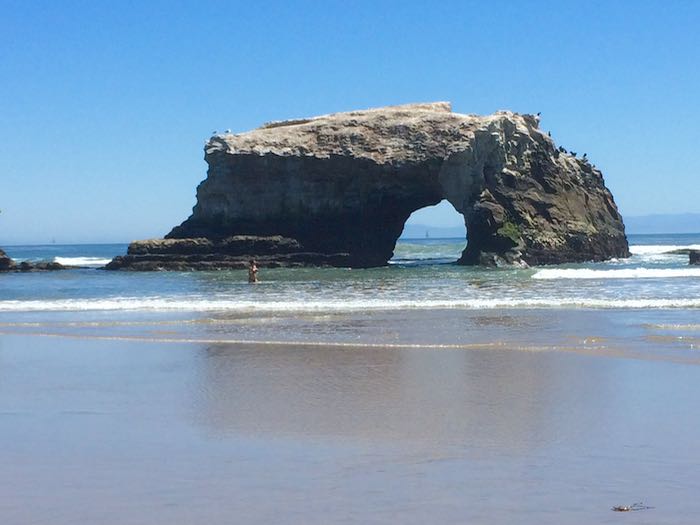 Look closely at the arch and you'll see it's a favored spot of ocean birds, including pelicans.
Then turn around and look towards land. The hillside is covered in flowers, and the rocks covered in creatures like barnacles and chitons.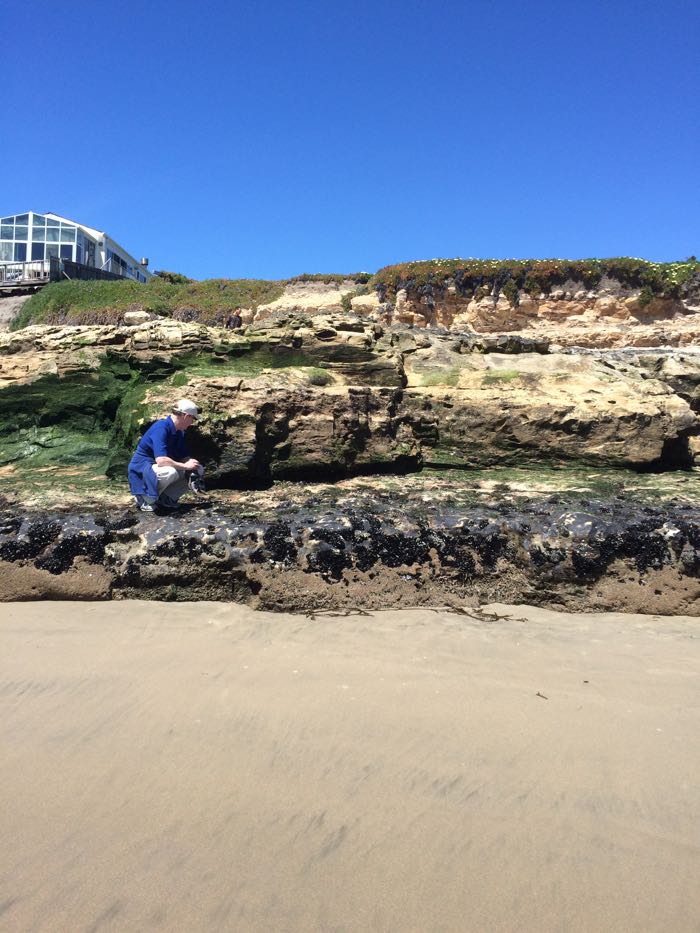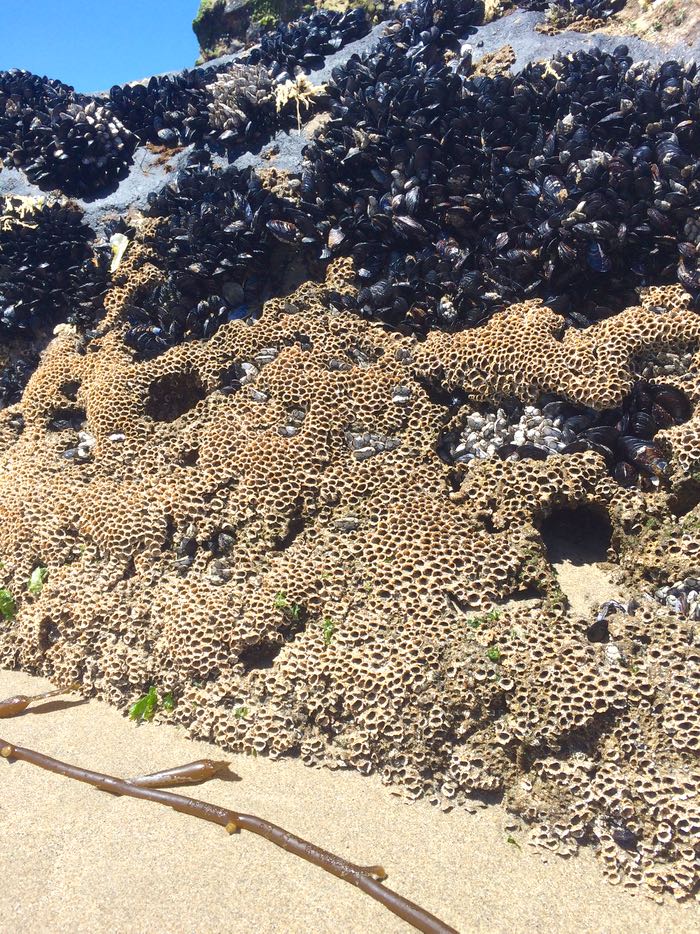 Look even more closely and you'll find tide pools with fantastical anemones.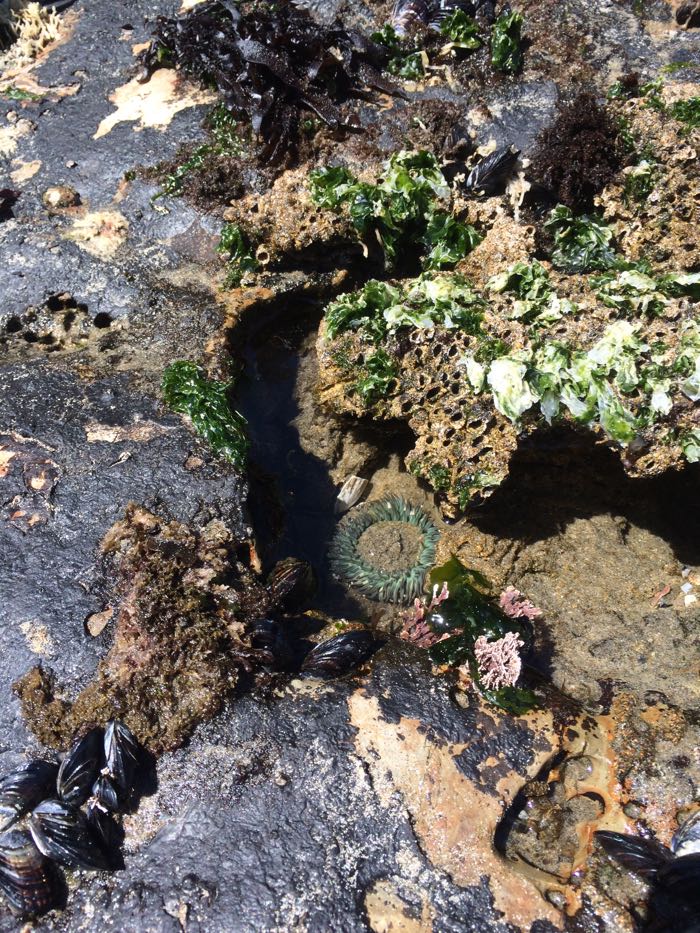 On Sunday morning we had just enough time to go to a more serene and less wild place, the Japanese Garden in Hayward. It made me realize that the Beast is still just a youngster. She could get even bigger!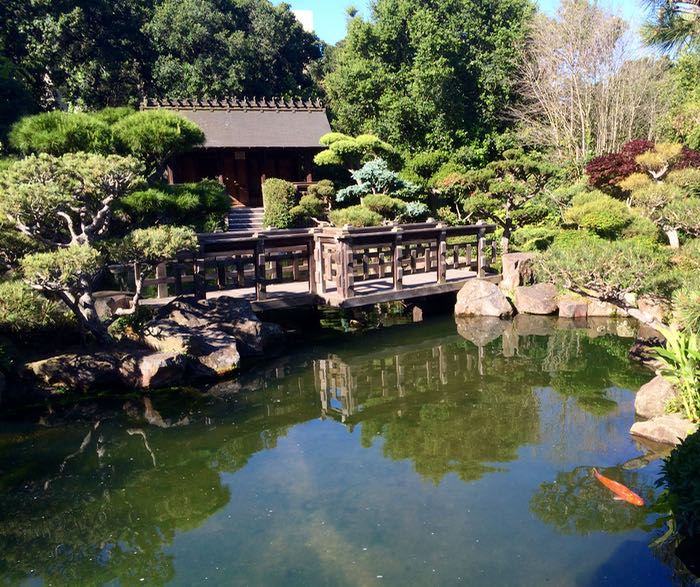 It was so still that I was able to take this photograph of the koi swimming through the trees reflected in the water.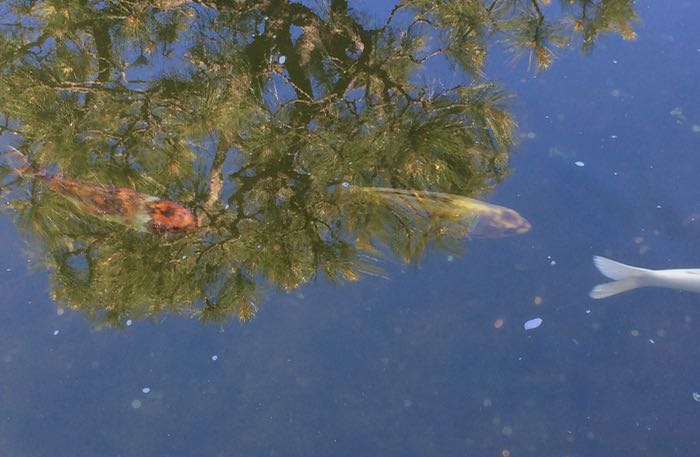 On the way to the airport we were able to squeeze in visits to two more stores, one a tack shop where I picked up some new reins for Tonk's bridle.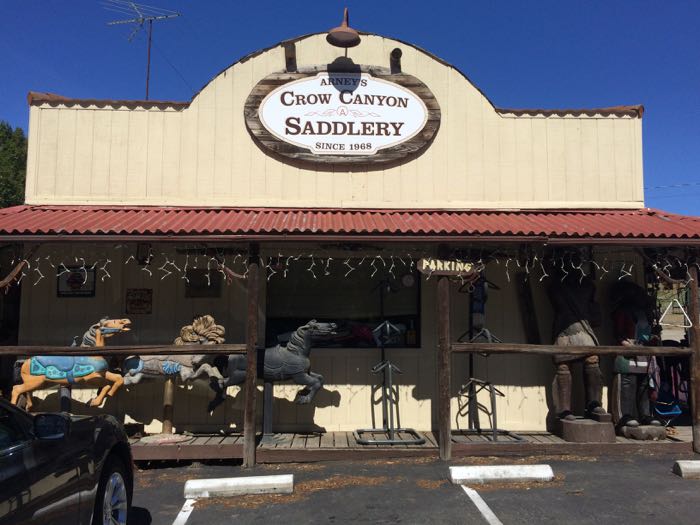 And one was a classic feed store. It's chick season everywhere. I wish this place was near me. I'd pick up a few. What a great selection, there are Iowa Blues, Campines and Leghorns, and they're vaccinated for Marek's!
I'm back home where the sky isn't quite as blue, and it's not quite as warm, but it feels like springtime (finally!) and it's time to plant the lettuce.