As I predicted, now that it's February, a couple of hens have gone back into lay.
I don't know who's producing the light brown one, but I'm happy to see it. I'm even happier now that it's laid, not in the dust bath tub (this photo shows the first one of the season), but in a nesting box.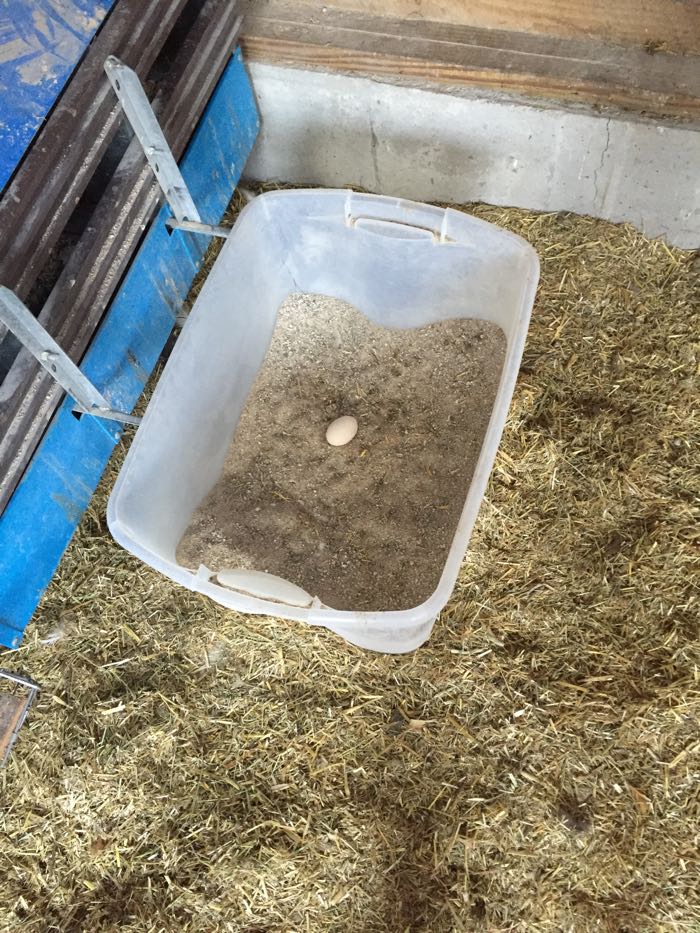 Twiggy is still taking a break, but Misty has resumed laying her buttermilk-white egg. That she's laying is obvious.
Two weeks ago Misty's comb was pale and shriveled. It was an ashy pink.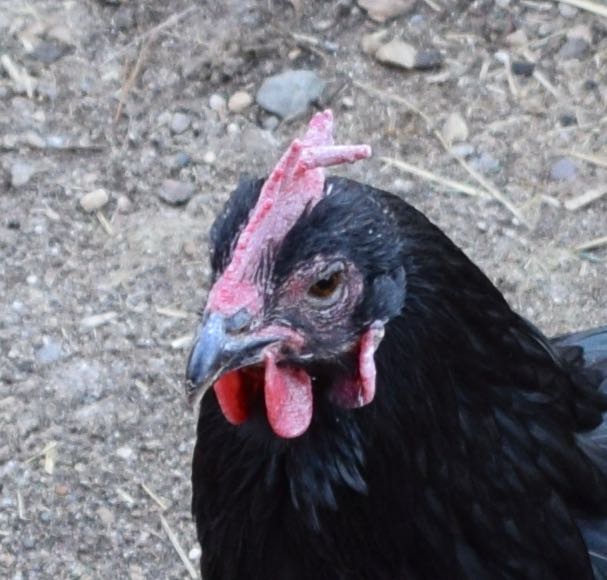 Today it looks like this. Just look at those long red wattles and that plump comb!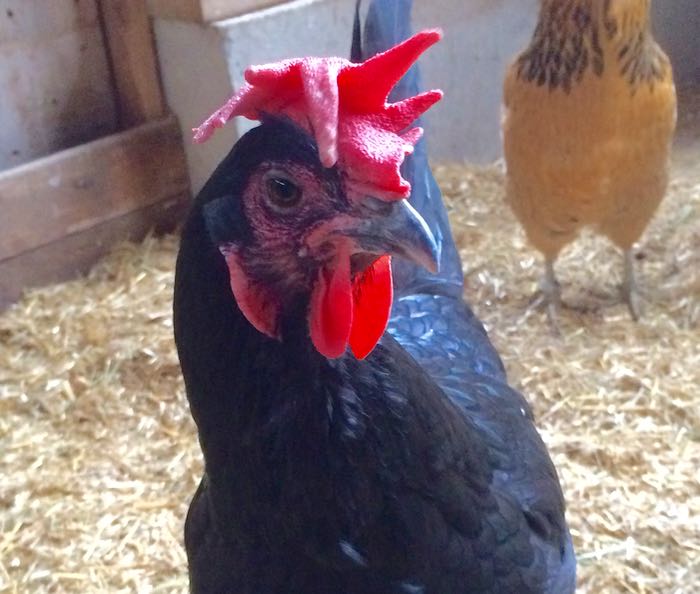 Snow is in the forecast, but my hens say to ignore the white stuff –  spring is on the way. In my backyard, spring isn't green. It's red.