So far it's been an easy winter, but this past week we got some snow. It was stunningly gorgeous – the snow was just heavy enough to line every branch.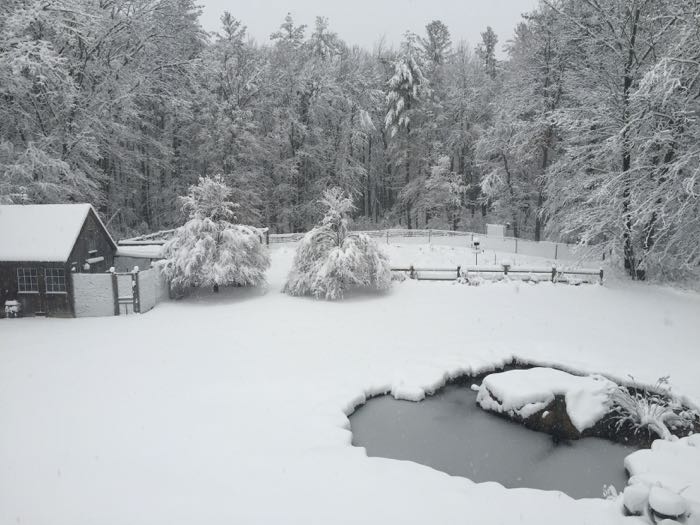 The goats don't like the feel of it between their cloven hooves, so the boys stayed in their stall munching hay, and the chickens spent their snow days inside of the coop, but the rabbit… she's been ecstatic.
There's a Christmas tree in the run. Phoebe has her snow lair there. (Take a close look. The rabbit is in this photo.)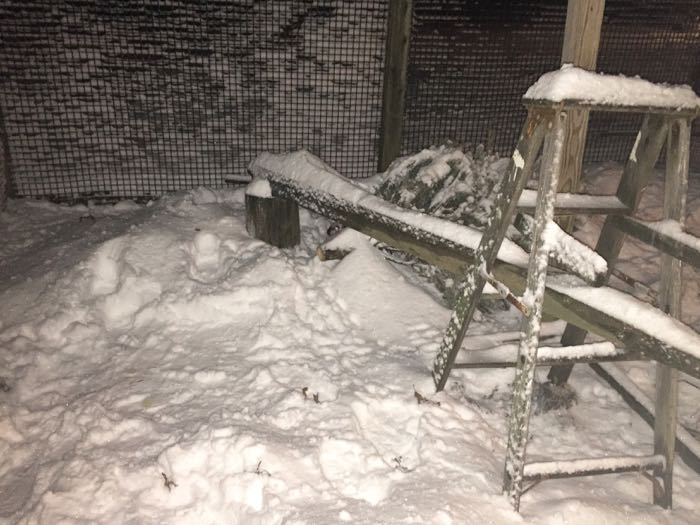 Rabbits are most active at dawn and dusk. She'd prefer to stay outside at night, but there are too many predators about. We've trained Phoebe to come inside her safe barn after dark, where she knows there are banana chips waiting for her. But lately it hasn't been an easy choice between a favorite treat and a snow den!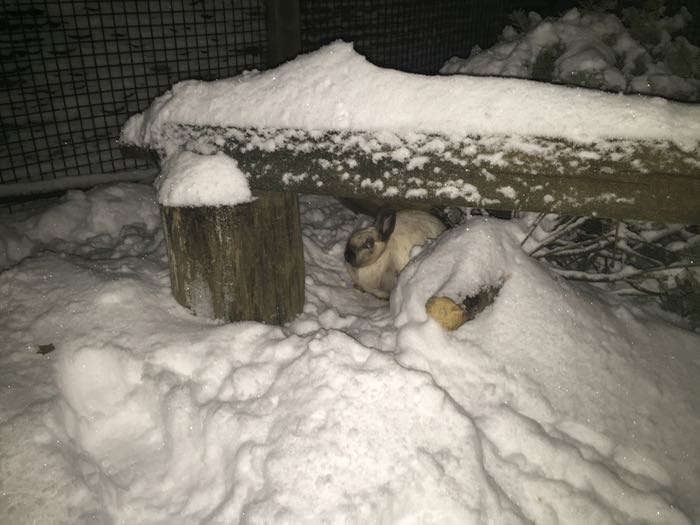 This is Phoebe clearly saying, Nope, I'm not coming in right now. Come back later. And bring an apple.