Eight of the hens in the Big Barn will be five-years old this April. The others are turning three next month. In chicken terms, that's old. None of them are laying prolifically like they did their first year, not even the wonder-hen Twiggy. I wouldn't be surprised if a few don't lay at all this year. Others are likely to lay sporadically. Misty is already back on a regular schedule, although even she is not laying a daily egg.
As I predicted, February saw an uptick in the number of eggs laid. First it was only one. And that was left in the dust bath box. The first egg of the season is often not where you want it.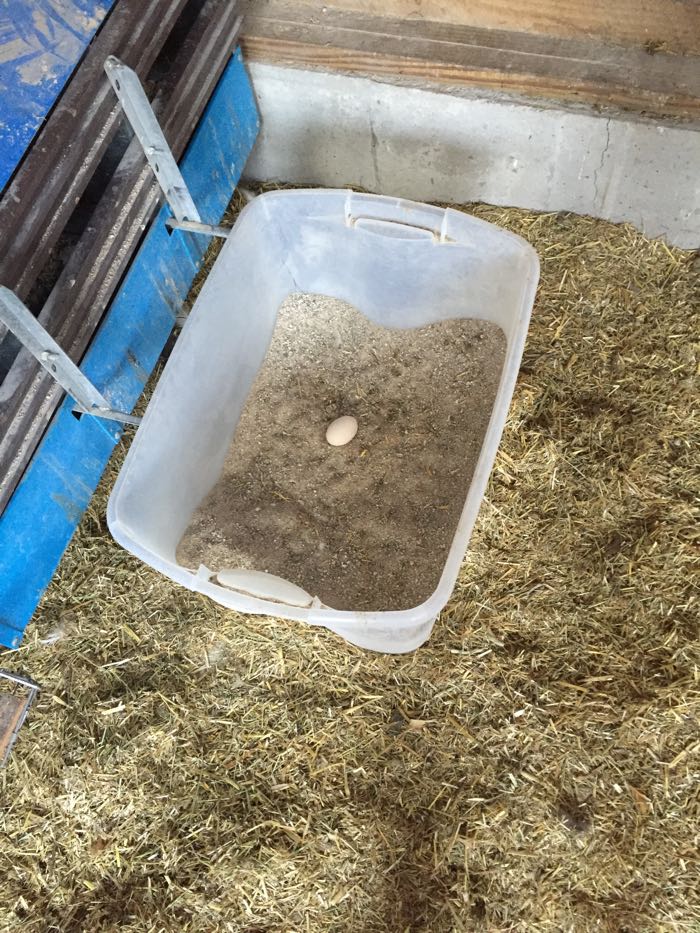 I've kept three of the five nesting boxes blocked off because the hens had been sleeping and pooping in there, but now that it's laying season, I've opened them up, and the few hens that are currently laying are using them.
Egg laying glitches often occur when production picks up. With older hens it's to be expected. You might not know about these glitches, because thin-shelled eggs get smashed and eaten before you find them, or what's expelled gets mixed up in the bedding and manure. I found this on the floor of the coop: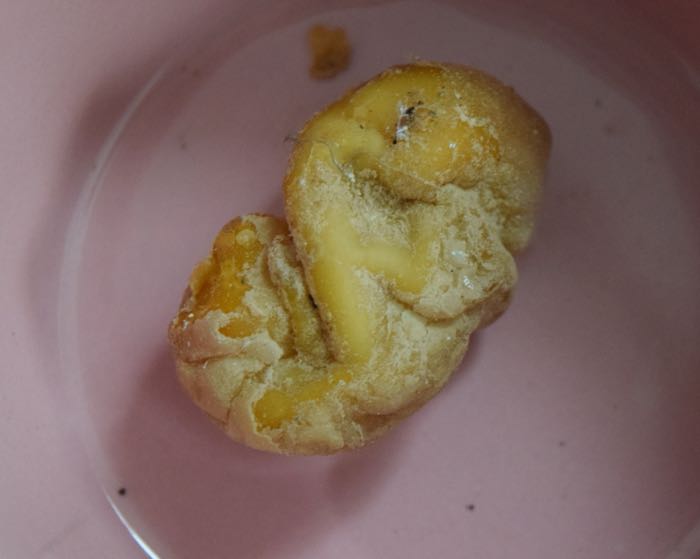 This is a solidified yolk. My best guess is that the hen released a yolk from her ovary, but wasn't yet making the whites or the shell. This happens. You rarely find such things because the other hens eat it. But it's been cold. This was a frozen lump. Pushing out a mass like this is difficult. The shell helps the egg slide out of the vent. Without a strong shell, things get stuck. Agatha might have made this mass, she was straining the other day.
This is not lash. I've written about that here. Lash is often a sign of a fatal ailment. This yolk is just a glitch. Still, the hens are old and I expect things to go amiss as we head into spring. I'm actually surprised that they've all been vigorously healthy this winter. Doesn't Owly look good? I'm hoping to see one of her beautiful dusky blue eggs soon.