The rabbit is reveling in this cold weather. She's oh so ready for the impending snow storm. Her fur coat is all she needs.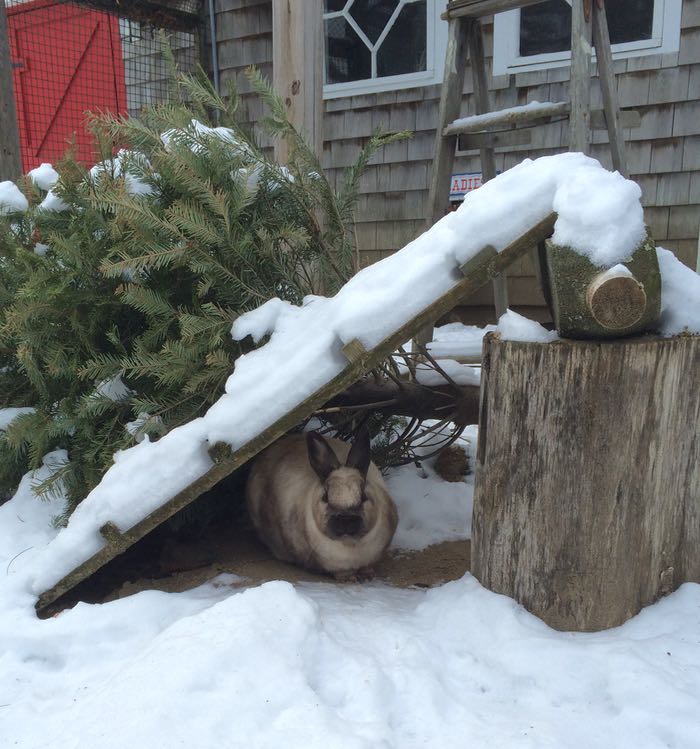 The goats have an undercoat of thick fur, and then longer hairs on top, which make for toasty warm jackets. Add the fact that their digestive systems are like hot composters – generating warmth from the inside out – and they couldn't care less about the cold weather (although they do miss having browse and grass!)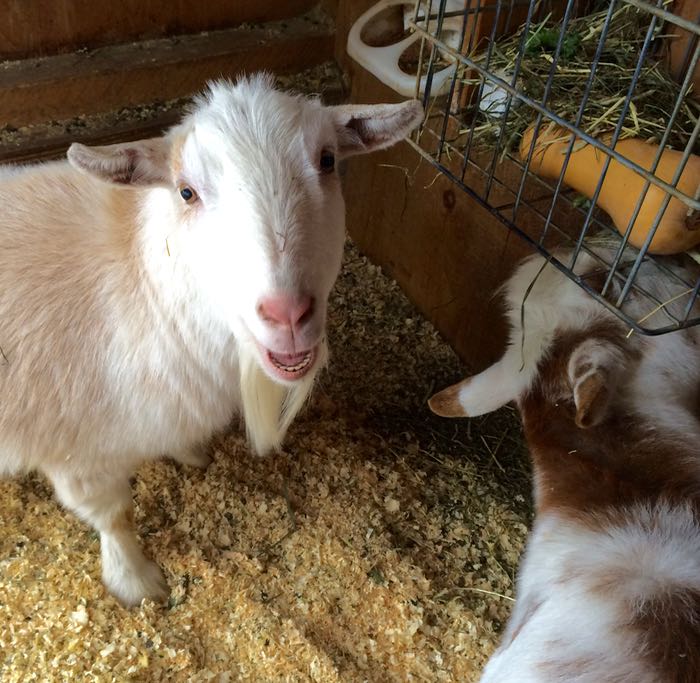 As long as the chickens have dry, clean bedding, (I use Koop Clean) and plenty of indoor space with windows for sunshine, they couldn't care less.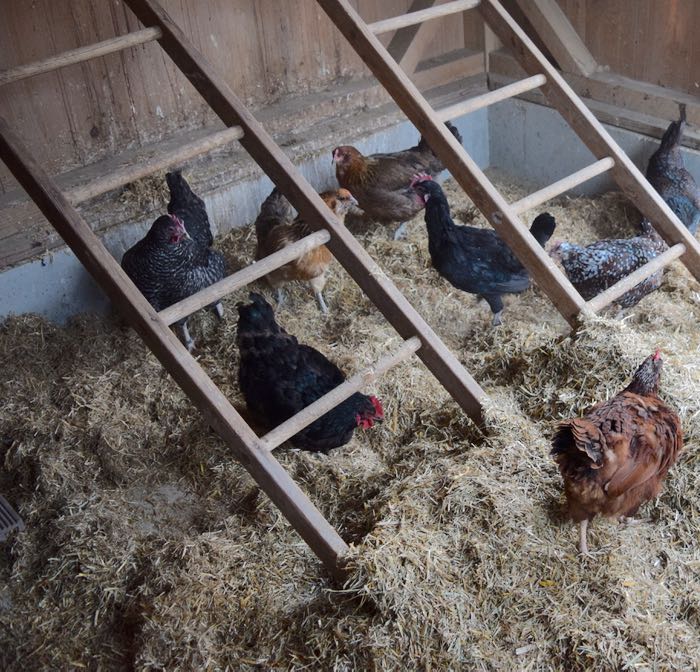 The dogs don't worry about the cold. Scooter knows how to make use of laps and blankets.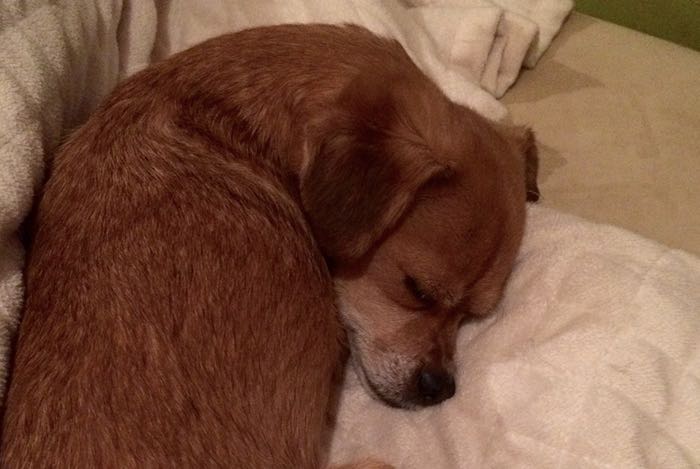 What you might find surprising is that the one animal that I worry about in the cold is my horse. Some horses grow heavy winter coats. Here's Cider. Even his face and ears are furry! Most days, he gets turned out in the paddock without any additional protection. When the wind is whipping around, and the temperature truly frigid, like it was yesterday, he wears a light sheet.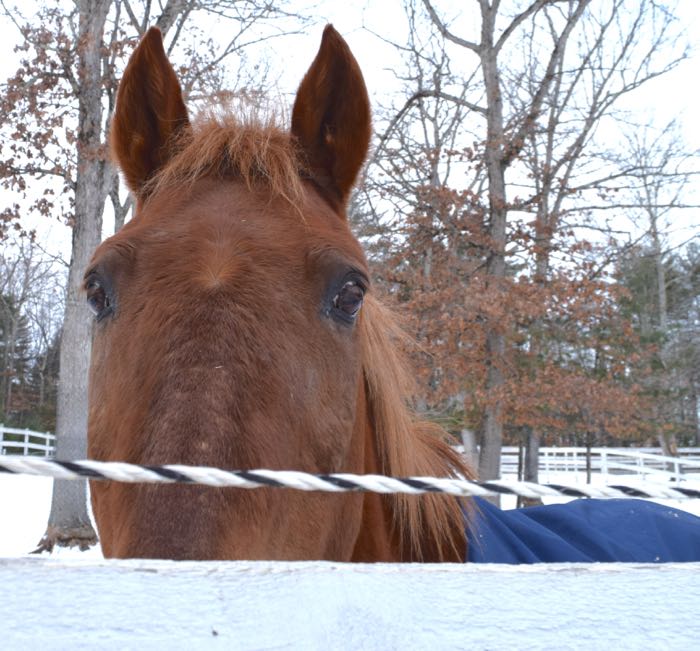 But other horses need more. Lano grew as thick a coat as Cider. So thick that when he is ridden, he sweats and gets wet, and it takes ages for him to dry, which is a health risk. So, he had some of his fur clipped off (see along the bottom of his neck?) and he wears a heavy blanket outside. See his mane flying in the wind? His ears were back because trees were rattling and spooking him – however, not so much that Lano was going to stop eating! (To see Lano more relaxed, take a look at this video of him snoring.)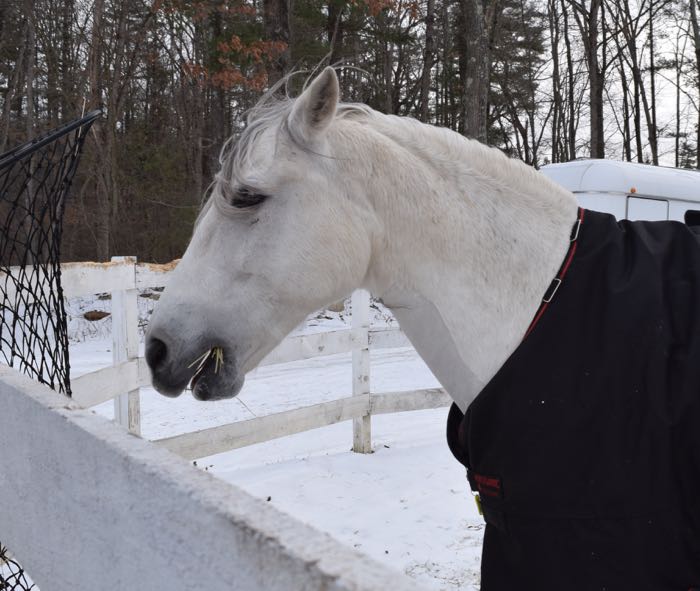 Some horses simply don't grow a dense winter coat. Tonka is one of them. It is thicker than his sleek summer coat, but not by much. Maybe it's because he grew up in Texas. But he's been up north now for four years, and he still gets cold. I've ended up buying him more and better winter clothes than I have for myself!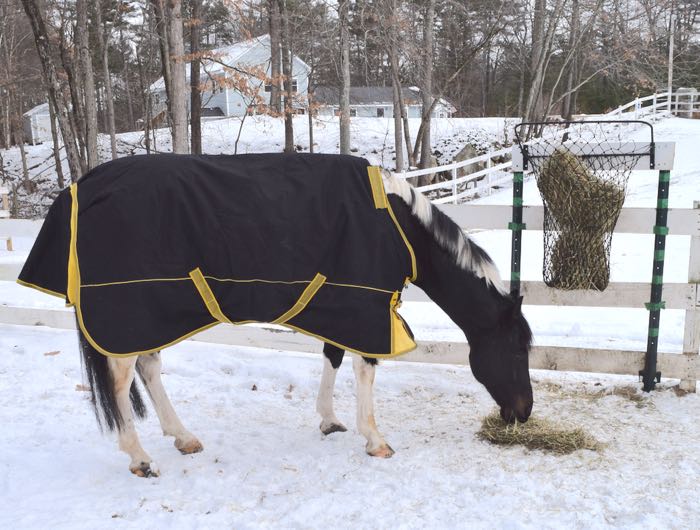 His paddock-mate Maggie, also has a naturally thin winter coat. Yesterday, she had on two blankets.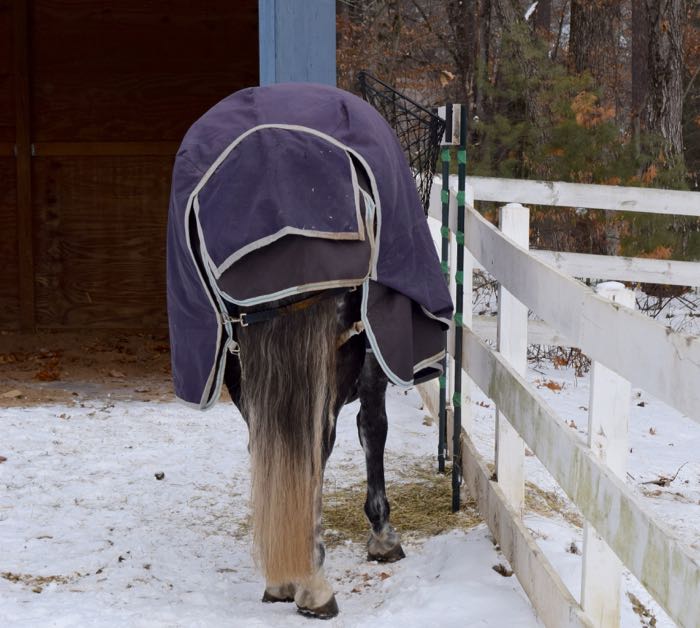 It's a good thing that horses don't worry if their butts look big.