I don't write about cats here, but not because I don't like them, but because for many years I haven't had any in my life. I grew up with cats, and loved them, but as a teen I developed severe allergies to house cats. Happily, though, I've been getting cat-time at the stable where Tonka lives. There are two. One is shy. She does her mousing job but stays clear of people. The other is everything that people love (or hate) about cats. He's insouciant and arrogant. He was adopted from the animal shelter; he was probably given up because he can go from purring to claws out in attack mode in the blink of an eye. We all adore him. Last week he went straight up a white pine tree. One-hundred and ten feet up. A tree guy was called to get the cat down. See photos from that rescue here.
He's not allowed to go into the boarders' tack room. He's especially not supposed to be on the table. He ignores our opinions about such things.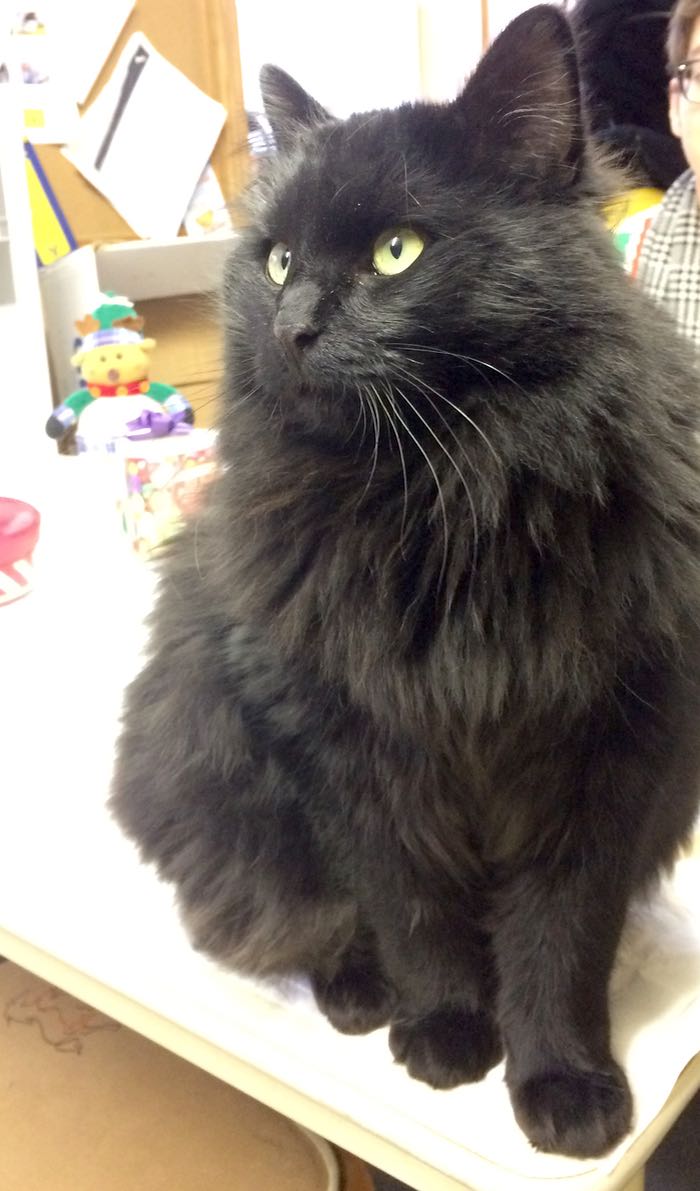 He arrived from the animal shelter with the name Dirk, that none of us like, so we call him Fat Cat.
There are barn cats, and then there are felines that are indoor, indulged pets. Babying animals isn't a new phenomena. Here's a flapper carrying her beloved kitty. Note the collar – zoom in and you'll see that it's as fancy as the fox wrap that the woman is wearing. My guess is that this cat enjoyed her life. House cats can be just as happy as barn cats, even without a 110-foot tree to scale.