I've set myself a task to complete by the New Year. Since January 1 of 2000, I've been dumping downloading all of my photos onto my computer. For every blog post photograph that you see, I've taken another twenty photos that don't get used. I've left them in my files and moved on. A month ago I tried to go back to find an image and it was a daunting task. There were 50,000 pictures stored in Photos! It's become impossible to go through the files and find a good photograph. It was time to sort, discard, and organize. I've been tackling this task bit by bit and I'm down to fifteen thousand images. If I cut that number by half, and then slot them all into albums, my task will be complete.
Some of this winnowing is easy. I've got a zillion photos of tomatoes, frogs and compost in various states of decomposing, that can be tossed into the virtual garbage can with nary a second thought. But there are other series of images that slow me down.
Here is Scooter the day that we met. He was only six weeks old, and still in his foster home with his brother, sister and Mom. Scooter is the pup in the back to the left of the basket.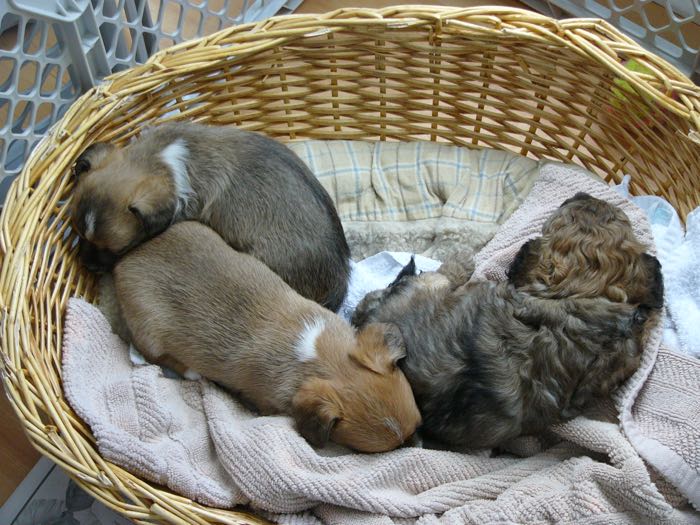 It's not hard to imagine Scooter that little – although he weighed less than four pounds back then, he looks remarkably similar now. On the other hand, Pip and Caper were tiny, svelte and agile babies. Their breeder sent me this photograph when they were only six weeks old. They both fit in a feed tub. When they arrived here they weighed ten pounds each. They're up to a hundred now, with prominent bellies and sporting long beards.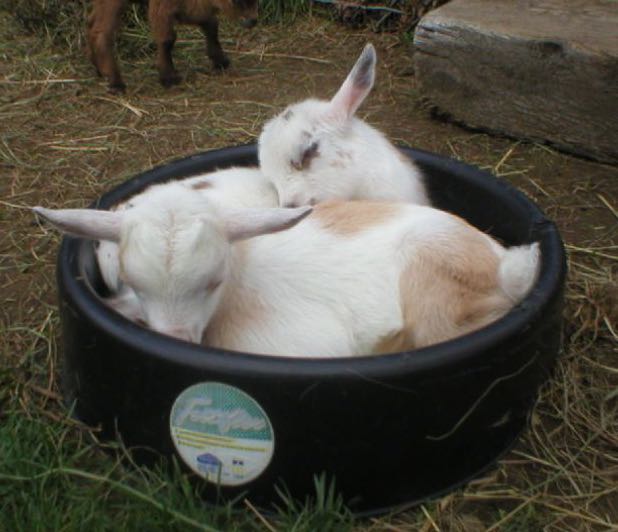 This is Lily the first day that I met her. She was six months old. She'd been digging. Her muzzle is now grey, but she still gets it dirty snuffling in the ground.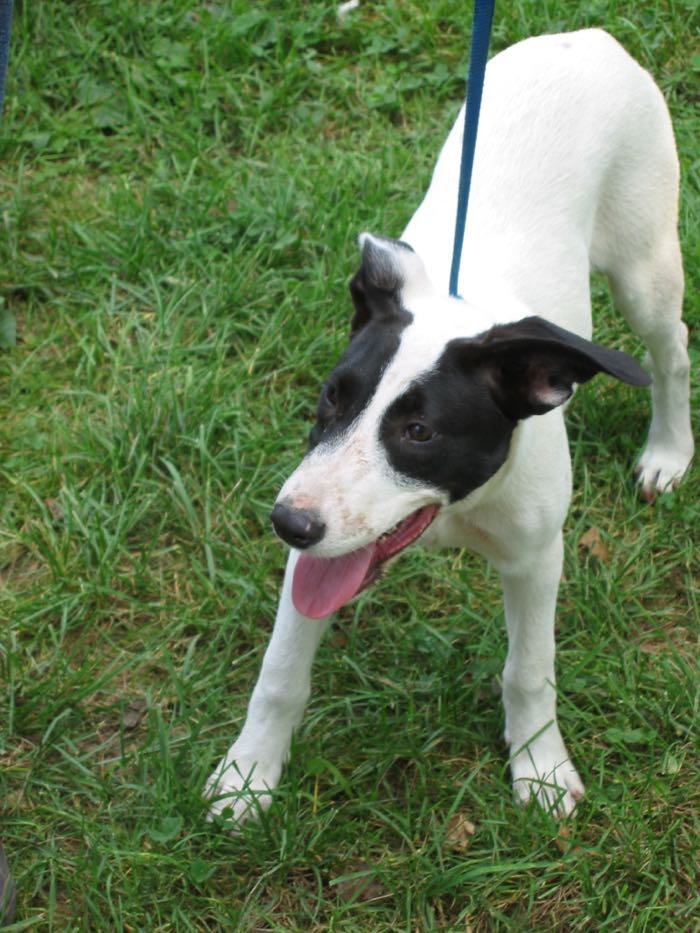 I tried to find a photo of the Beast as a 3-inch fish, but I don't think that I snapped one! If I come across one, I'll post it. It's good to look back before looking forward to the New Year.