My friend, Christine Heinrichs, author of How to Raise Chickens, is working on a new book The Field Guide to Backyard Chickens. There are many varieties of chickens that were kept years ago but that are rare now. Some were useful, some were bred solely for looks. As we lose these chickens, we lose their genetic diversity. Christine's passion is for saving the breadth of traits unique to these old breeds. She asked me if I knew of anyone with Pyncheon bantams. Some "heritage" breeds don't go back that far (the Delaware dates only to the 1940s) but this decorative bantam was mentioned back in the 1700s.
I checked my shelves of poultry books, both new and vintage. Nothing about Pyncheons.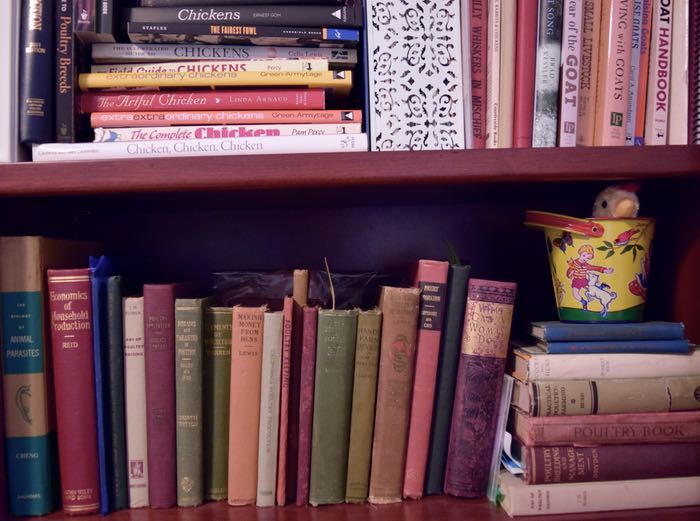 I looked through my collection of bulletins and brochures. Nothing. Not even in this: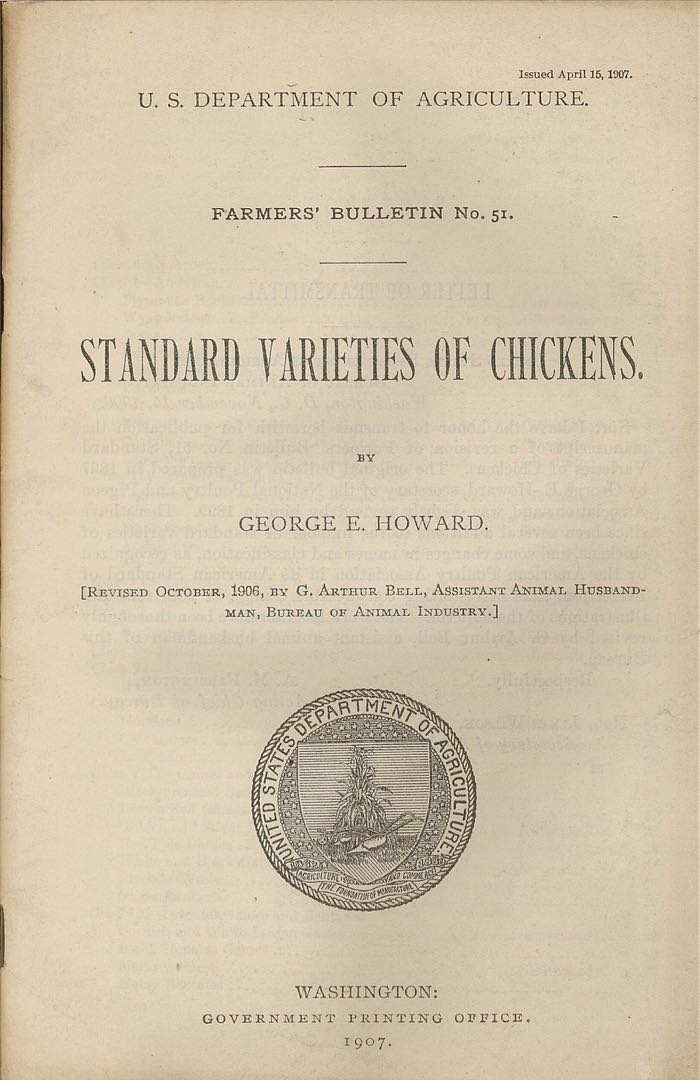 It did however, have this illustration of a more popular bantam that some of you might keep, the Sebright.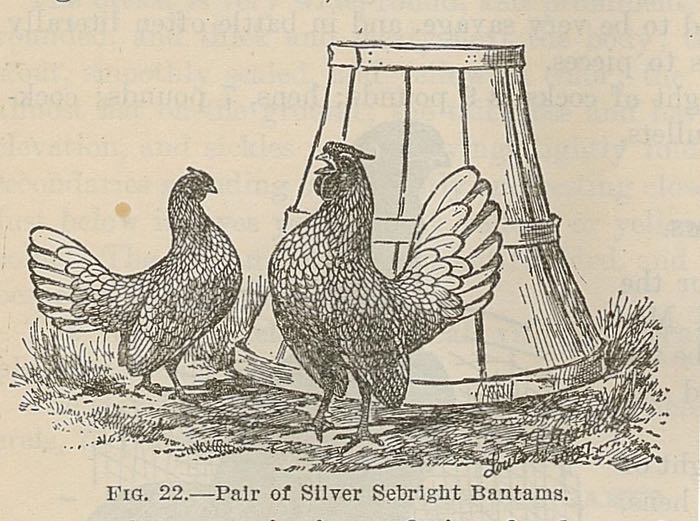 Even back in 1907, chickens were not always kept as productive farm animals. This is what Mr. Howard says about bantams:
Bantams are purely ornamental poultry, and are kept for pleasure exclusively.
What birds do you have just for fun?
If you, or someone you know, has a Pyncheon, please contact Christine!