Moving animals around the farm and changing groupings and housing is always complicated, especially so when you have several species, each with their own management needs, and then each animal is an individual with his or her own personality. It was time to combine the two flocks. I did this to ease my workload in the winter. I also anticipate more deaths (it happens with hens) and I didn't want one flock of fewer than three birds. Melding the Gems and the Ladies has gone especially well! I haven't seen any pecking order aggression.
But, I had an additional reasons to move the Ladies. I was also thinking about Phoebe, the rabbit that lived with them. Phoebe is my second bunny to abide in the smaller coop. The first was Candy, an imperious, imperturbable lop ear.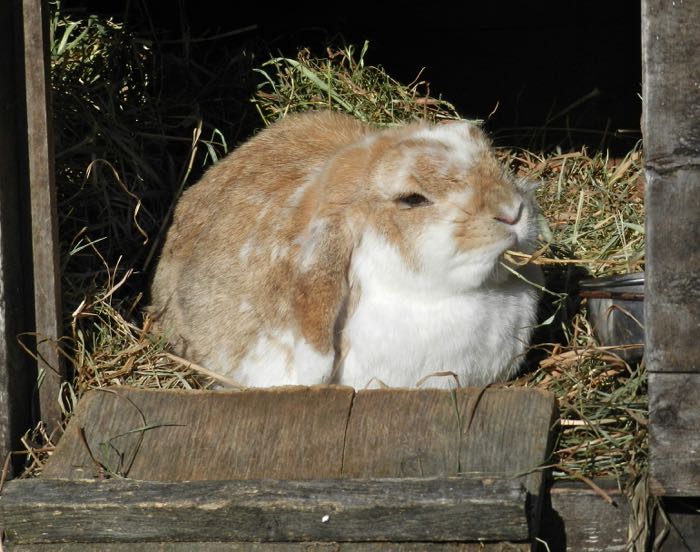 Candy liked to put herself right in amongst the hens. Candy was at the top of the pecking order. I called her the Empress.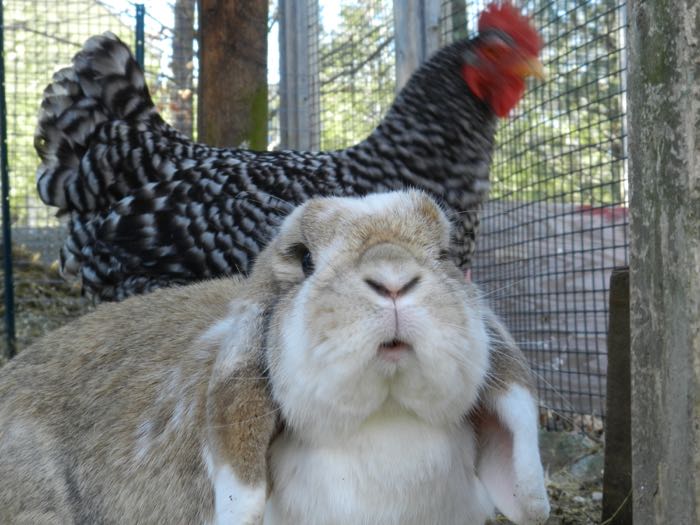 Phoebe is not so domineering. She'd rather keep the hens at a distance. She doesn't join the scrimmage for the morning treats.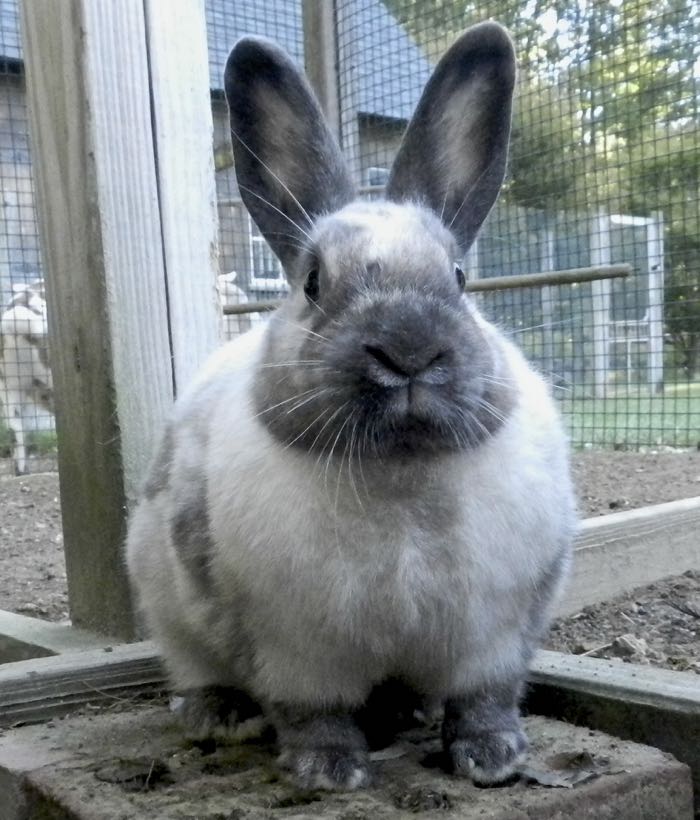 I had a feeling that she'd be happy to have the Little Barn to herself. After I moved the hens, I cleaned it out, and gave her a litter box in a spot where she was used to peeing in the chickens' bedding. (Something Candy never did.) Phoebe immediately used it.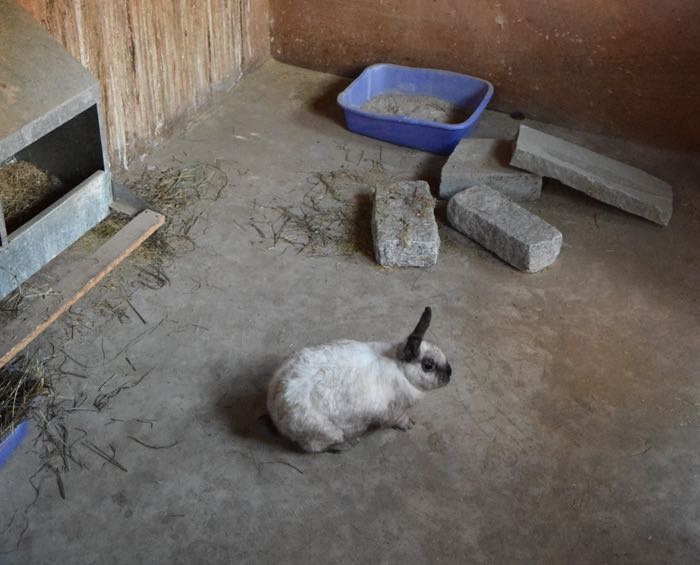 Now that I know she'll keep the barn tidy, she has cozy pine shavings to romp in.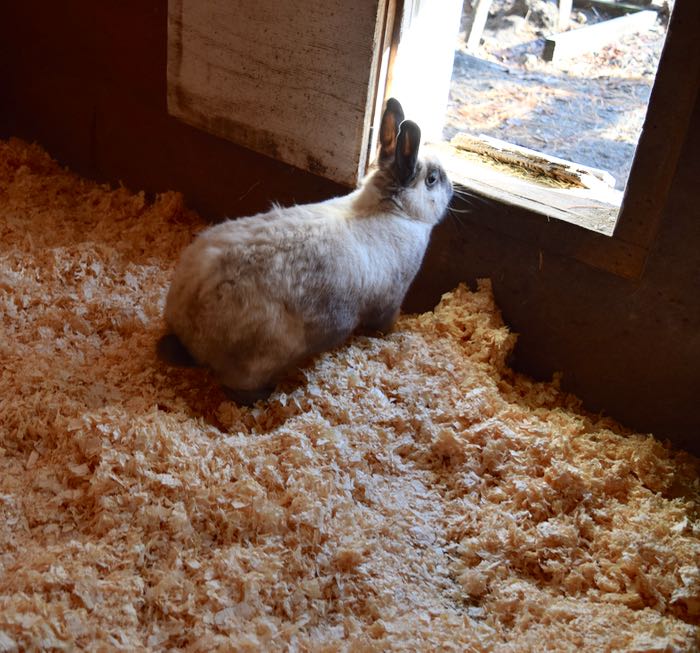 I'm not going to get another rabbit to keep her company. She's already three years old and has never had a bunny friend. (I got her from a rescue, and she was a lone rabbit in her previous home.) But, she's not lacking for friends. There are the goats, and us humans.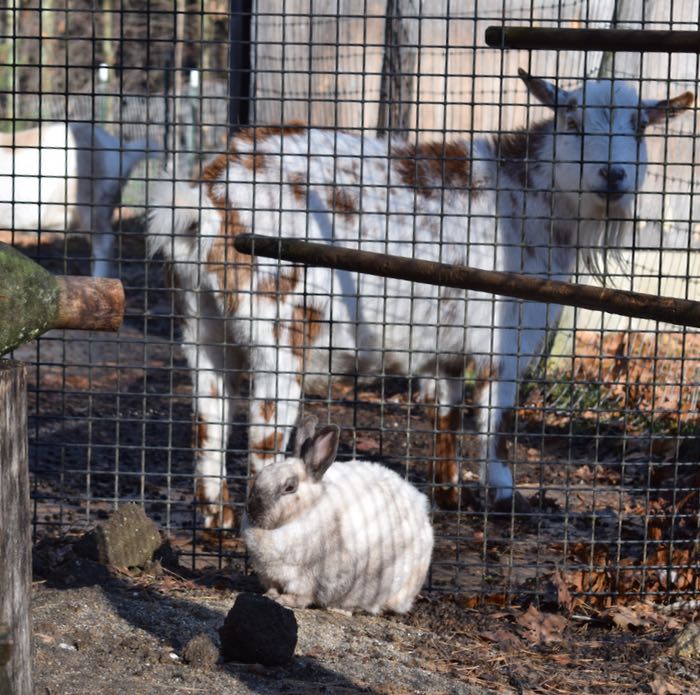 Phoebe shows no signs of missing those bothersome chickens. Now she's waiting for snow!