Are you tired of photographs of molting hens in all of their ridiculousness?
Agatha says, Well, we're tired of it! Don't, DO NOT look at my sister.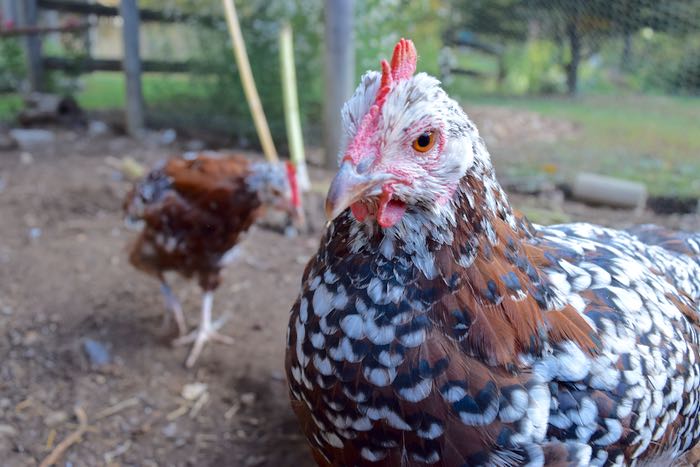 Oh no! Especially not the rear view.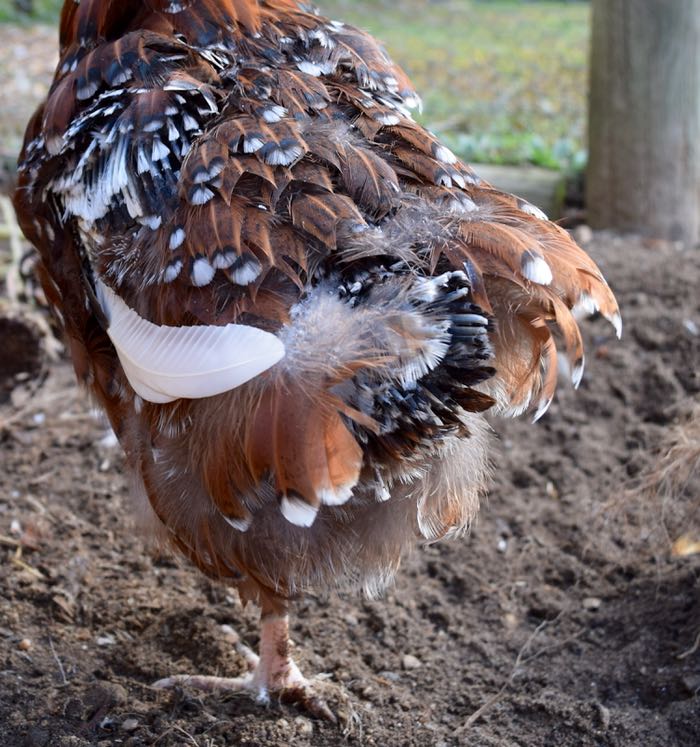 And what's with that one white feather, Florence? We're Speckled Sussex hens. We're not supposed to have solid white feathers.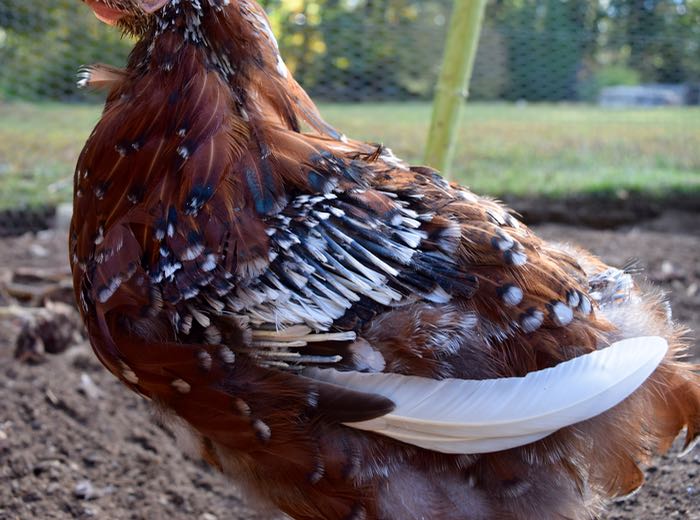 You can try to hide in the pumpkin, but unfortunately, we can still see you.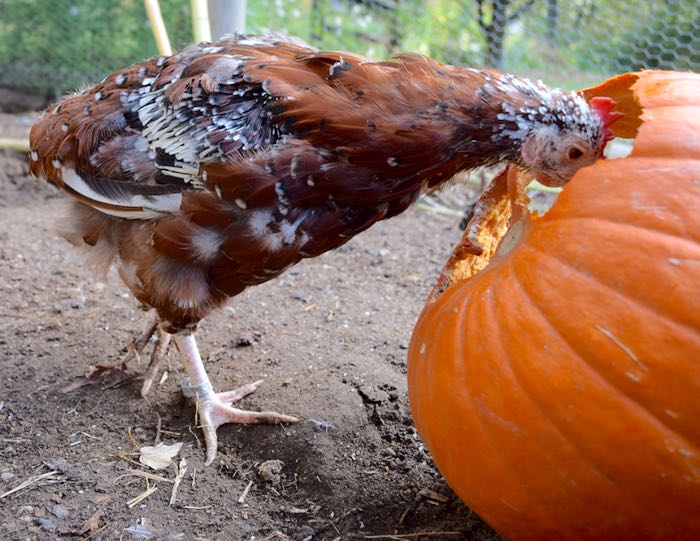 I don't know what you're going on about, hmmphs Florence.