I'm pleased to report that Lily's cruciate tear of her right hip joint has mended enough that she can stand squarely on all fours.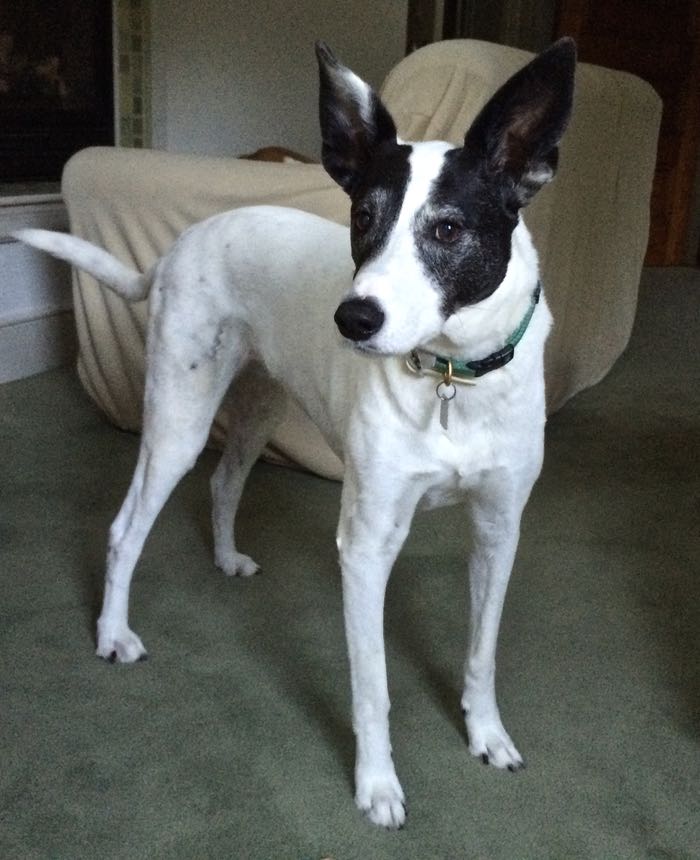 She still limps. but she no longer appears to be in pain. She's now allowed to course around the backyard, sniffing out the story of what has been going on while she has been dozing inside. Still, I need to protect both hips from further deterioration, and so most of Lily's day is spent napping at my feet. This seems to be fine with her. Lily is twelve and is enjoying her rest.
The community of wild animals that live near my house know that Good Farm Dog Lily is old. The other day I watched from the window as a squirrel meandered across the yard and then drank from the pond. Even a year ago, a squirrel would never have dared to do this, as there was no telling when that streak of a dog would take off and go for the kill.
Lily used to keep other animals in check, too. I hadn't realized the extent to which she impacted on the denizens of pond until the snakes moved in.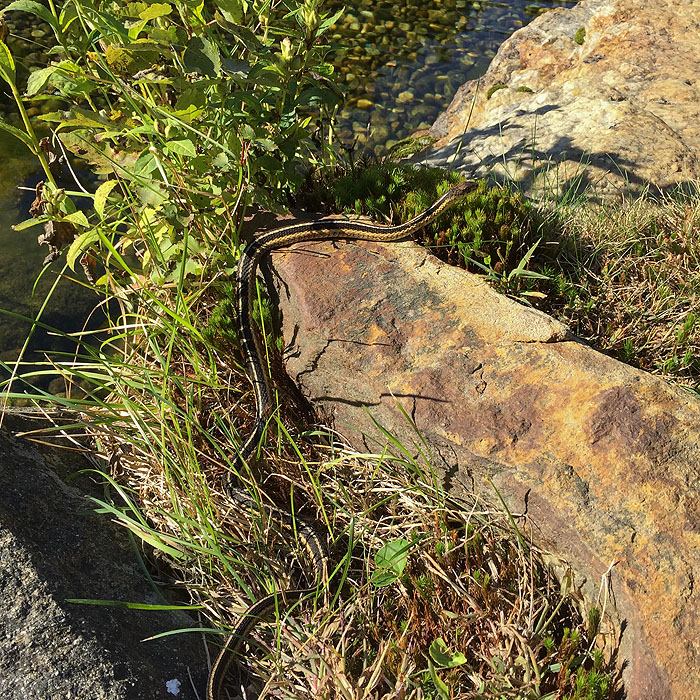 Over the years snakes have tried to take up residency. The pond is a perfect habitat – warm rocks, plenty of food, hiding places. But Lily always dispatched the interloper. She doesn't like snakes. I don't either. Up until now, the snakes that I did see on the property were small. Lily made sure they didn't reach full size. But look at how big that one is!
I could deal with one snake. But garter snakes gather in groups.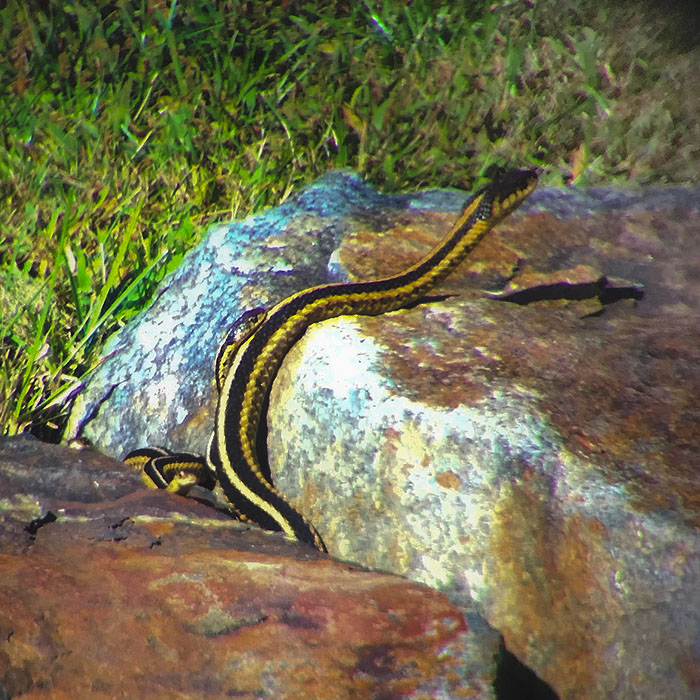 Before winter, they form aggregations and then hibernate together. Then, in the spring, they'll get into mating balls. Ugh.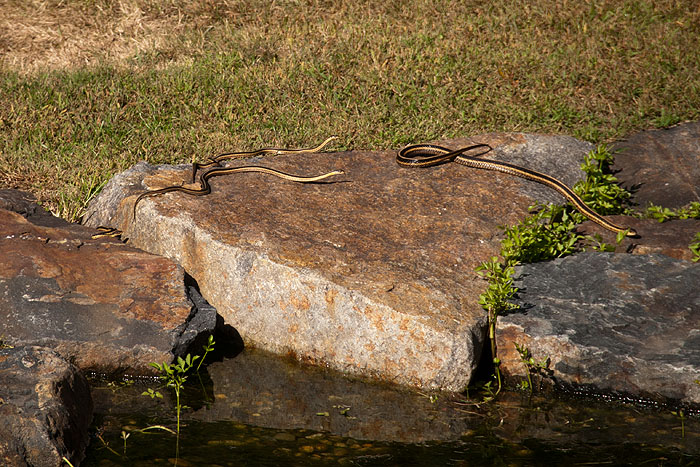 I've seen a hawk catch and eat a snake. Maybe, now that Lily isn't chasing the hawks from the sky, they'll come down and eat the snakes.
This is a lesson in how each member of a community impacts all of the others. Even the ones you don't usually see or think about. I can ponder that for a short moment – and then get right back to the I don't like snakes thought. Makes me appreciate all of those years that Lily was a working farm dog. She deserves her retirement, but I miss having a working farm dog!