Misty, the Andalusian hen, has finally succumbed to the inevitable yearly molt.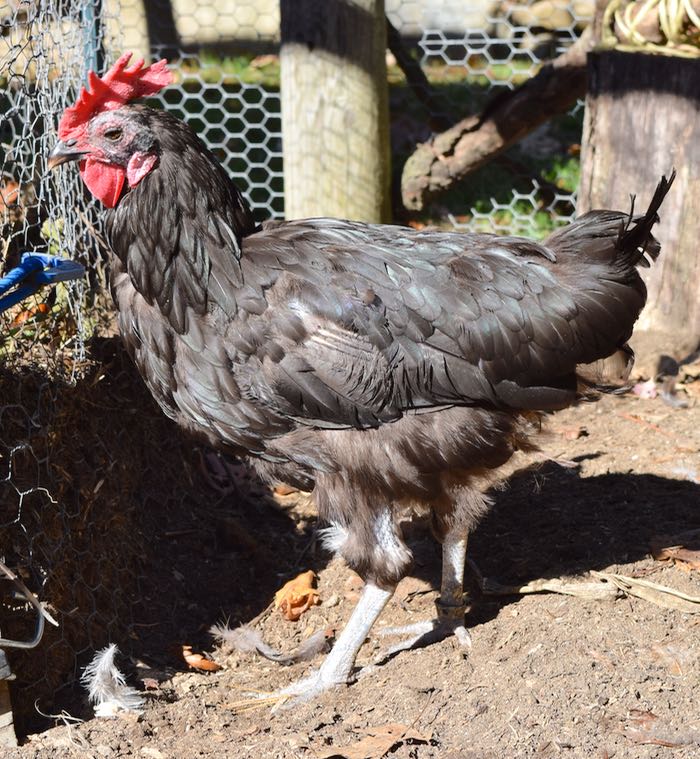 She looks like she's in a Halloween costume. Perhaps a tattered witch? She's not exactly happy about celebrating this season!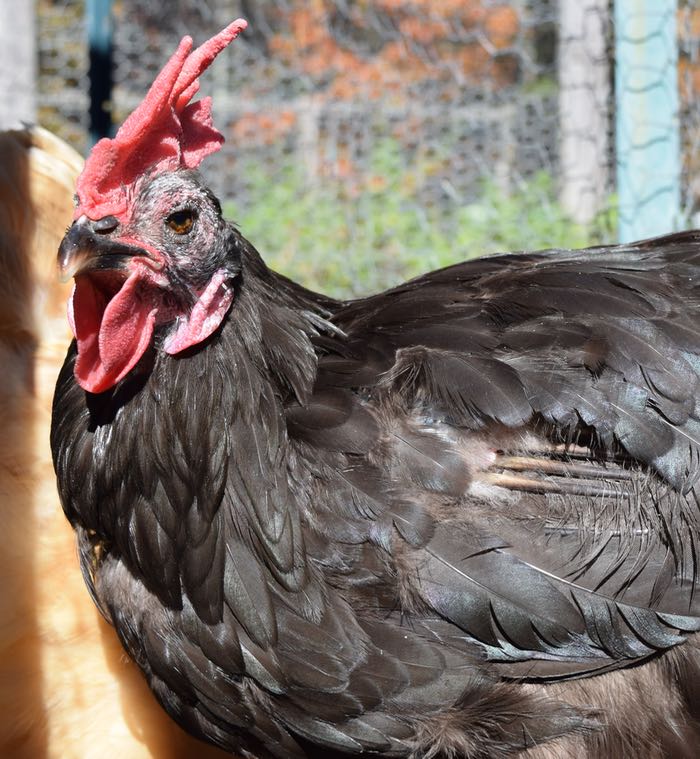 Twiggy has yet to admit that she must take a break. She did stop laying for a week, but started up again today.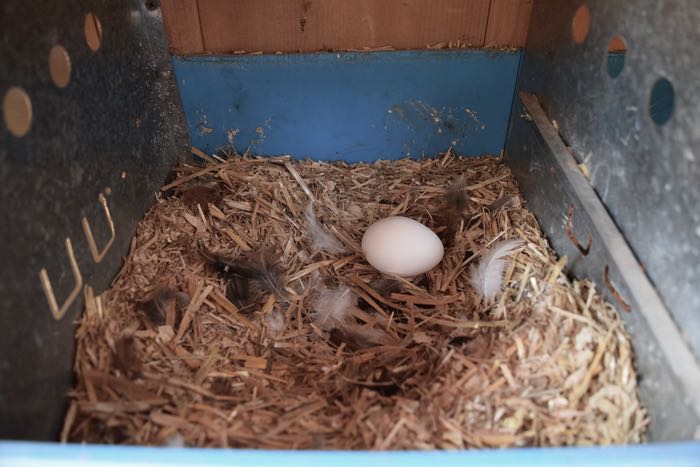 She doesn't want to talk about it, but she is molting. Those are new feathers unfurling on her neck.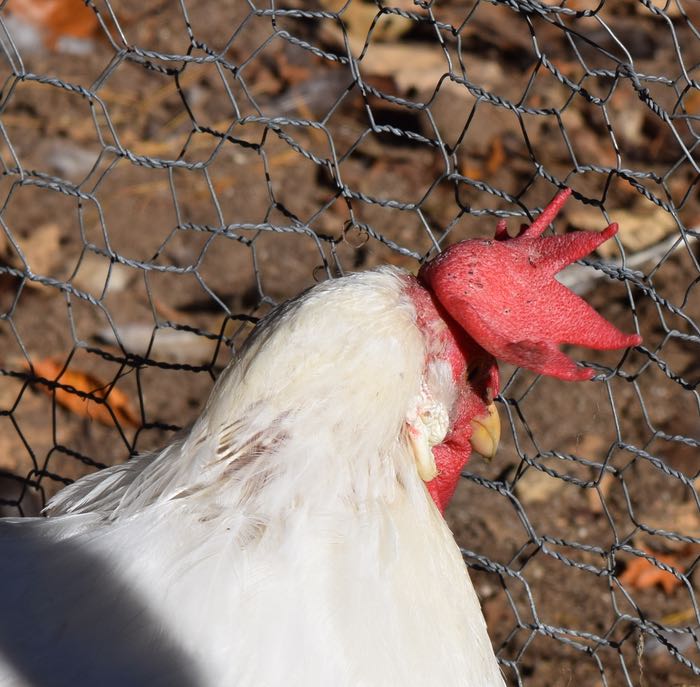 She's as worn-out looking as Misty. Twiggy could join Misty trick-or-treating as a moth-eaten ghost.
Are your hens getting into the spirit of the season? Do any costumes come to mind?