The trip to Verona, Italy, started out with a nighttime flight across the Atlantic. Flying east, the light of dawn hit the airplane wing as we flew over Ireland.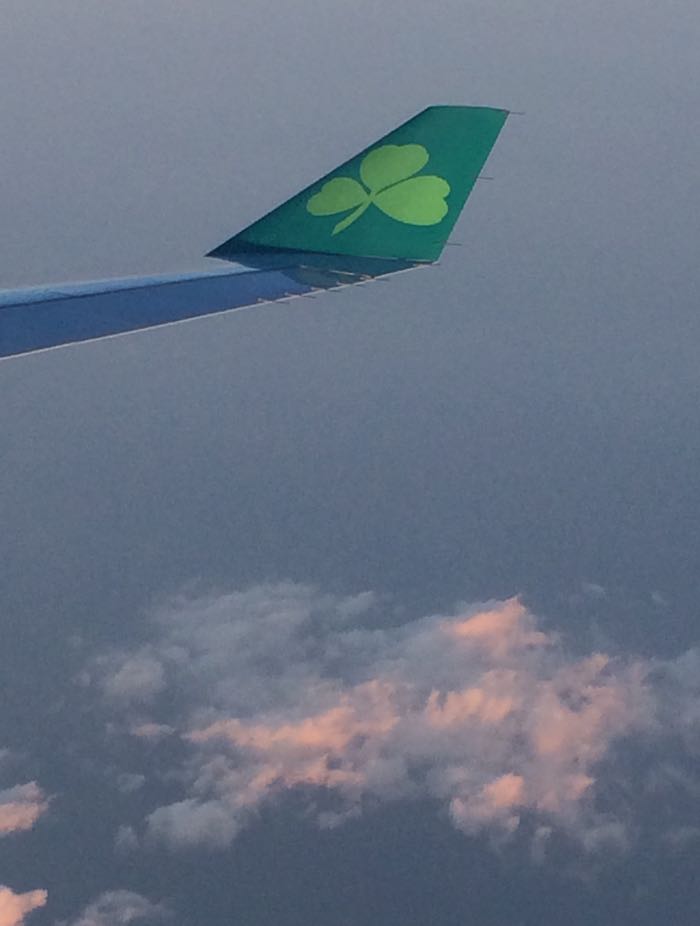 I traveled to Verona with Karen Pryor for the TAGteach International World Summit. This conference was all about how to use the science of behavior and positive reinforcement in applications as diverse as earthquake safety training, to teaching modern dance, to improving the skills of call center employees. It was a week of intense conversations,  a hah! moments, making connections, and deep thought. But, because it was in Verona, Italy, there were plenty of distractions. Around every corner was something to see, which started for me at the door of the hotel, which was this ancient behemoth.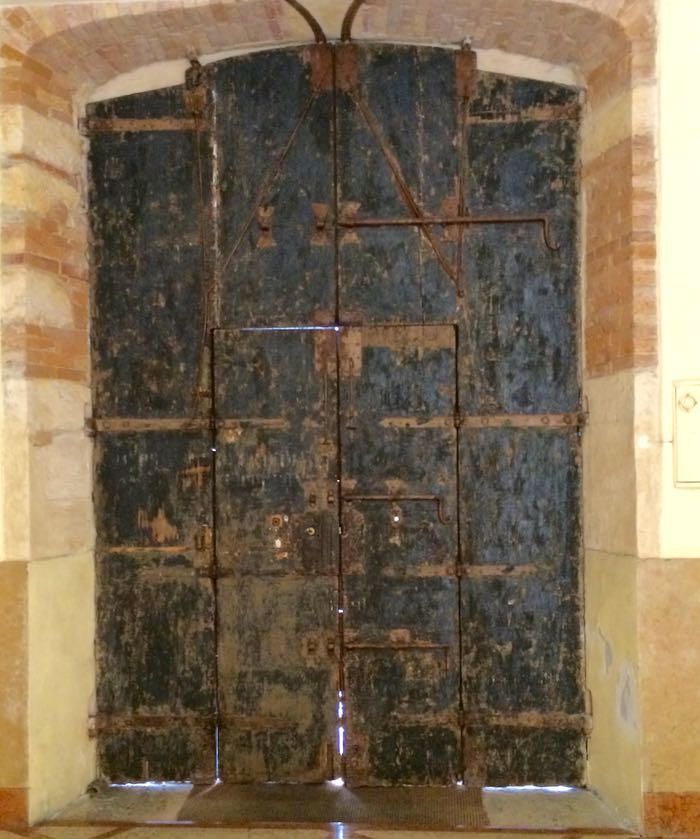 This was the Hotel Scalzi. The staff were superbly helpful, and the cappuccino in the morning (in a walled garden) was exactly what one should have to start the day in Verona.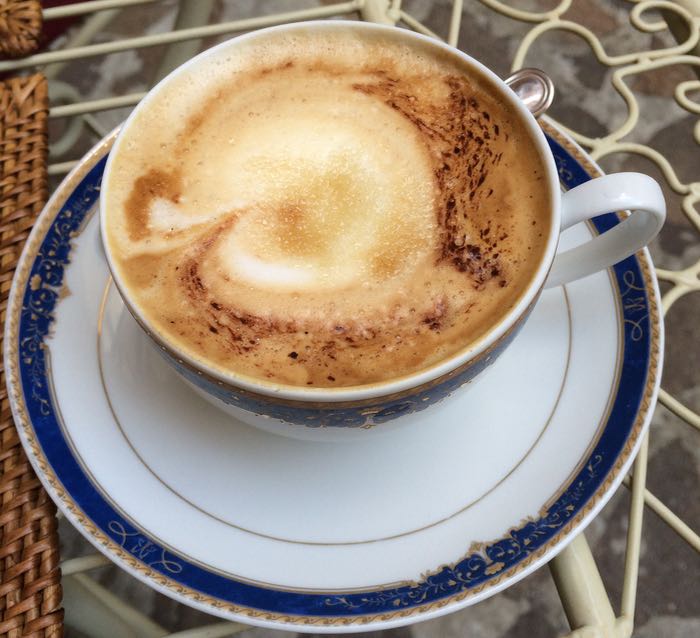 The hotel also happened to be next to the best gelato store in Verona – Romana Gelato. I made it my mission to try every flavor. There were days when I had two cones (pre-lunch and after dinner.) But, I didn't succeed in my quest because they frequently introduce new recipes!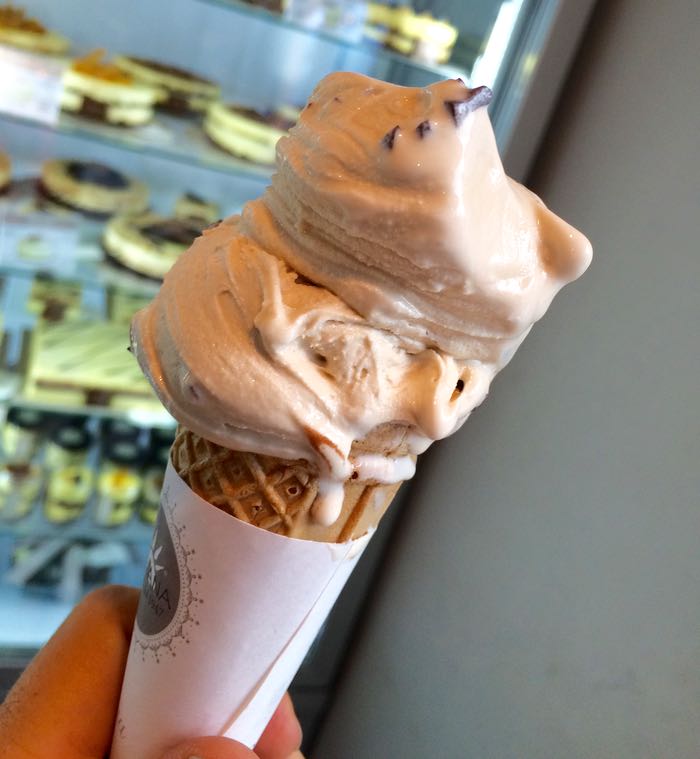 The conference was right in the center of old Verona. Walking to the venue, I passed facades that were beautifully textured. These buildings, most centuries old, are still inhabited and used in normal, daily life.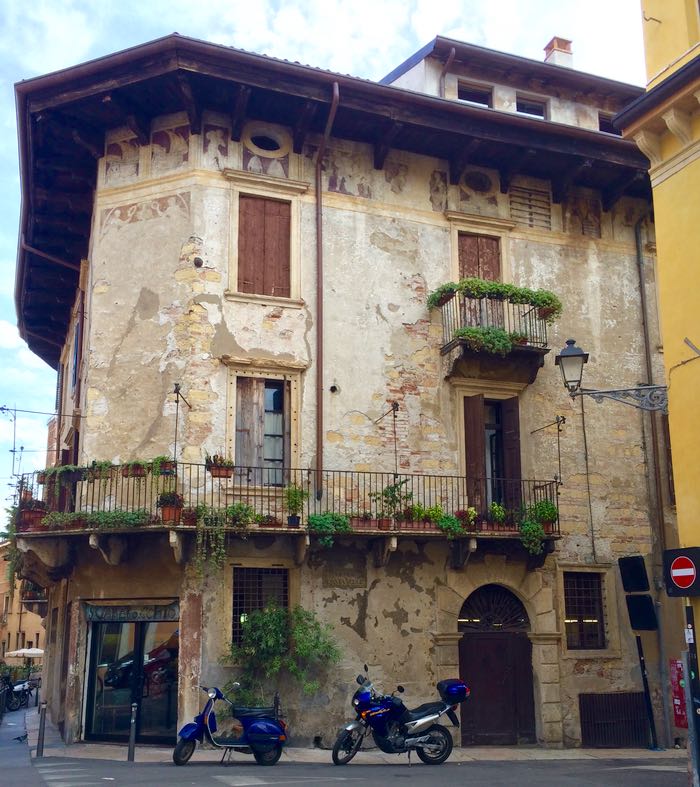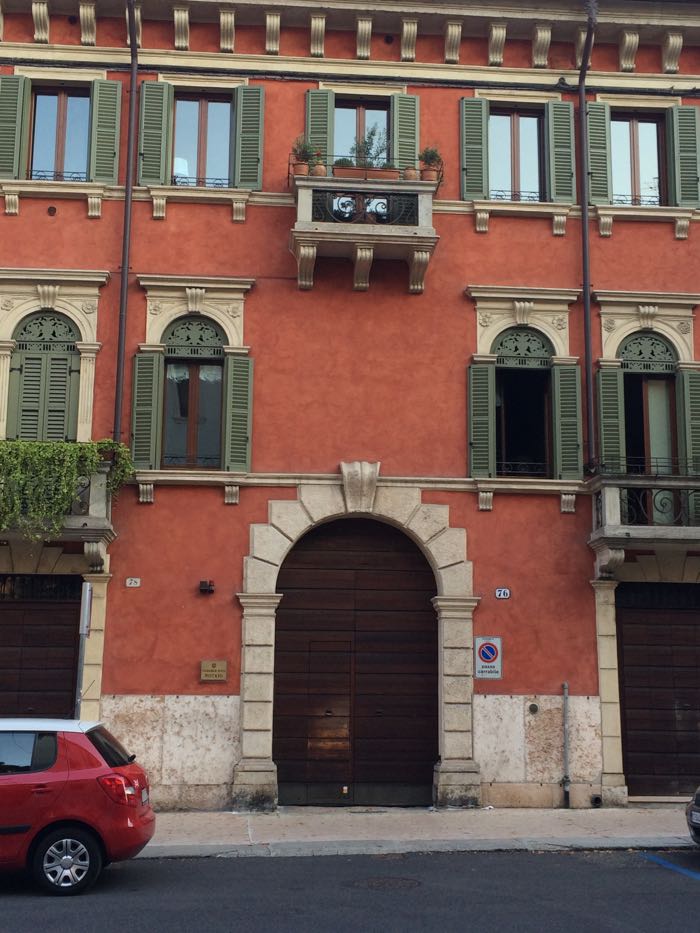 There were, of course, fountains in plazas.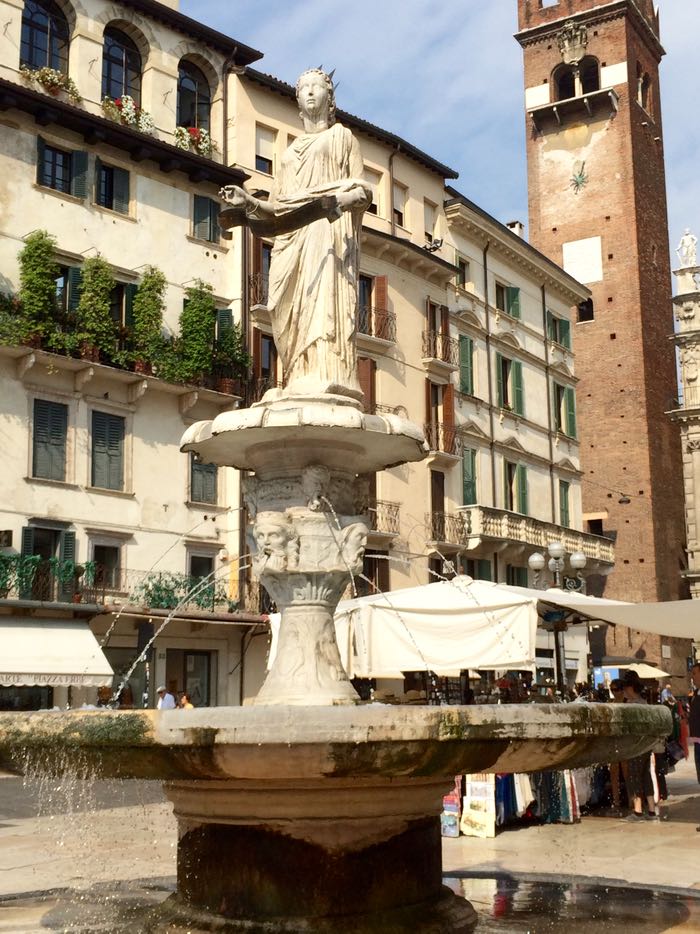 And there were bits of Roman walls that one could touch and walk through.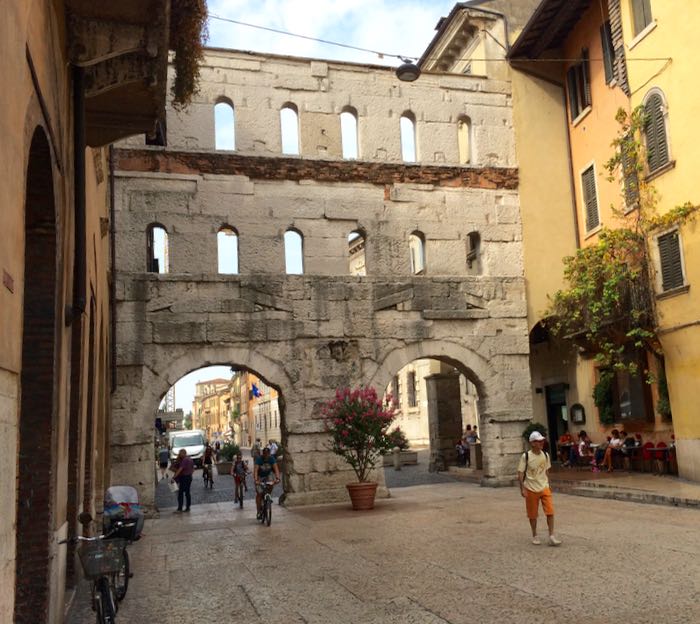 I'm not one that likes to tour cathedrals, but the San Lorenzo, a small church dating back to the 12th century was one of the most beautiful and peaceful spaces I've ever entered.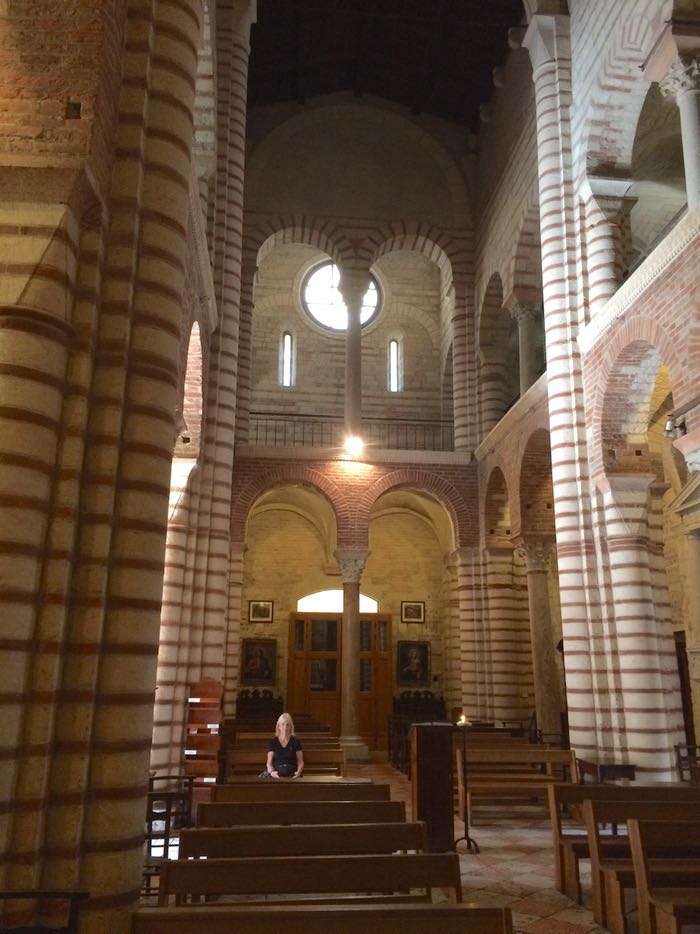 There was a castle with a bridge over the river.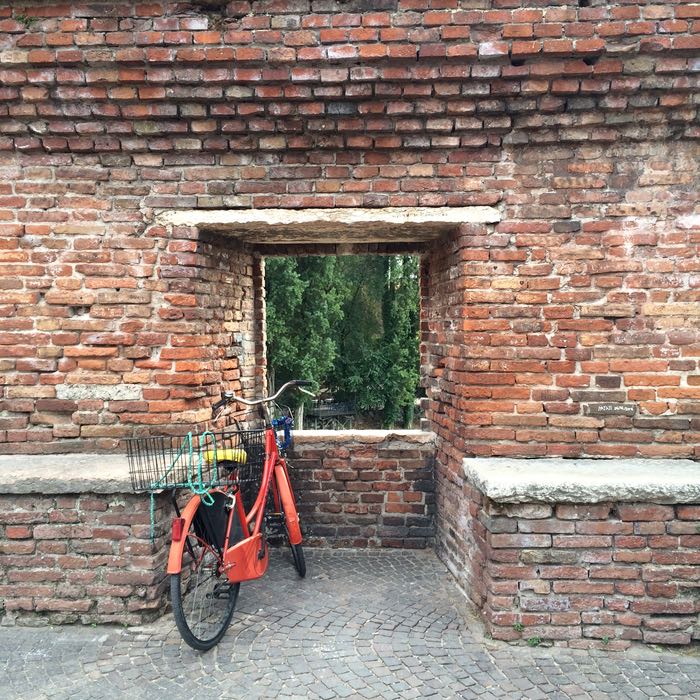 Verona has a Roman amphitheater, which in September hosts opera. We had tickets for Aida, but they were the inexpensive seats, well up in the stands. You have to buy a cushion to make the 2,000 year old benches more comfortable.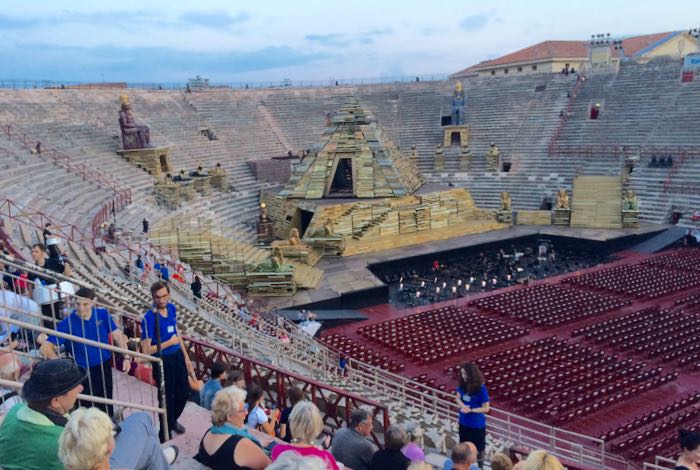 There were 200 actors on stage and a complete orchestra. We stayed through Act II. The opera goes on until early morning hours.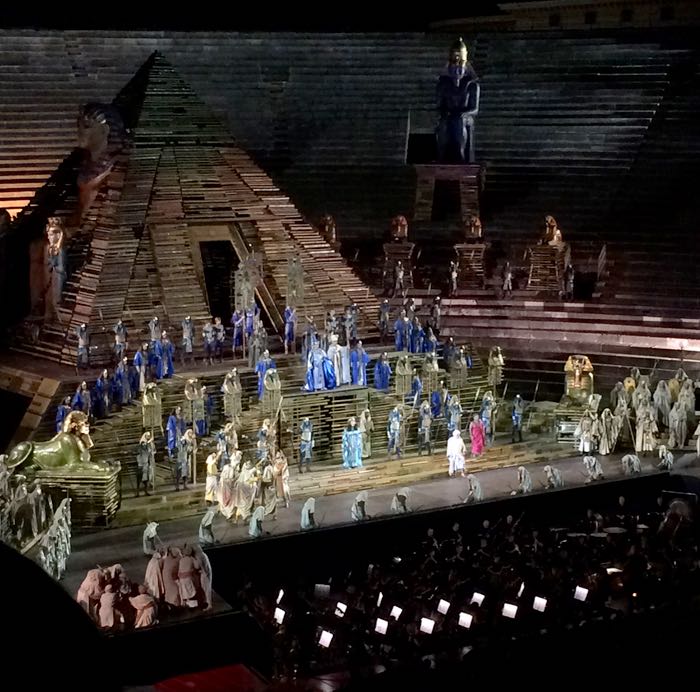 Karen and I did go shoe shopping!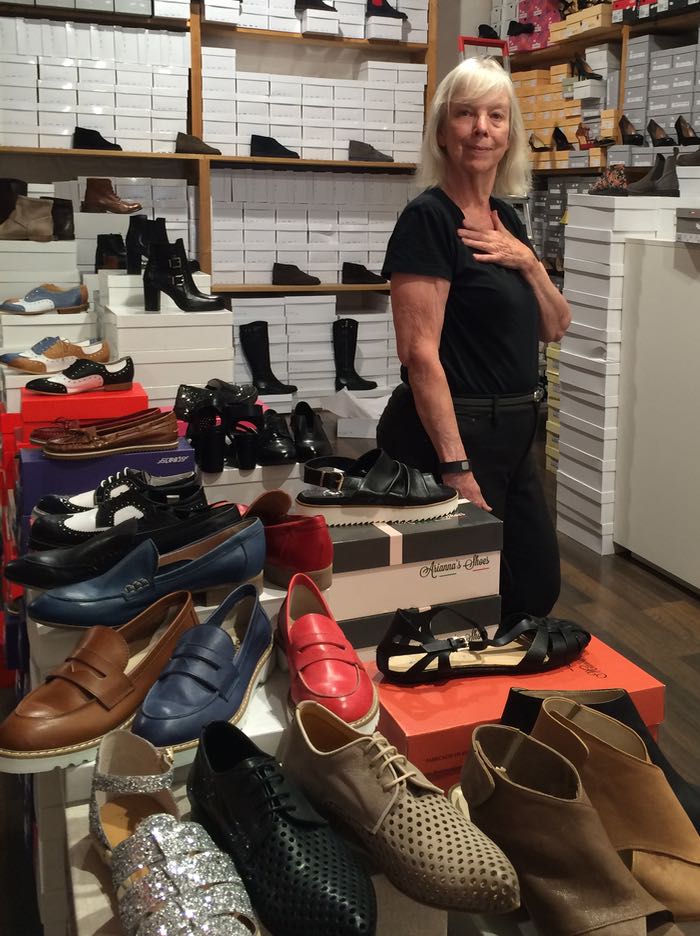 We had dinners with colleagues, and some on our own. Conversation centered on work and the conference. I was surprised that not all of the food was good, but a few meals were excellent. This was one.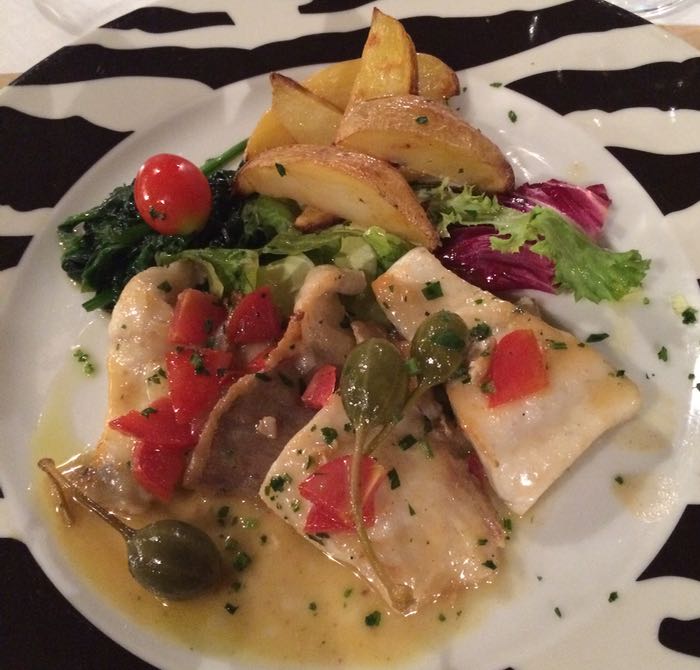 At the conference, I was introduced to Michaela, who lives two-hours away in Parma. She invited Karen and I to get out of the city to meet her horses. It was supposed to be a not-so-difficult train ride. The first train was very nice. Karen and I settled into the journey.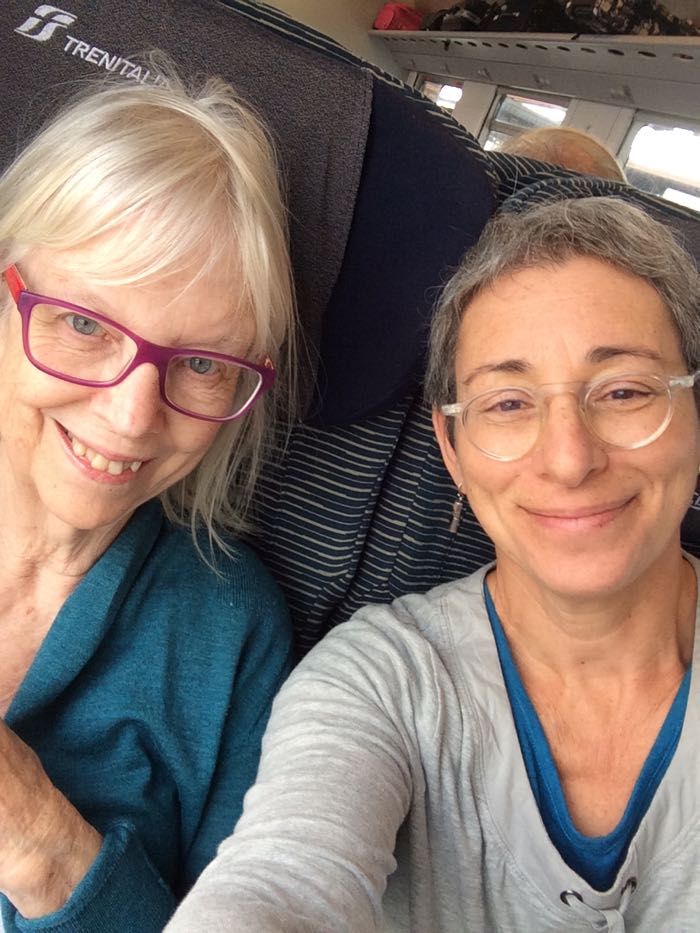 But twenty minutes later we switched trains and boarded this. It was noisy, smelly and hot. There are always unexpected challenges when traveling!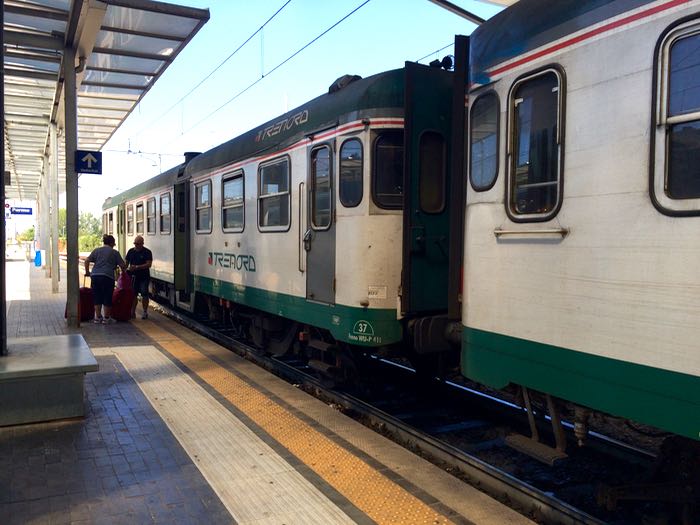 Driving through the countryside and meeting Michaela's horses (and spending hours discussing horse training theory) was worth it.
Her mare likes scratches. I found the sweet spot, as you can see in these two photos.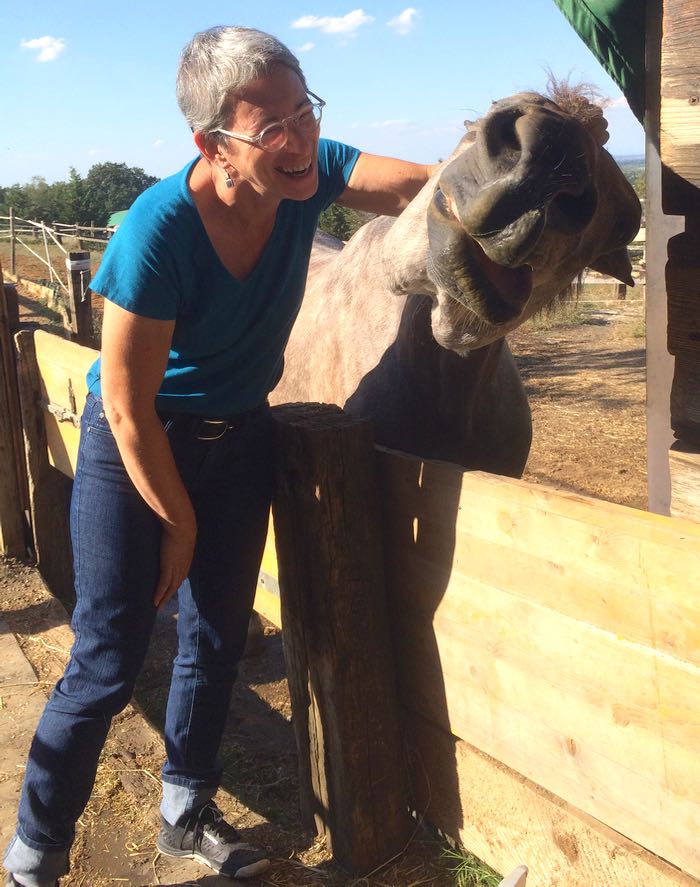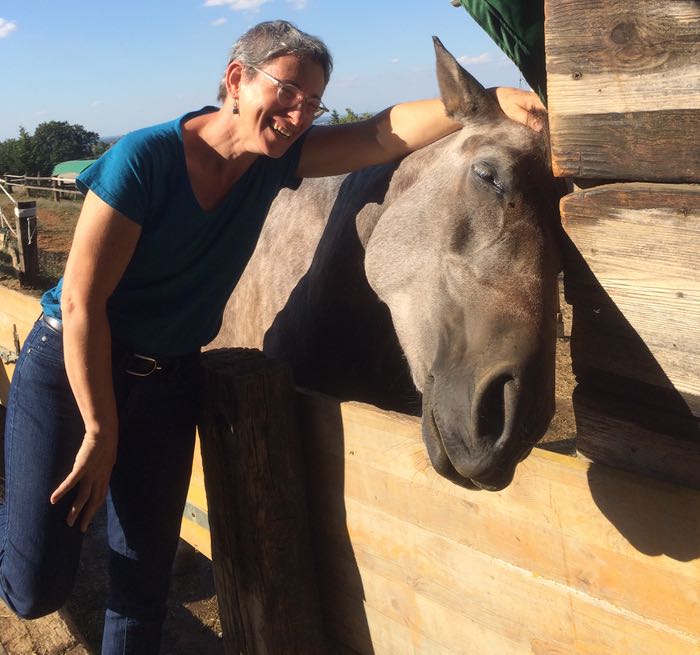 We were in Parma, so of course we had to stop at a cheese shop.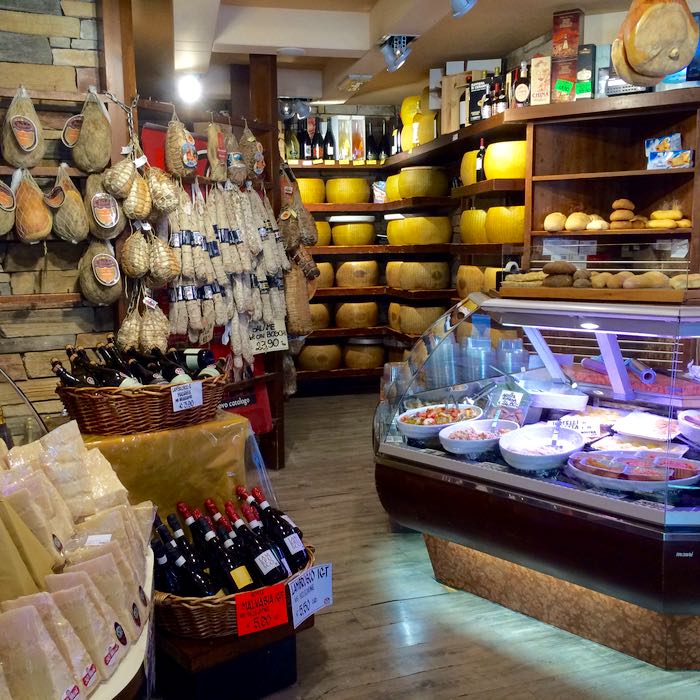 I didn't go to Verona to sightsee. I went for the knowledge and inspiration that only these sorts of gatherings at conferences can provide. One night I had dinner with Dr. Susan Friedman and Karen Pryor, two indomitable women who have both changed the world in positive ways (and continue to do so.) The conversation ranged from how to train bumble bees to handling angry parrots to statistics. Susan and I talked at length about working with horses. What I garnered from these conversations, and from the seminars, is still percolating. I'll be blogging about it in the months to come.
How lucky I was to have my head filled with thoughts in a place that looks like this!