Today is Rosh Hashanah, the Jewish New Year. Last night we celebrated by having a dinner with friends. I baked challah (the recipe is in this book)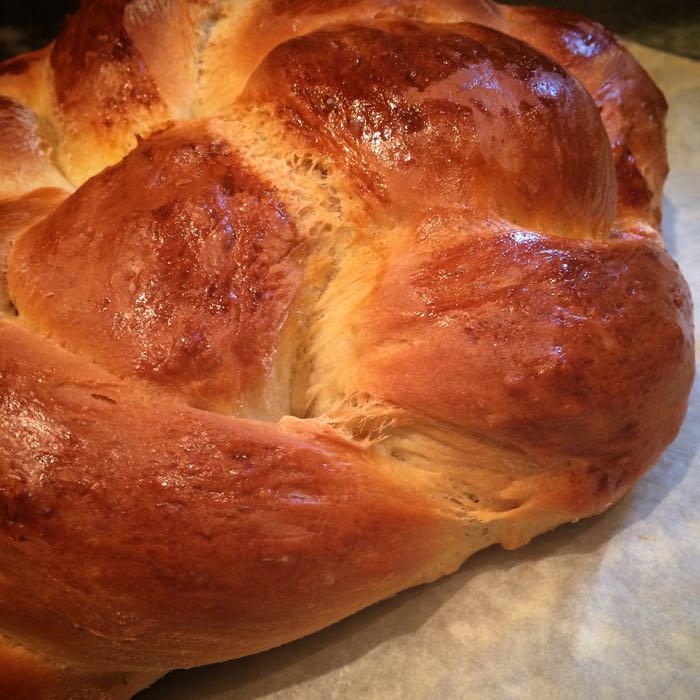 and there was juice squeezed from grapes from my vines.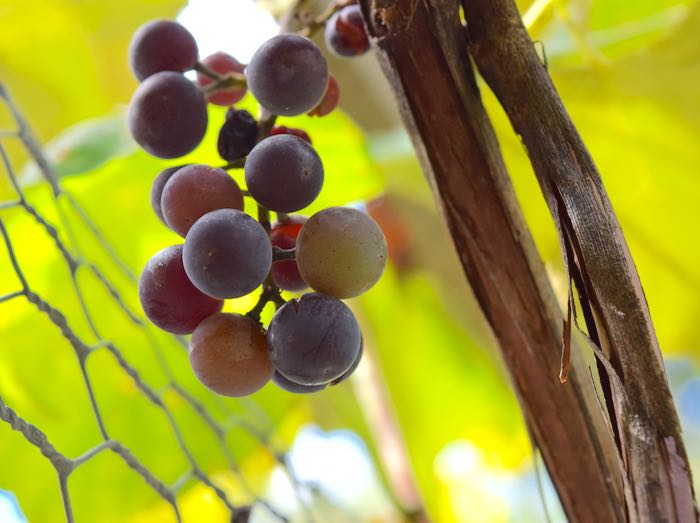 The Jewish New Year arrives when the seasons change. It does feel as if the year is over. The ferns in the front woodland are fading.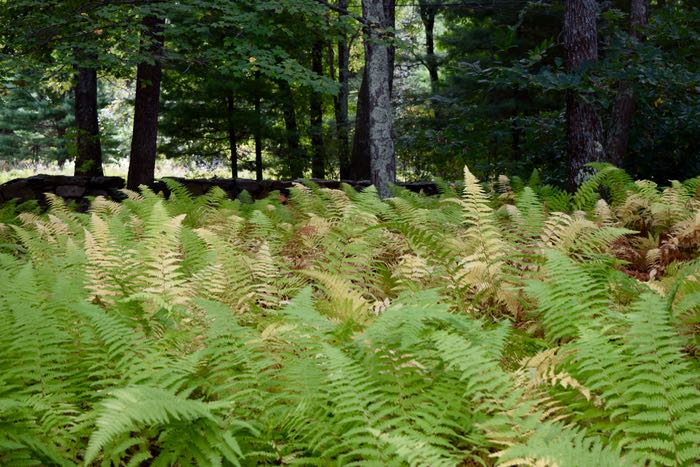 There is a hint of yellow in the trees.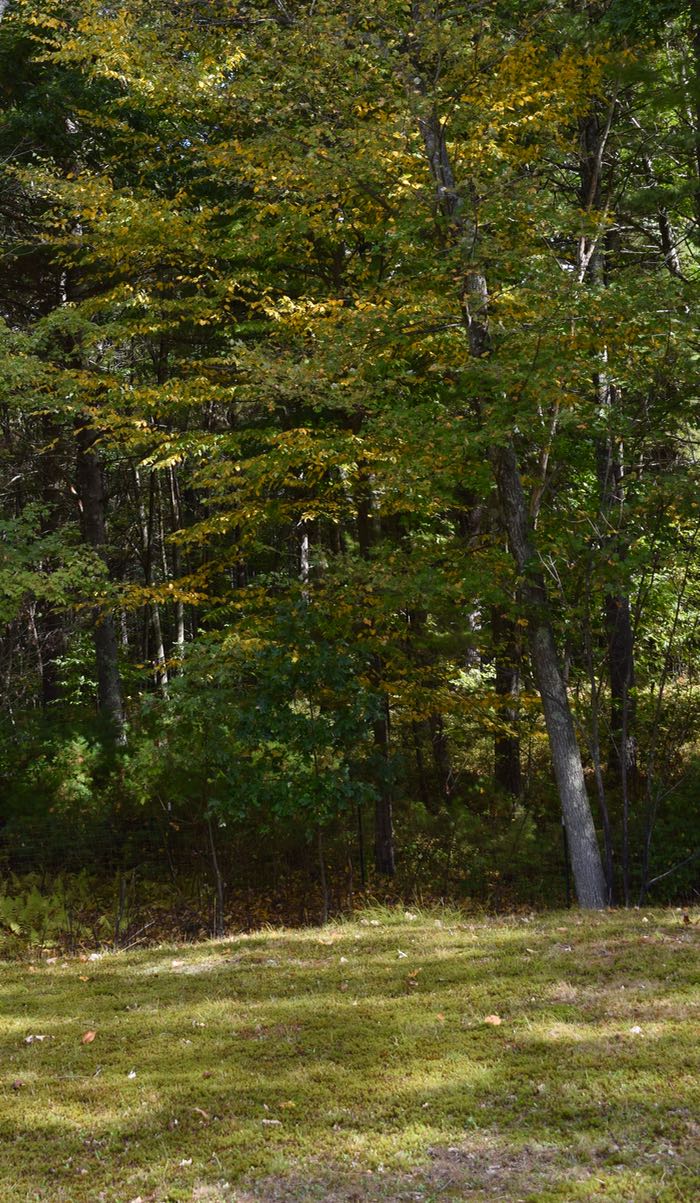 A few bright maple leaves float to the ground.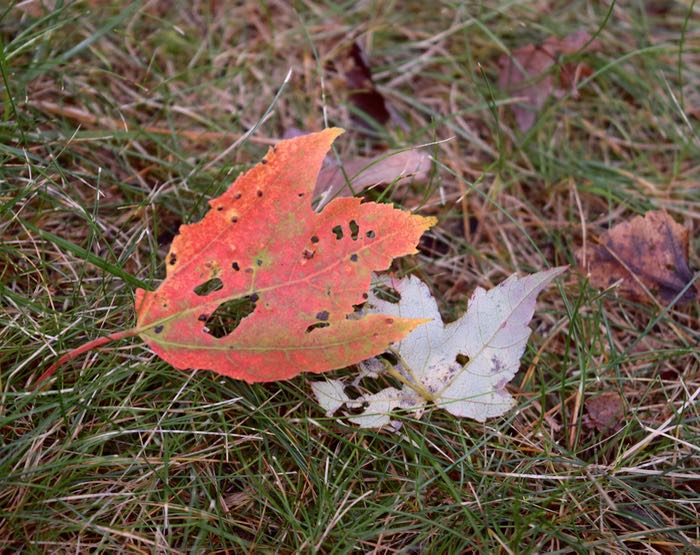 Although most flowers have died off, goldenrod sustains nectar-needing insects. (Look closely, there are two.)
As much as I don't want summer to fade away, September and October are so gloriously beautiful that I don't see this season as a dying back, rather it's a thoughtful pause and time for rejuvenation.
Scooter is not so philosophical. He sprawls out in the hot sun, in denial of the winter to come.